11 Best Store Design Apps for Shopify Store Owners & Merchants in 2024

By

Steven Grrat

Edited by

Michelle Meyer
Updated November 16, 2023.
Our team independently researches and recommends the best products and services. We publish reviews that are unbiased and not influenced by payments we may receive from advertising partners.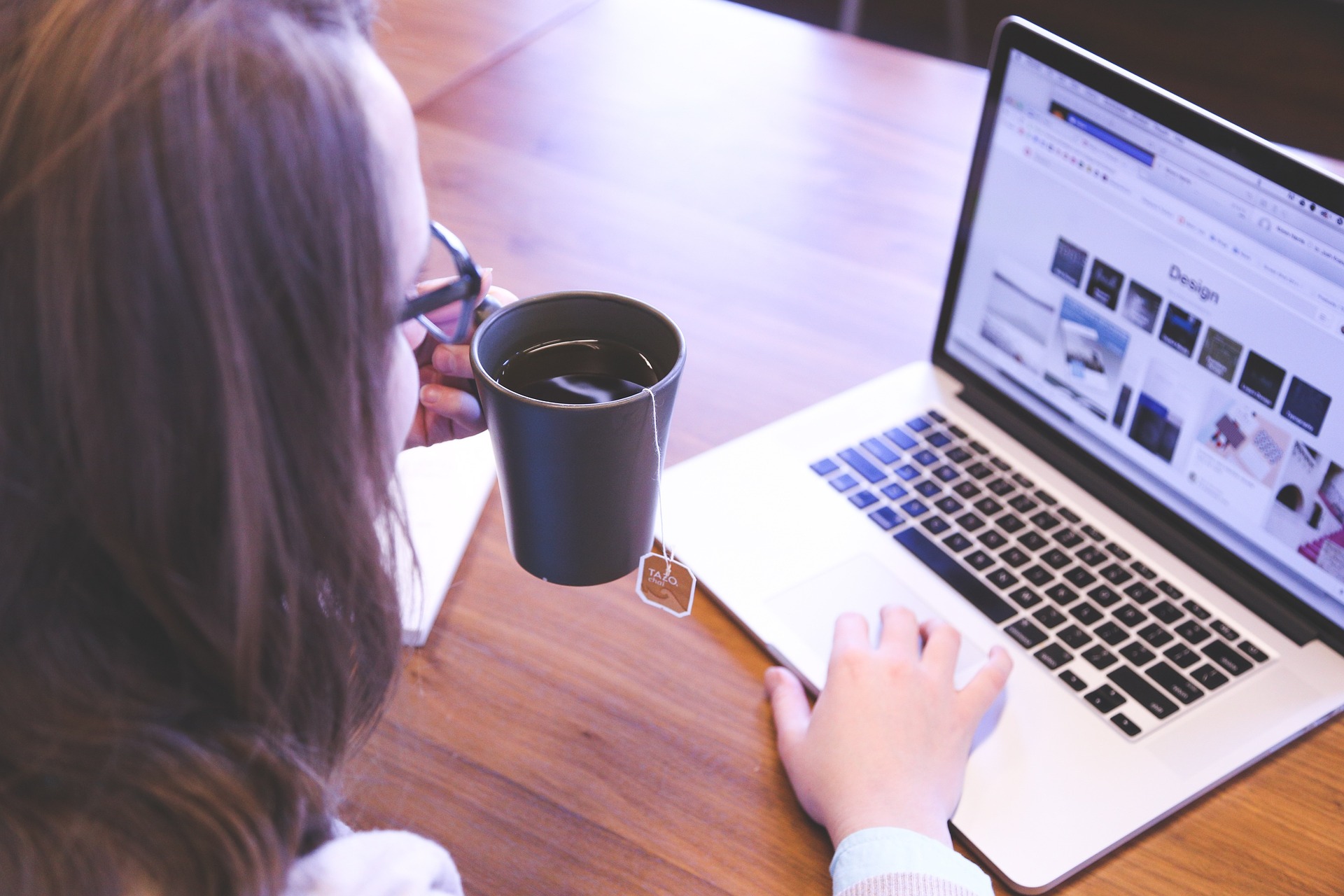 No customer wants to spend time in a drab and boring-looking Shopify store. All your store elements have to harmonize: from your store theme to your color scheme and typography. If you're not the most "artsy" person around, this can seem intimidating, but luckily you can use a Shopify app to help.
Of course, there is an abundance of apps available, so choosing the best Shopify app can be tricky. To make it easier, we've listed the 10 best Shopify apps for store design below.
Our Top Picks for the Best Store Design Apps for Shopify
KeepShoppers Score: 9.8
Key Features
Unique mobile navigation

AI recommendation engine

User data & insights
Swipify, with its unique Tinder-like navigation layout, provides an addictive and one-of-a-kind shopping experience for your customers. Take the app's slide feed design and couple it with the ability to analyze like and dislike data, and you've got yourself a seriously powerful marketing tool.
Why We Liked It
One of Swipify's standout features is the simplicity of its setup process. Regardless of your level of experience with Shopify stores, setup is a breeze. Its multiple customizing features mean you can easily align your swipe functions with your store design and brand. This includes mobile swipe gestures. Consider that 70% of your store traffic can come from a mobile source. Swipify can help you capitalize on this and optimize your store for mobile shopping.
» For more details, read our full Swipify review
KeepShoppers Score: 9.6
Key Features
Easy to use drag-and-drop page builder

Customizable templates and design options

Analytics & reporting features
Shogun Landing Page Builder can help you create breathtaking and easily navigated storefronts. The app strives to take the mundane out of the ordinary landing page and instead turn it into a conversion and profit-boosting heavyweight.
Why We Liked It
One of the things we appreciate about Shogun is how it helped Shopify merchants streamline their store's design and layout without requiring any coding knowledge.
With the app's effortless drag-and-drop interface, it's a breeze to design unique pages that embody your brand's aesthetic. The app's numerous pre-designed templates provide a fantastic starting point for your creative process.
» Read our full Shogun review for an in-depth understanding
KeepShoppers Score: 9.5
Key Features
Unlimited design options

Optimized for mobile

Advanced analytics tools
With drag-and-drop page elements, Pagefly is, by our standards, the best Shopify landing page builder app that makes creating advanced web pages so much easier. Its diverse range of advanced elements, including images, videos, gifs, QR codes, and animations, gives its templates a high degree of customizability.
Why We Liked It
PageFly is extremely flexible, and its drag-and-drop system was an absolute savior. We're also impressed by PageFly's pre-designed templates, which give you a plethora of choices while still maintaining aesthetics. So, if your store requires a high level of customization and advanced features, PageFly has you covered. Plus, the app integrates seamlessly with others, giving you access to even more functionalities.
» Get better insights by reading our full PageFly review
KeepShoppers Score: 9.5
Key Features
Made exclusively for Shopify

Fully customizable design

Conversion-boosting add-ons
Debutify Theme is a Shopify-exclusive store design solution. It's code-free theme aims to make it as easy as possible to customize your store according to your brand. This includes elements like eye-catching product pages and CTAs, optimized checkout pages, loyalty programs and discounts, and a safe payment process.
Why We Liked It
Debutify Theme's setup is two-fold: you have your base with standard functionalities and then you have add-ons to build on top of that. We really like that you can mix and match add-ons however you want, because then you can truly create a unique store design. Plus, Debutify has short demo videos for each of their add-ons so you can see exactly how it works before implementing it.
KeepShoppers Score: 9.4
Key Features
Automatically converts products into videos

Access 30+ million photos, videos, and songs

Easy analytics
Vimeo Create takes your existing product photos and automatically turns them into highly-polished and sales-boosting showcase videos. A time-saving way to make beautiful video ads without the need for any experience in videography.
Why We Liked It
This innovative app seamlessly blends Vimeo's powerful video editing tools with Shopify's intuitive e-commerce platform, streamlining the process of producing and sharing captivating video content.
Vimeo is very adaptable whether you're producing a product demo, an instructional video, or a marketing campaign. The app offers a wide range of customizable templates and themes that enable you to personalize your content to your brand's specific aesthetic and audience.
KeepShoppers Score: 9.3
Key Features
Import product reviews from AliExpress

Automated review reminder emails

Works with any Shopify theme
Loox allows you to leverage the power of photo and video-based customer reviews to boost customer trust and sales. Showcase your reviews in the perfect widgets aligned with your brand while also rewarding your customers for referring their friends.
Why We Liked It
The app's straightforward interface is remarkably user-friendly. It's effortless to modify your product reviews and display them in a way that matches the rest of your store design.
Plus, Loox is an official Google Reviews Partner, which means it integrates with Google Shopping, giving you access to a wider audience. Loox is absolutely geared toward helping you build trust and credibility with your target audience, leading to increased conversions and customer loyalty.
» Read our full Loox review for more details
KeepShoppers Score: 9.3
Key Features
Install and customize widgets

Share reviews on multiple platforms

Unlimited email review requests
Judge.me not only lets you display customized product reviews (photos and videos) on your store but also lets you share user-generated content (UGC) on your social media channels. Collect and encourage reviews with a click of a button by automating your review requests and rewards program.
Why We Liked It
Apart from Judge.me's intuitive interface, it offers a wide range of highly customizable widgets, making it easy to fit them into your Shopify store design. Once active, you can automate many of the follow-up processes, including collecting reviews, sharing reviews on social media, SEO optimization, and removing spam. Finally, you can also cross the language barrier and translate your reviews into 37 different languages.
» Find out more by reading our full Judge.me review
KeepShoppers Score: 9.2
Key Features
30+ widgets and tools to promote sales

One-click configuration

Advanced targeting and geolocation
Hextom takes scarcity marketing and leverages it to drive sales and reduce site bounce rates. With product, category, and shopping cart countdown timers, plus a ton of other great features, Hextom is the perfect way to take advantage of customer FOMO.
Why We Liked It
This powerful and versatile app can help you streamline your marketing efforts and ultimately increase revenue. Its various promotional widgets are versatile and easy to customize, meaning you can use the perfect widget every time, regardless of the page it appears on or its purpose.
» Read our full Hextom review for more details
KeepShoppers Score: 9.2
Key Features
Easy-to-use drag-and-drop email editor

Dozens of pop-up display options

Email & SMS automation
Privy allows users to create mobile-friendly and customizable displays like pop-ups, banners, announcements bars, plus a heap more. Couple this with Privy's SMS and email marketing features, and Privy proves to be a very handy tool to have in your Shopify app arsenal.
Why We Liked It
E-commerce store owners rely heavily on email marketing to drive sales and grow their businesses. Privy can help you optimize your email marketing campaigns and increase revenue. The app's easy-to-use interface means it's simple to create pop-ups and email campaigns, even if you don't have any coding experience. You can also adjust all of the widgets to seamlessly fit in with your store design.
» Learn more by reading our full Privy review
KeepShoppers Score: 9.0
Key Features
Customizable rewards widgets

Multiple integrations

Auto-translate into six preset languages
Smile makes rolling out great-looking loyalty, VIP, and referral programs super easy. Make eye-catching campaigns and customizable pop-ups in just a few clicks and without any coding. Easily manage your programs by integrating with other apps and giving customers automatic nudges to use and build-up points.
Why We Liked It
All of Smile's widgets and features (rewards launcher, panel, emails, etc.) contain an advanced branding functionality, so it's easy to get a uniform brand aesthetic. This includes customizing colors, icons, and text descriptions. The features themselves are also quite flexible, so you can design your prompts and campaigns with your customers in mind.
» Check out our full Smile review for more information
KeepShoppers Score: 9.0
Key Features
One-click image SEO

Auto page speed optimization

Broken link detection and 404/301 redirects
Limit bogging down your store with large file-sized images. Instead, take advantage of TinyIMG, a one-stop shop to optimize your Shopify store design for SEO. This includes improving your site speed, compressing images, generating ALT text, and checking for broken links and error pages.
Why We Liked It
If up to 90% of shoppers leave an online store because it takes too long to load, then it's essential your Shopify store design is optimized. TinyIMG makes sure that you address all SEO and page speed aspects of your store with one-click image optimization and automated lazy load. The convenience of completing these tasks in bulk saves you time and effort.
Enhance Your Shopify Store Design With the Right App
As you can see, there are many elements you need to consider when designing your Shopify store—just as many apps are available. When choosing the right app (or apps), consider your store needs and budget. Perhaps you need help with only one particular aspect of your store, like incorporating social proof or optimizing for SEO.
If you need more comprehensive help, it's better to invest in an app with multiple functions. Also, remember that many of these apps can integrate with other Shopify apps, so that can be an additional deciding factor.
Your store design creates a lasting first impression with potential customers, so it's worthwhile using the right apps to make sure it's a good one.
KeepShoppers Methodology
Here's how we compared the Shopify email marketing apps on our list.
We scored each of them based on third-party integration potential, personalization capabilities, A/B testing tools, customer service, analytics, and ease of use. We also took into account the time and resources required to make the best use of the app—more feature-rich solutions are usually more complex and require a greater time investment to learn.
Our team aimed to examine the range of options that work for different users, as each company will have different needs and use cases.