10 Best Email Marketing Apps for Shopify—Grow Sales in 2023

By

Brody Hall

Reviewed by

Davor Štefanović
Updated June 5, 2023.
Our team independently researches and recommends the best products and services. We publish reviews that are unbiased and not influenced by payments we may receive from advertising partners.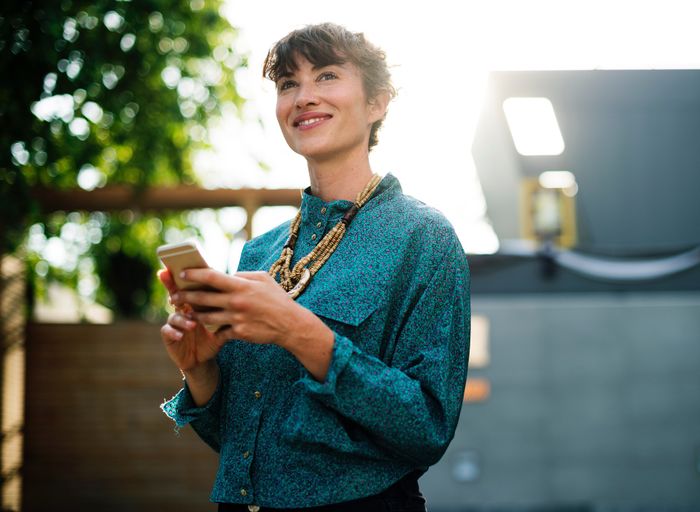 While email marketing has been declared dead or repeatedly dying over the years, it's definitely still alive and kicking. In fact, it can provide a truly outstanding ROI of 36:1. It's also projected to reach a market cap of $17.9 billion by 2027. Not bad for a dying channel.
In short, email marketing has enormous potential, and you can make even better use of it by relying on automation tools that will make the whole process easier. These best Shopify apps allow you to launch sales and marketing processes with little ongoing effort, with the most demanding task being the initial setup. Of course, they do more than automate processes. With them, you can track performance and optimize all of your marketing channels using gathered data.
We've prepared a selection of the top 10 Shopify email marketing apps that will help you grow your audience in 2023.
Our Top Pick of Shopify Email Marketing Apps
1.

Klaviyo

: Best Overall
KeepShoppers Score: 9.7
Key Features
Includes a combined email/SMS plan

Detailed audience segmentation

Real-time revenue data
If you're looking for a highly-regarded email marketing Shopify app, Klaviyo is a very solid option. With flexible plans, personalized customer targeting, and pre-built forms and templates, it's hard to pass up. You can use it to automate personalized communications like price drop alerts, friendly cart reminders, and just-in-time recommendations.
Why We Liked It
Klaviyo offers an excellent balance of advanced functionality, high-level support, and competitive pricing. It also has several pre-designed popup templates and special targeting features to help you contact the right customers at the right time, making it a very good tool for beginners.
» Find out more by reading one of the best Klaviyo reviews
2.

Privy

: Best for Follow-Ups
KeepShoppers Score: 9.5
Key Features
Customizable elements

Excellent onboarding

Simple to use
Privy takes email marketing and adds in a ton of other super-handy marketing features. Take customizable popups, flyouts, and embedded forms, and couple them with solid SMS and email marketing features, and you've just found yourself a killer marketing tool. The app is built for ease of use, so you can spend more time focusing on growing your business.
Why We Liked It
Privy has top-notch onboarding and a 15-day free trial, making it an excellent choice for anyone just starting to dip their toes into email marketing. It also has no email send limits or hidden fees that we could find. When we take into account its extensive suite of services, it really stands out as a superb all-in-one marketing solution for Shopify stores.
» Gain an in-depth understanding by reading our Privy review
3.

Justuno

: Best for Upselling
KeepShoppers Score: 9.4
Key Features
Excellent online reporting and analytics

CRM integration

Sales and upselling features
Justuno provides you with an intelligent way to update your conversion strategies. It's an advanced marketing solution that helps users maximize email list growth with high-performing popups that turn website visitors into subscribers. Jetsuno's segmentation and targeting features are top-notch and allow for great granularity in customer targeting. It relies on behavioral targeting and ensures that you're capturing the most qualified leads. It supports over 80 advanced rule sets that allow you to send the right message, to the right visitor, at the right time.
Why We Liked It
Justuno has excellent data-driven features, push notification support, popups, extensive integrations, and very insightful data analytics functionalities. It can be a valuable addition to your Shopify store and take your data from your CRM to inform your messaging strategy.
4.

Drip

: Best for Audience Segmentation
KeepShoppers Score: 9.4
Key Features
High-level automation

Excellent segmentation

Highly flexible with deep integration
Drip is great if you want to spend more time building relationships with your customers instead of "doing emails." It's an automated marketing platform that's designed to help Shopify retailers grow their businesses by streamlining customer personalization and segmentation and preparing optimized forms, slides, and popups.
Why We Liked It
Drip includes a visual builder to send personalized emails, which include tailored product recommendations based on a customer's purchase history. This is an excellent feature that makes crafting emails a breeze, especially when coupled with Drip's extensive integration capabilities.
5.

Omnisend

: Best for Designing Shoppable Emails
KeepShoppers Score: 9.3
Key Features
Great customer service

Pre-built and customizable automation

Rich e-commerce features and multichannel automation
Omnisend makes creating beautifully crafted emails super easy with its drag-and-drop email builder. The tool's automation workflows come with pre-built subject lines, messages, and settings, making the whole thing incredibly simple. In addition, the app also automatically sends out cart abandonment, welcome emails, and a lot more.
Why We Liked It
Omnisend is very easy to use, and it integrates seamlessly with Shopify. This email marketing app has a large variety of features that will satisfy even the most demanding of users, and the standard plan is very affordable.
6.

Seguno

: Best for Dynamic Product Recommendations
KeepShoppers Score 9.2
Key Features
Quick and easy templates

Seamless integration

Drag-and-drop email editor
Seguno is an incredibly handy Shopify tool; not only does the app generate leads through email marketing, but it also allows users to design with Canva, sync Facebook for real-time lead tracking, and integrate with Judge.me and Stamped. It's been built exclusively for Shopify, and it allows you to create engaging emails, trigger automated sends, and track your success from one convenient place inside the platform.
Why We Liked It
You really can't beat Seguno's pricing model. For just $10 per month, you get all the premium features the app offers, and it scales linearly with the number of contacts. In addition, it features a drag-and-drop email editor that, when combined with the vast array of templates, allows for the super easy creation of high-converting emails.
» Find out more by reading our Seguno review
KeepShoppers Score: 9.1
Key Features
Wide range of features for advanced users

Great data analytics

Full suite of tools
ActiveCampaign is a solid marketing automation tool that supports full integration with Shopify. It functions similarly to a CRM but provides the full functionality of an email marketing service. It's an excellent choice for experienced marketers who need a comprehensive tool.
Why We Liked It
ActiveCampaign packs a full suite of tools (automation, segmentation, email marketing, SMS marketing, landing page builder, etc.) into one cohesive package. It's easy to understand and navigate, making it great for both beginners and experienced marketers who want a full set of tools in one spot.
» Learn more by reading our ActiveCampaign review
8.

Brevo

: Best Autoresponder
KeepShoppers Score: 9.1
Key Features
High-level customization

Seamless data import

Comprehensive solution
Brevo (formerly SendInBlue) is a sleek, modern-looking marketing app with a great automation workflow. It's an all-in-one solution that boasts being able to cover your entire marketing funnel.
The users can expect a feature-rich service that offers excellent Shopify integration and extensive documentation about various integration options.
Why We Liked It
Brevo offers a broad range of customization options, and it's highly intuitive and easy to use. It's a great value-for-money service with scalable templates, and the data import process is seamless, allowing users to start working immediately after switching from a different platform.
9.

Mailchimp

: Best for Third-Party Integrations
KeepShoppers Score: 9.0
Key Features
All-in-one digital marketing automation tool

Detailed reporting

Greate templates and editor
Mailchimp is probably one of the best-known email marketing platforms on the market. It offers a generous free plan that's excellent for people who want to send up to 10,000 emails per month. The app has top-of-the-line reporting features for e-commerce and a slew of user-friendly automation templates.
Why We Liked It
Mailchimp is more than just an email marketing app; it's an all-in-one digital marketing automation tool that you can use to build, launch and scale your online business. It has a very generous free plan, it's feature-rich, and it has excellent reporting capabilities.
» Read our Mailchimp review to find out more
10.

SmartrMail

: Best Email Marketing Turn-Key Solution
KeepShoppers Score: 8.9
Key Features
User-friendly integration

Excellent support

Great control over emails
SmartMail has been designed for e-commerce. It generates welcome emails, win-back campaigns, thank you emails, customer review requests, and more—all through its easy-to-use drag-and-drop builder. SmartrMail is a great solution for beginners because of its user-friendly integration that does a lot of the work for you.
Why We Liked It
SmartrMail is truly a turn-key solution for marketing automation that integrates perfectly with Shopify. When we take into account a generous free trial, affordable plan, and top-notch support, it can be an excellent one-stop solution for email marketing.
» Discover more by reading our SmartrMail review
Streamline Email Marketing Campaigns for Shopify
Email marketing apps are a must for any e-commerce business as it's become impossible to do everything "by hand." They streamline the whole process, allowing you to focus on actually growing your business instead of worrying about the minutiae of every single email or text. As with everything else, there is no one "perfect" solution. You have to weigh your options and examine the pros and cons of each tool in relation to your own needs. In short, you need a Shopify email marketing solution that works for you.
Hopefully, now you have an idea of where to start and how to make that choice. You can take full advantage of free trials and promotional periods to check things out and start making the most out of your marketing campaigns.
» Ready to move forward? Give your store a new look with the best Shopify apps for store design
KeepShoppers Methodology
Here's how we compared the Shopify email marketing apps on our list.
We scored each of them based on third-party integration potential, personalization capabilities, A/B testing tools, customer service, analytics, and ease of use. We also took into account the time and resources required to make the best use of the app—more feature-rich solutions are usually more complex and require a greater time investment to learn.
Our team aimed to examine the range of options that work for different users, as each company will have different needs and use cases.