7 Best Shopify Apps With Email Templates to Engage Customers in 2023

By

Jaques Cilliers

Reviewed by

Kirsty Macdougall
Updated June 5, 2023.
Our team independently researches and recommends the best products and services. We publish reviews that are unbiased and not influenced by payments we may receive from advertising partners.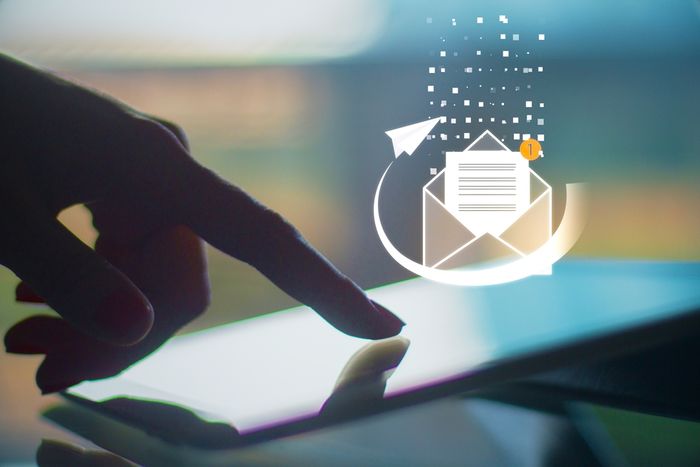 Email campaigns are an essential marketing tool for Shopify stores looking to grow their online presence. There are many benefits of email marketing, like driving traffic to your website, increasing sales, and boosting customer loyalty.
Many apps offer ready-made templates to help you create professional emails. But with so many options available, it can be overwhelming to navigate through them all to find the best app for your store.
We've done the research and compiled a list of the top apps with great templates to help you create eye-catching and engaging emails in no time.
Our Top Shopify Apps With Pre-made Email Templates at a Glance
1.

Order to Discount

- Best App for Discount Email Templates
KeepShoppers Score: 9.9
Key Features
Ready-to-use, customizable email templates

Automated email delivery

Automated discount code generation

Discount scheduling

Customer purchase behavior tracking
Order to Discount by Egnition is a powerful app enabling businesses to create and send customers automated discount codes and emails. It offers easy-to-use and customizable email templates, discount schedules to increase customer loyalty, the ability to track and analyze customer purchasing behavior, and integrations with leading third-party services and payment gateways.
Why We Liked It
We love Order to Discount because it helps us generate discount codes quickly and send automated emails in just a few clicks. It offers professional, out-of-the-box email templates that you can easily tailor to suit your store's branding and personalize to your customers. You can customize your emails with discount codes, images, and videos.
Pros
Many customization options

Quick & easy setup

Send unlimited discount emails

Free trial available

Round-the-clock customer support
Cons
Automated, uncustomized emails may seem generic

No free version
» Read more in our comprehensive Order to Discount review
2.

Forward

- Best Drag-and-Drop Template Builder
KeepShoppers Score: 9.6
Key Features
Free professional email & SMS templates

Drag-and-drop visual builder

Fully automated workflows

Advanced segmentation & performance tracking
Forward is an all-in-one marketing platform that helps businesses create, manage, and track their marketing campaigns, which include email, SMS, and push notifications. You can send personalized emails to audience segments based on their preferences and purchase behavior, including welcome emails, customer win-back emails, and abandoned cart recovery emails.
Why We Liked It
We use Forward as our go-to drag-and-drop template builder for creating emails because it's so quick and simple to use. The drag-and-drop tool lets you add photos, text, and other elements to designs. There are four layout options and eight content blocks to choose from, so the possibilities are endless. The email builder uses MJML, ensuring your emails look great on all devices.
Pros
Quick to create & customize emails

Wide range of customization options

Mobile-friendly designs

Google Analytics & Salesforce integrations

24/7 customer support
Cons
Customization may require coding experience

Limited pre-built template designs
3.

MultiMail

- Best App for Multiple Customer Email Addresses
KeepShoppers Score: 9.3
Key Features
Add multiple email addresses to orders

Automated email personalization with customer's name

Engagement tracking of each email
MultiMail is an advanced email management app that helps businesses manage customer communication. Customers can add multiple email addresses, so they don't have to manually forward their order details to other addresses, such as another department, colleague, or family member.
Why We Liked It
MultiMail saves customers time and energy, resulting in happier customers who are more likely to return to your store. It integrates seamlessly into checkout, or customers can manage their email addresses from the account page. In addition, the app offers the option of sending the order automatically or allowing customers to trigger the emails.
Pros
User-friendly interface

Use directly in the Shopify admin

Works with the latest Shopify themes

Affordable monthly pricing
Cons
Monthly limit of 1000 emails

No free plan
4.

Quentn

- Best App for Integrations
KeepShoppers Score: 9.7
Key Features
Send customized emails automatically

Wide range of app & platform integrations

Automated lead scoring & segmentation

Detailed analytics & reporting
Quentn is a marketing automation software and a popular choice for businesses looking for a comprehensive solution to streamline their newsletter and email marketing efforts. With the drag-and-drop builder, it's easy to create beautifully designed emails with fully automated and advanced workflows.
Why We Liked It
We love Quentn because of its impressive integration capabilities. It helps us to easily connect our store with a wide range of popular applications, like Zapier, Slack, Google Sheets, and Pipedrive, letting us automate workflows, move data between apps, recognize peers within Slack channels, and more. This way, we get to free up time for more important tasks.
Pros
User-friendly interface

Drag-and-drop functionality

Advanced automation features

Excellent customer support
Cons
Pricing may be too high for some
5.

Shopimail

- Best App for a Wide Range of Templates
KeepShoppers Score: 9.4
Key Features
800+ customizable email templates

Drag-and-drop email editor

A/B testing

Email scheduling based on timezones and preferences

Detailed insights & reports
Shopimail is an add-on for Shopify that helps with email and newsletter marketing. Shopimail allows business owners to easily design responsive, customer-engaging email campaigns that strengthen client loyalty. The app also allows you to configure email automation in just a few clicks.
Why We Liked It
What's great about Shopimail are the hundreds of pre-made email layouts that can be modified to fit a particular store's aesthetic and tone. With drag-and-drop editing tools, customizing your email is extremely simple. Adding images, text, and product listings to your emails doesn't take much effort, and you can preview your designs before sending them.
Pros
Easy to set up & use

Powerful automation capabilities

Integrates with many third-party services

Advanced recipient segmentation

Free plan & free trial available
Cons
Paid plans can get costly for larger stores

No built-in spam filtering

Customer support can be slow
6.

Doppler

- Best App for Personalized Email Campaigns
KeepShoppers Score: 9.6
Key Features
Automated email, SMS, & push notifications

Library of customizable email templates

Segmentation tools target behavior & preferences

A/B testing, analytics, & reporting
Doppler is an email marketing tool that uses configurable forms, pre-defined templates, and automation to engage customers. Doppler lets users plan, send, evaluate, and improve email campaigns to boost open rates and conversions. In addition, the app automates emails, manages contacts, and provides performance analytics.
Why We Liked It
With Doppler, we're able to create segments based on customers' behavior and demographics like age, gender, and location. We then set up fully automated email campaigns that are personalized to each segment. Although Doppler's functionality is advanced, the personalized campaigns are simple to set up and manage.
Pros
No coding knowledge required

Great for campaign optimization

Advanced segmentation

Deliverability tools to avoid spam filters
Cons
No free plan

No app reviews yet
7.

Brevo

- Best App for Conversion Tracking
KeepShoppers Score: 9.0
Key Features
Automated email & SMS campaigns

Selection of customizable email templates

Create audience segments

A/B testing

Analytics tracking & real-time reporting
Brevo (formerly Sendinblue) is a cloud-based email marketing platform with several useful features for creating and sending email marketing campaigns. The interface is made with simplicity and automation in mind, making it ideal for a wide range of users.
Why We Liked It
A stand-out feature of Brevo is its analytics and reporting capabilities. The app monitors open rates and click-through rates and provides detailed reports updated in real time. Brevo also provides an email heat map to visually represent how your customers read and engage with your emails. What's more, the app allows you to run detailed A/B tests and has a convenient dashboard to give you a comprehensive overview of your store's performance.
Pros
Email templates are highly customizable

Multiple segmentation options

Easily track & optimize campaign performance

Integrates with Zapier, Facebook Lead Ads, & Thrive Themes
Cons
Setup is more complicated

Costly for larger stores

Customer support can be limited
» Looking to track your store's performance? Check out our top picks of analytics apps
Email Campaigns Made Easy: Reap the Benefits of Email Templates
The needs and goals of your store, your available resources, and your level of technical experience are all factors that should be considered when deciding which apps to use. Once you've found the right app for email templates, it may be a game-changer—whether you're a startup or an established e-commerce business.
Using the right app with email templates can automate repetitive tasks to save time and effort. More than this, it can improve the quality of your business's communication through more focused and personalized emails. This will keep more of your regular customers around and boost sales and revenue.
» Check out some of our other top apps to perfect your email marketing
KeepShoppers Methodology
We tried and tested a wide selection of apps with email templates, but only seven apps made it onto our list. These are the criteria we used when making our selection:
Ease of Use

The app needed to be easy to set up, use, and navigate, even for those who may not be tech-savvy. We also assessed the timeliness and quality of customer support and whether additional resources like guides and tutorials were available.

Features

A crucial consideration was the range and helpfulness of the app's features. We were looking for advanced capabilities such as automation, segmentation, A/B testing, and analytics tracking and reporting.

Integrations

We considered the number and range of integrations, as well as how seamless these integrations were.

Design Functionalities

We factored in the number of pre-designed templates, how professional and visually appealing they were, the extent to which they could be customized, and whether there was a drag-and-drop email builder.

Pricing

We looked at whether a free plan or at least a free trial was available. For premium plans, we were looking for apps that were well worth the monthly fee in terms of the features, functionalities, and customer support they offered. We also considered whether there were different plans available for smaller and larger Shopify stores.
Frequently Asked Questions
What is the best free Shopify app with email templates?
Shopimail offers a great free plan with access to over 800 email templates and their drag-and-drop editor. Bear in mind that while you can create unlimited campaigns and automation, you're limited to 250 subscribers.
Can I just buy a list of email addresses?
It's risky to buy email lists. Bought email lists typically contain low-quality or obsolete email addresses, which can increase bounce rates, lower engagement, and damage your sender's reputation. Unsolicited emails might also lead to complaints and legal action. Instead, focus on expanding your email list organically by delivering useful content and incentives to entice users to opt-in. This will create a more engaged, high-quality email list that converts and retains customers.
What aspects of the email template must I customize?
Use your store's logo, color scheme, and other components consistent with your brand identity when customizing a ready-made email template. Furthermore, you should address the recipient by name and modify the email's content and tone to reflect the individual's preferences.
Why didn't everyone receive the email I sent out?
There are several reasons why some people didn't receive your email, most notably the recipient's email server or security settings, meaning the email was labeled as spam or they used a spam filter. Another common cause is that the email addresses were mistyped.