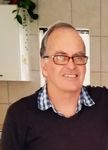 Jaques Cilliers
Expertise
E-Commerce, Shopify, Copywriting, Website Consulting, Contact Centers
Education
Shopify Development Certification from WeLoveNoCode Academy
Highlights
Qualifying as a Shopify Partner
Experience
Jaques's writing experience spans over 12 years, and he has penned over 3,500 blog posts and articles for various businesses across the globe. He enjoys teaching his readers new concepts and aspects of business processes, including e-commerce management systems and apps. Prior to his full-time writing pursuits, Jaques managed a team of 15 and traveled extensively.
Quote From Jaques Cilliers
"Finishing strong in whatever you do should not be an exception to the rule but should become a habit well practiced and admired by your superiors for all it's worth."
About KeepShoppers' Editorial Process
At KeepShoppers, our teams of expert writers and editors are committed to providing practical information to accelerate your e-commerce business. We fact-check our content to ensure relevance and accuracy. We only source content from reputable sites and research institutions. Our content is rigorously reviewed before publication and upon considerable updates.
Latest from Jaques Cilliers