Best Shopify Analytics Apps for Actionable Business Insights
By

Brody Hall
Reviewed by

Joel Taylor
Published February 28, 2022.
Our team independently researches and recommends the best products and services. We publish reviews that are unbiased nor influenced by payments we may receive from advertising partners.
If you are looking to grow your business and maximize your profits, then an analytics tool may be just what you're looking for. An analytics app is a software application that collects, stores, and analyzes data for online business purposes. These capabilities provide valuable insights that can help online businesses decide where to allocate resources and improve their site's overall performance.
To help you choose the best analytics app for your Shopify store, here are the best ones we recommend.
A Quick Look at Our Top 3
Best overall:

Blyp



Best for revenue and gross margin tracking:

Conversific ‑ Profit Analytics



Best for predictive analysis:

StoreView


Are Analytics Apps Worth It for Your E-Commerce Store?
Analytics apps for your e-commerce store are absolutely worth it. The most well-developed analytic apps will help you gain a greater understanding of how your store performs and how it can improve.
For instance, the insights an analytic app provides will help you improve your customer's shopping experience, track your customer's actions, find out what makes them come to your store, what makes them leave, and then determine which of your marketing efforts are working and which ones aren't.
How We Chose Our Apps
Analytics apps for e-commerce stores are a dime a dozen, but not all of them are as good as they claim. Here's what we considered when choosing the analytic applications we recommend here:
Customer support

Pricing

User experience (UX)

Analytical capabilities
Keepshoppers' Picks for the Top 3 Shopify Analytics Apps
Best Overall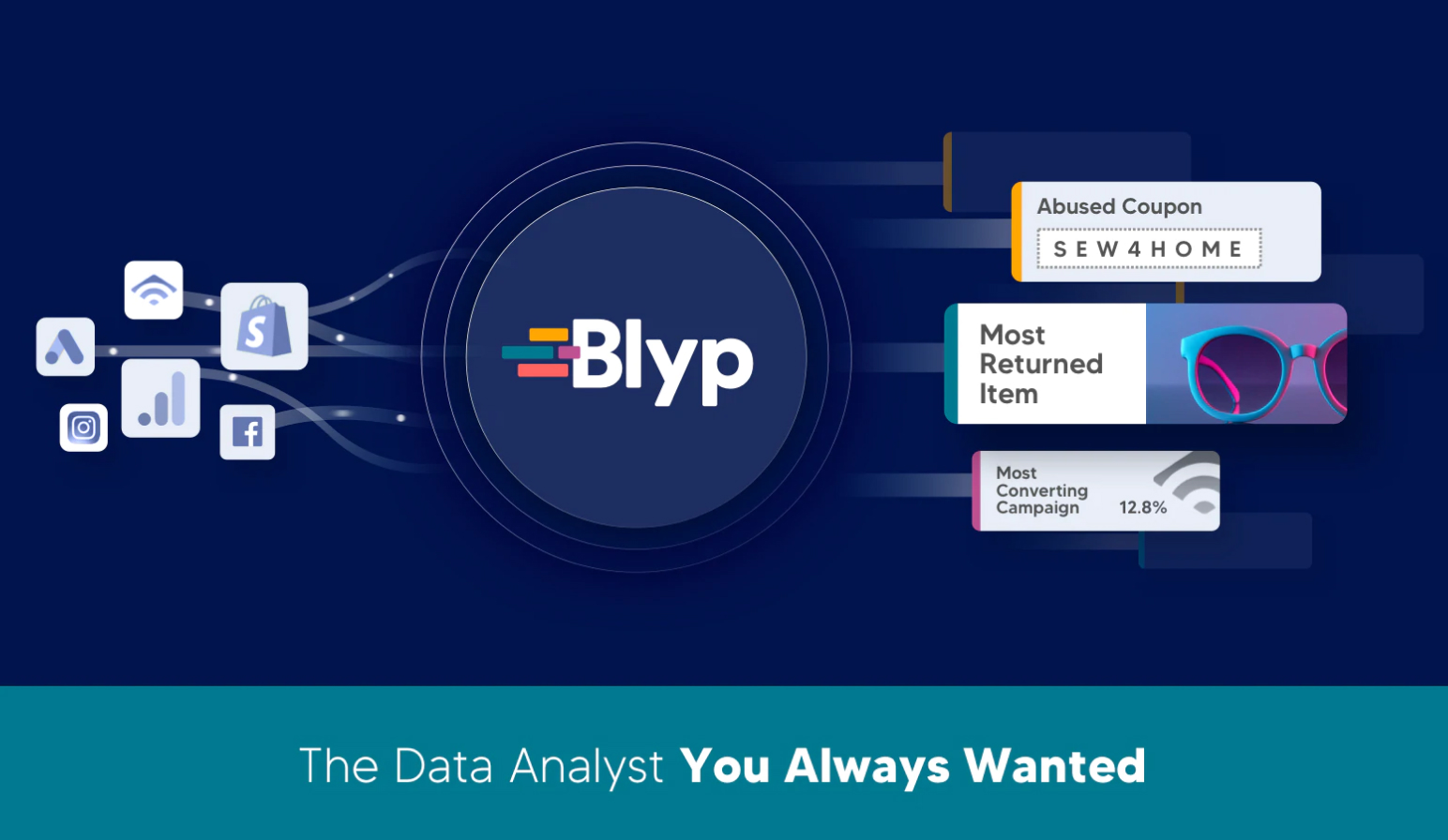 Access to all features
-
$29/mo
Blyp is an analytics app that can perform a lot more than just basic e-commerce metrics. The Blyp app features an industry-leading deep learning system that leverages the capabilities of Google Analytics code and delivers them on an easy-to-use e-commerce platform.
Blyp allows you to track your customer data using advanced analytics tools, sees the big picture of your operations, and has a perceptive understanding of your business's big picture—helping to shape the decisions that will ultimately benefit your company.
Blyp Pros & Cons
Pros
Automates and streamlines data analysis, saving you time, effort, and money

Integration with Google Analytics

Various third-party metrics merged into one user-friendly interface

Deep learning helps to create more data-driven strategies
Cons
Currently no mobile app for iOS or Android
Best for Revenue and Gross Margin Trading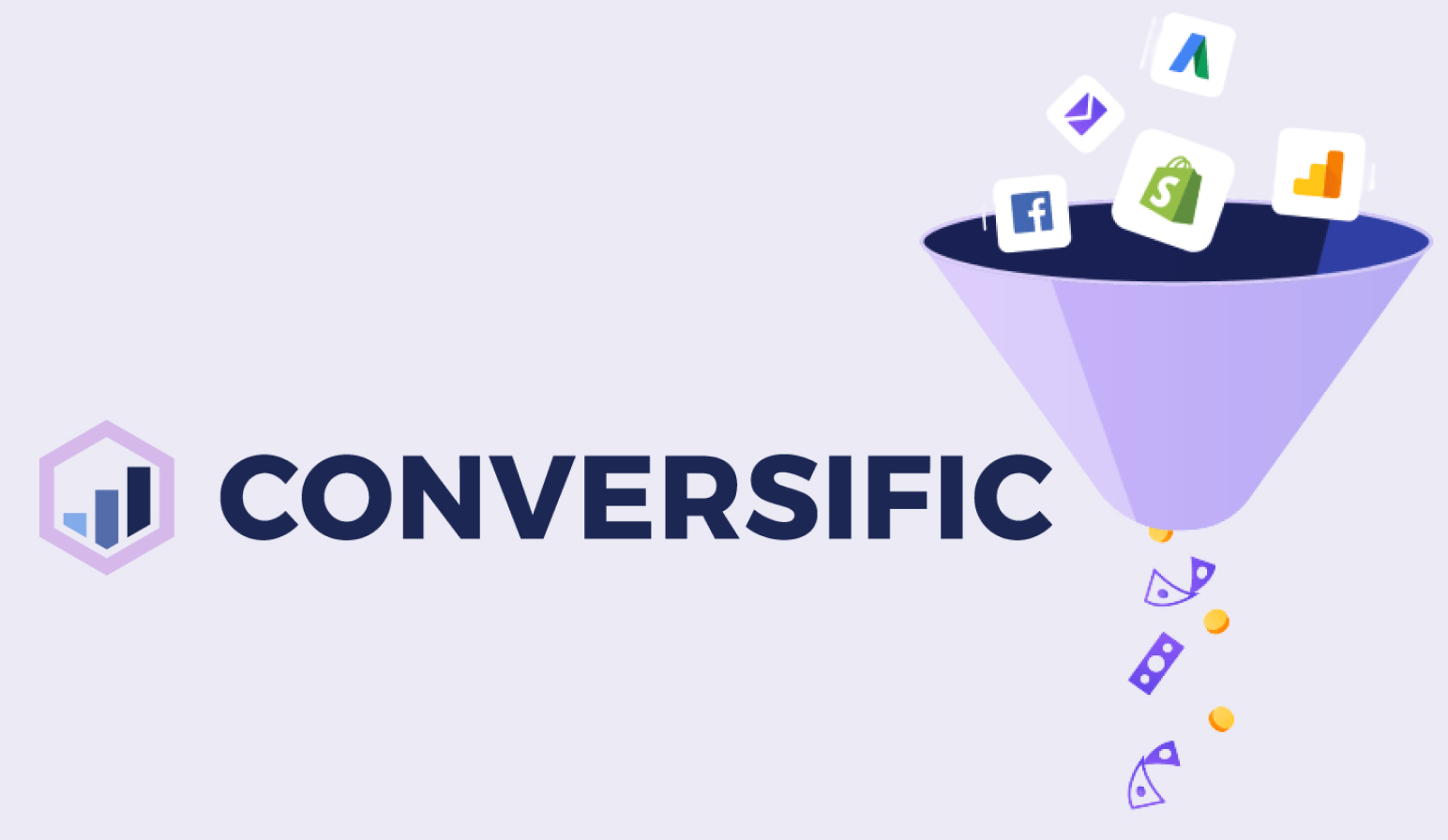 Conversific is a Shopify profit tracking and analytics application. It helps merchants track, analyze and optimize their Shopify store's profitability. It comes fitted with an intuitive dashboard that enables business owners to analyze all aspects of their business and make data-driven decisions.
Conversific Pros & Cons
Pros
14-day free trial

Comprehensive tiered payment system with a free version available

Easy to set up and integrate into your Shopify store
Cons
Custom report options are limited
Best for Predictive Analysis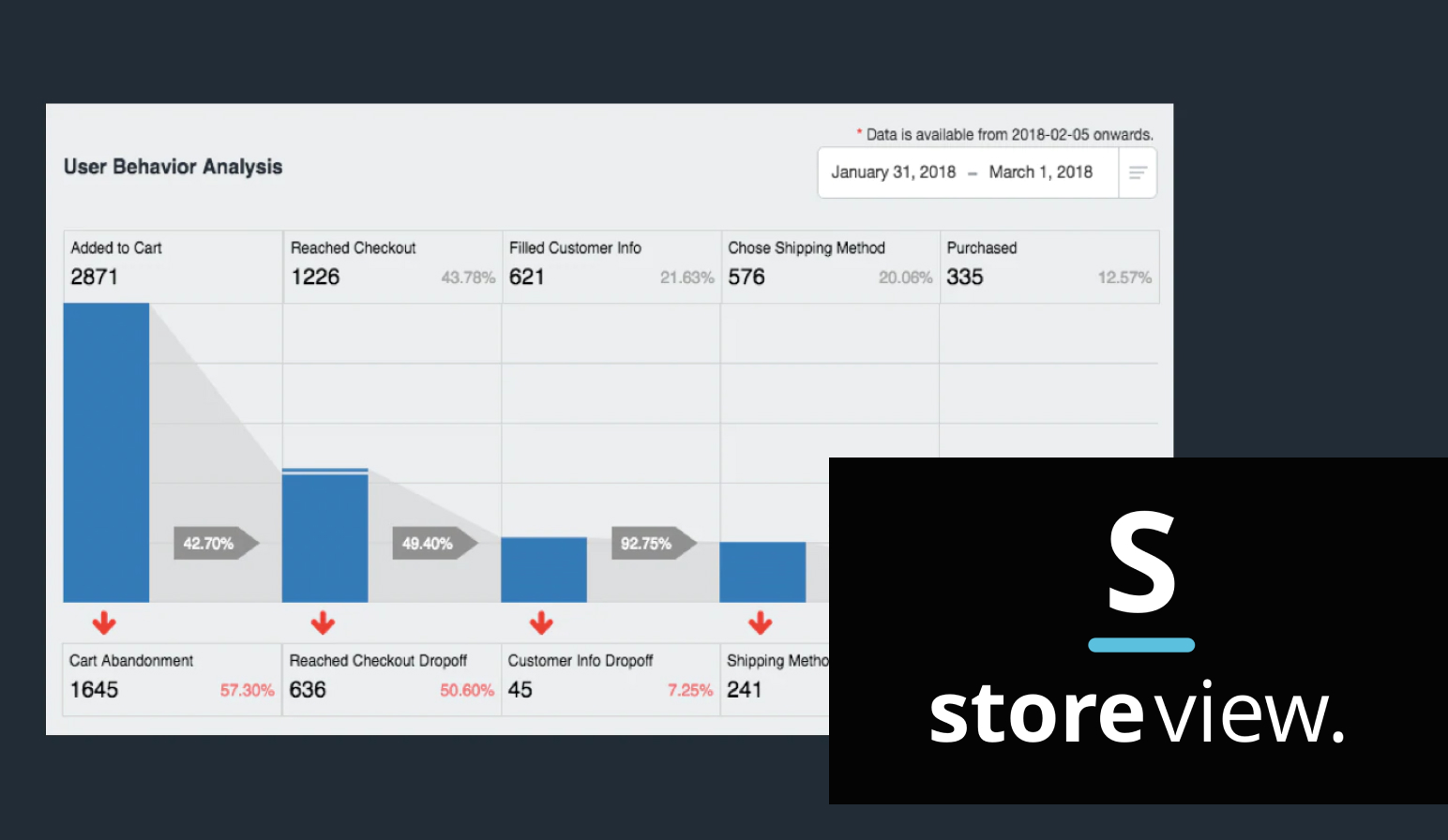 StoreView is a powerful and easy-to-use profit tracking and analytics application for Shopify stores that helps you see exactly how well your store is doing. Users can track sales, costs, profits, and losses by date, location, category, or product and analyze the data.
Use Storeview to gain a clearer picture of what's working in your business and where you need to be more profitable.
StoreView Pros & Cons
Pros
Visibility into your Shopify store's performance

Access to all the data that your store's analytics generates

Insights into your site's traffic stats

Partner with more tools to track metrics like customer lifetime value (CLTV), dynamic remarketing, and demographic segments
Cons
Customer journey, sales funnel tracking, and better reports are a touch limited
Final Verdict: Which Analytics App Is the Best?
If you're hunting for a comprehensive analytical tool that will grant you access to advanced analytics, cohort analysis, and real-time data tracking, then the Shopify analytics app Blyp is the best option for you.
Blyp is easy to use and offers a wide range of features, providing a great overview of your store's performance and making it a breeze to track your progress. If you're looking for an analytics app that can help you improve your online store, then Blyp is the one for you.