Top 5 Best Shopify Apps to Generate Discount Codes in 2023

By

Rob Elgar

Reviewed by

Michelle Meyer
Updated May 26, 2023.
Our team independently researches and recommends the best products and services. We publish reviews that are unbiased and not influenced by payments we may receive from advertising partners.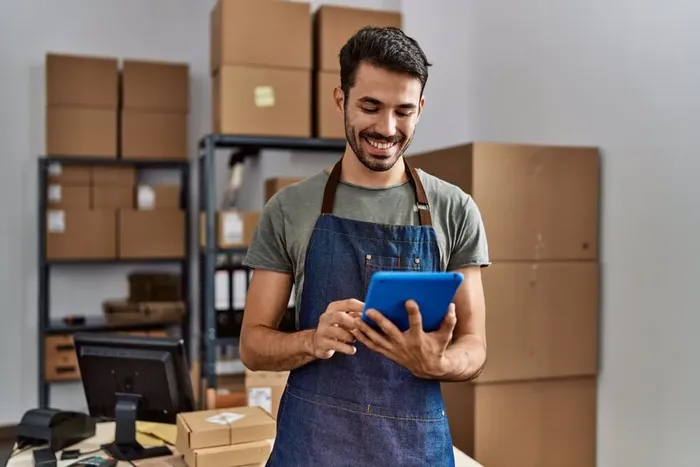 Marketers are always looking for new ways to entice customers, create loyalty, increase sales, and improve customer engagement. Using discounts is a powerful and proven tactic to keep customers returning, bring in new customers, or quickly boost sales numbers.
There are multiple apps available for Shopify that will let you quickly and effortlessly create and manage discount codes for your store. We help narrow down your selection process with our list of top Shopify discount apps for 2023.
Our Top Picks of the Best Shopify Discount Codes Apps
1.

Best Overall
KeepShoppers Score: 9.8
Key Features
Customizable discount codes

Automatic discounts

Real-time tracking
Order to Discount is a Shopify app that helps merchants create and manage discount campaigns based on customer order value. The app allows online sellers to offer customized discounts to customers who reach certain order thresholds. With Order to Discount, merchants can set up and automate discount codes, track campaign performance, and drive sales.
Why We Liked It
This app by Egnition allows you to effortlessly improve your customer service. We love the app's automated discount code management, which saves us time and reduces the risk of errors. We're able to create discount and email templates, automatically follow up with orders or complaints, and set rules for our discounts—either according to Shopify, customer, or product.
Pros
Automatic customer support response emails

Set unique rules

Constant updates

Outstanding customer support

7-day free trial
Cons
No free version

No reviews on Shopify yet
» Read our comprehensive Order to Discount review for more details
2.

Best for Unlimited Discounts
KeepShoppers Score: 9.6
Key Features
Discount bundle creation

Built-in APIs

Automatic discount displays
Unlimited Bundles & Discounts is a Shopify app that lets users create custom and dynamic product bundles that change based on the number of products purchased and encourage customers to buy more. The app can also automatically generate discount codes at checkout, which helps streamline the buying process and leads to more conversions.
Why We Liked It
The best part about Unlimited Bundles & Discounts is that all of the paid plans include unlimited discount bundles and are very affordable compared to the competition. The app impressed us with its detailed reporting analytics and integrated well with our other e-commerce tools, like email marketing platforms, to help expand our store's reach. With unlimited discount codes available, you've got endless conversion potential at your fingertips.
Pros
No coding required

Easy setup

Extensive customization options

Free plan available
Cons
Limited discounts with the free plan

Potential third-party compatibility issues
» Looking for more ways to increase conversions? Check out our list of top conversion rate optimization apps
3.

Best for Unique Discount Codes
KeepShoppers Score: 9.4
Key Features
Highly customizable discount codes

Automatic generation & distribution

Set expiration dates
Bulk Discount Code Bot is a Shopify app that helps businesses create and manage bulk discount codes for their online store. Merchants can use the app to generate a large number of discount codes at once, which can be used to incentivize customers to make a purchase. With Bulk Discount Code Bot, sellers can set up and automate discount codes, track campaign performance, and improve their sales.
Why We Liked It
We really like Bulk Discount Code Bot because it lets you create and import a large number of codes into Shopify discounts, saving you mass amounts of time and effort. Each code is unique (either generated by you or the app) to minimize coupon abuse and give each customer a more personalized experience.
Pros
Effortlessly generate hundreds of unique codes

Automatic filtering functionality

Easily export codes to CSV

Live chat support with paid plans
Cons
Free option has limited features

Shopify Plus plan is pricey
4.

Best for Stackable Discounts
KeepShoppers Score: 9
Key Features
Apply discounts automatically

Customizable discount campaigns

Real-time monitoring & reporting
AIOD is a Shopify app that helps merchants create and manage various types of discount campaigns for their online stores. The app provides an automated discount system that applies discounts to qualifying orders based on predefined rules.
Why We Liked It
The AIOD app from CirkleStudio is a one-stop discount-generating tool that let us create unique discounts according to bundle purchases, bulk discounts, wholesale prices, gifts, and post-purchase discounts. A standout feature of the app is that our customers could apply multiple discounts to a single purchase—what better way to entice new and returning shoppers?
Pros
Free for development stores

Various discount types

Upselling pop-up displays

30-day free trial
Cons
Tricky manual installation
5.

Best for Customizable Pop-Ups
KeepShoppers Score: 8.9
Key Features
Exit-intent technology

Customizable discount offers

Real-time monitoring & reporting
Last Second Coupon—Exit Pop is a Shopify app that helps merchants reduce cart abandonment and increase sales by offering discount codes to customers who are about to leave their website. The app uses exit-intent technology to detect when a customer is about to leave the website and displays a pop-up window that offers a discount code to the customer.
Why We Liked It
The "last second" pop-ups have worked wonders to boost conversions and sales for our store. Not only are they simple to set up, but they can also be customized to fit your store design. We even used our own images to achieve the exact look we wanted. What's more, Last Second Coupon generates personalized and unique discounts based on the customer's country, pages, cart value, and the device that's used.
Pros
One-click installation

Easy-to-navigate UI

Geolocation targeting

Auto-generates unique codes
Cons
One pricing option

Can't create discounts for specific products
» Does your store need a facelift? We've got 10 more great apps to enhance your store design
With Discounts, Everyone Gets a Good Deal
People love a discount, and many of us struggle to say no when something seems cheaper than it should be. But it's not just the customers who benefit from discount promotions. Creating a dedicated discount strategy will attract new shoppers, keep existing customers coming back, and boost your conversions and sales.
Using a discount app, you'll be able to streamline the process and keep the sales rolling without sacrificing much of your valuable time. There are a wide variety of discount apps available for Shopify stores. To find the best one for your store, consider the type and number of discounts you need, as well as your budget, business goals, and tech knowledge.
» Increase your bottom line even further with these sales-boosting apps
KeepShoppers Methodology
At KeepShoppers, we aim to examine the range of options that work for different users, recognizing that each company has different needs and use cases. We make our recommendations based on a specific set of criteria, including:
Ease of Use:

This includes developer friendliness, how easy the setup was, and the quality and timeliness of customer support.

Features:

We factored in the range of features available and the extent of their usefulness in driving conversions and sales.

Pricing:

We considered whether there were free plans, features, and add-ons available. For paid plans, we assessed if the monthly fee was worth it.

Customer Reviews:

For a more holistic and well-rounded evaluation, we reviewed how store owners in different countries and different sectors rated the app.
We also considered the time and resources required to make the best use of the app—more feature-rich solutions are usually more complex and require a greater time investment to learn. All of these traits were aggregated into the KeepShoppers Score you can see in each app description.