Shopify Discount Apps: How to Revolutionize Your Online Store in 2024

By

Staff Writer

Edited by

Nevena Radulović
Updated November 16, 2023.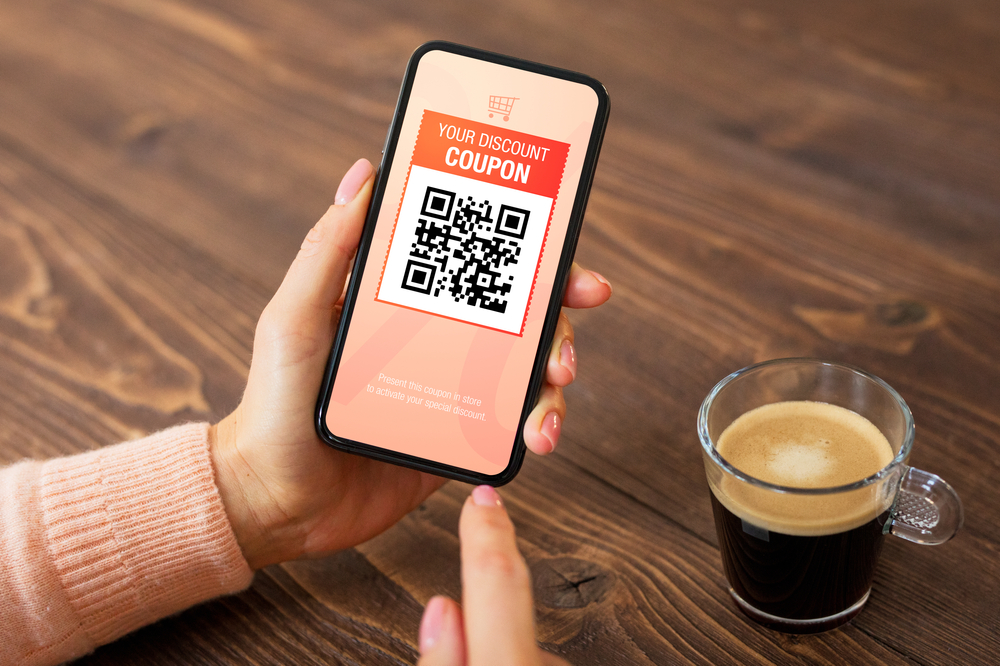 Like most shoppers, many e-commerce buyers love a good deal. If you own an e-commerce store, offering discounts to secure a sale is a tested tactic to appeal to the 83% of consumers who use discounts when shopping online.
However, with so many strategies available, including on-site discounts, couponing websites, email signup forms, and abandoned cart emails, choosing the right way for your store to offer discounts to customers can be difficult. If you're a Shopify merchant, using a Shopify discount app may be the perfect solution for delivering the right discount at the right time to increase your sales.
What Are Shopify Discount Apps?
Shopify discount apps integrate with your e-commerce store and allow you to offer various discounts to your customers, helping you maximize sales, provide customer support, and build customer loyalty.
Example:
Let's say you want to increase your Shopify store's average order value (AOV). To do so, you can use a discount app to offer a 10% discount to any customer who spends more than $75 in your store and 20% off for anyone who spends over $125. This form of tiered discount will reward your customers for spending more, urging them to place bigger orders.
Discount apps offer a variety of sales options, including bulk pricing, percentage and dollar-off coupons, product bundling, fixed value, BOGO, free shipping, and tiered pricing discounts.
When deciding between the different types of discount apps for your store, it's important to recognize what types of discounts work within your margins and how you plan to use them.
» Easily create your Shopify customer reward system in a few steps
Why Are Discounts Important for Your Online Store?
Attracting new customers

When shoppers first discover your brand, you need to establish a level of trust to convince them to purchase your products. Offering

welcome email

discounts to new subscribers or providing on-site discounts to shoppers are common customer acquisition strategies to help you achieve this goal.

Encouraging repeat purchases

Discounts can be an excellent way to generate repeat purchases and build customer loyalty. Incentivizing customers through order confirmation and post-purchase emails along with suggested product upsells, can encourage your shoppers to grab that add-on or complementary item, increasing your customer retention.

Clearing out excess inventory

Excess inventory can take up valuable warehouse space and drain cash flow. Offering discounts on these extra items can help you

clear out your obsolete inventory

and provide extra cash to grow your business. Take, for instance, excess post-holiday inventory—offering your shoppers discounts on these items as part of your yearly clearance sale can boost your bottom line.
3 Shopify Discount Apps to Optimize Your Online Store
When choosing the right Shopify app to offer discounts in your e-commerce store, you need to understand the types of discounts and features it offers and how they can complement your business.
Here are three discount apps for Shopify that can help you increase sales and run your store more efficiently.
Order to Discount is a Shopify discount app that provides customers with personalized discounts or vouchers for refunds, creating a first-class shopper experience to improve your store's customer satisfaction. With this app, you can easily generate discounts as part of your complaint management process, auto-generate various discounts from defined rules, and email them to customers.
Key Features:
Create personalized offers from any order

Choose from various types of discounts

Easily create and

adjust email templates


Plans and Pricing:
While there is a free trial, there is no free plan. However, the paid plan is very affordable, with no discount limitations.
Use Case:
With Order to Discount, you can automatically send personalized discounts to customers who made a customer service complaint based on predefined rules. This type of customer care can help increase customer loyalty and directly influence repeat purchases in your store.
» Read our full Order to Discount review for more details
Bulk Discounts Now is a discount app that allows your brand to create bulk pricing and display the information on the checkout page. Seeing the savings, your customers can be encouraged to buy in bulk, helping increase average order value. The display tables are easily customizable with no code requirements.
Key Features:
Create percentage and fixed-amount discounts

Create tiered volume discounts

Apply discounts on specific products and variants

Compatible with Shopify's Currency Converter
Plans and Pricing:
While there is a free plan, its functionality is very limited. There are three paid plans to choose from based on your Shopify subscription level. You can also test the app for free for 14 days.
Use Case:
Using Bulk Discounts Now to increase customer AOV by encouraging volume-based purchasing in your store is a smart option in various situations—for example, when you're selling disposable products or want to reduce excess inventory.
Whether on a POS or e-commerce site, USO: Discount & Promotions is a discount app that allows Shopify stores to mix and match discounts to create a customized discount strategy for increasing sales. Whether with product bundles, BOGO, upsells, or volume discounts, stores can easily test nine different offer types to see what converts shoppers and increases revenue.
Key Features:
Combine multiple sales into a single discount

Create custom badges, popups, and banners

Boost revenue with

post-purchase upsells
Plans and Pricing:
The app has a free trial and is free for development stores. There is one premium plan available at a relatively affordable price.
Use Case:
USO: Discount & Promotions is great for businesses that want to test incentives across different segments of customers. The app allows you to suggest discounts on the order confirmation page to encourage repeat purchases, provide free gifts for customers who spend over a specific amount, and offer BOGO to in-progress shoppers—all designed to increase AOV and generate repeat orders.
Which Is the Best Discount App?
When choosing the best discount app for your Shopify store, it's essential to consider which aspects of the app matter the most to your customers and business goals.
Customer service is a major factor in building customer loyalty, so you should consider a discount app with a customer service component. If the ability to send emails from the discount app is important to you, look for an app that allows for it. Finally, make sure the app you choose provides flexibility and offers multiple types of discounts that appeal to different customer needs.
Taking these factors into consideration, Egnition's Order to Discount app stands above the rest as the best Shopify discount app to help you increase sales, AOV, and customer loyalty.
» Optimize your Shopify store's management with Egnition's apps
Revolutionize Your Online Store With Shopify Discount Apps
Businesses rely on discounts and offers to drive first-time and repeat sales, increase average order value, unload excess inventory, and keep customers satisfied. When used effectively, your discount strategy can boost your e-commerce store's bottom line, giving you an edge over your competitors.
If you're searching for a Shopify discount app to help you increase sales and AOV, as well as provide exceptional service to your customers, be sure to try out the Order to Discount app and reap its benefits for your store.
» Use Order to Discount to boost your customer retention