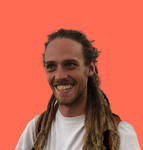 Rob Elgar
Expertise
SEO, Content Planning, E-Commerce, Blogging, Content Writing
Education
BSc in Environmental Management from Cape Peninsula University of Technology
Experience
Rob Elgar has years of experience researching, planning, and creating engaging blogs and SEO-based content for various niches. Studying Environmental Management inspired Rob to begin his content writing career by writing about sustainability and has since driven him to take on content marketing as a full-time career.
Quote From Rob Elgar
"If you won't read what you write, then no one else will. Satisfy yourself first, and the rest will follow."
About KeepShoppers' Editorial Process
At KeepShoppers, our teams of expert writers and editors are committed to providing practical information to accelerate your e-commerce business. We fact-check our content to ensure relevance and accuracy. We only source content from reputable sites and research institutions. Our content is rigorously reviewed before publication and upon considerable updates.