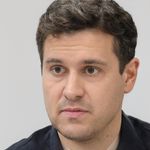 Steven Grrat
Expertise
E-Commerce, Web Design, Graphic Design, Digital Marketing, SEO
Education
Bachelor of Science in Interactive Media from the University of Delaware
Highlights
Redesigned a major corporate website, increasing traffic by 20%.

Grew a startup's lead generation by 25% through content marketing.

Social media campaigns delivered a 30% increase in brand awareness.
Experience
Steven has worked with various clients across different industries, from startups to established firms, helping them develop comprehensive content marketing strategies that drive results. He creates a wide range of content, specializing in web copy, e-books, blog posts, and thought leadership articles. To continue his professional development, Steve is committed to staying up to date with the latest trends in marketing, SEO, and design.
Quote From Steven Grrat
"The only way to do great work is to love what you do." – Steve Jobs
About KeepShoppers' Editorial Process
At KeepShoppers, our teams of expert writers and editors are committed to providing practical information to accelerate your e-commerce business. We fact-check our content to ensure relevance and accuracy. We only source content from reputable sites and research institutions. Our content is rigorously reviewed before publication and upon considerable updates.