Judge.me Reviews for Shopify (2023): Pricing, Integrations & Support

By

Brody Hall

Reviewed by

Davor Štefanović
Updated May 26, 2023.
Our team tests eCommerce apps and publishes reviews that are unbiased and not influenced by payments we receive from some of the app developers.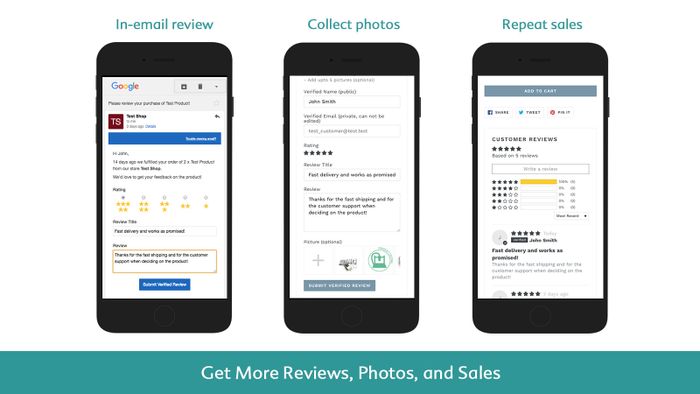 Social media has become a part of daily life and as a business owner, if you're not connected in at least some way, you risk getting left behind. Social proofing is the psychological phenomenon where people are more likely to make a purchase if they see that others have done so already but to make it work effectively, it's essential to have a good social proofing app.
Judge.me Product Reviews is one of the best social proof apps on the market and allows e-commerce store owners to manage, display, and collect product reviews. This includes social proofing, Google Shopping, in-email review forms, product groups, rich snippets, reviews page, and a whole lot more.
With Judge.me, you can easily import your existing reviews, send review request emails to customers, and even share your reviews on social media. It also has features like review reminders, review comment management, and review analytics to help you make the most of your customer feedback.
What Is Judge.me?




Judge.me is designed specifically for e-commerce businesses on platforms like Shopify, BigCommerce, Woocommerce, Squarespace, and PrestaShop. It offers a variety of features to help online store owners collect and showcase customer reviews, including the ability to request reviews from customers via email, offer incentives like coupons, and display reviews with photos and videos.
With its focus on review management and social proof, Judge.me is a valuable tool for e-commerce businesses looking to build trust with potential customers and improve their online reputation.
What Is Judge.me Best Used for?
Pros
Unlimited review requests

Incentivize customers with coupons

Free plan available

Customizable review requests

Automated review request emails

Customizable review widgets and display options

SEO-friendly reviews and rich snippets
Cons
Free plan includes branding
Judge.me is best for e-commerce brands looking to gather, manage, and display customer reviews to boost brand credibility and target audience trust. It's also a great pick for new stores that require a free review request app.
The app is particularly useful for Shopify store owners who want to leverage user-generated content to drive sales and build customer trust. With features like photo and video reviews, customizable review requests, and the ability to offer incentives to customers, Judge.me helps businesses increase their social proof and attract more potential customers.
» Increase conversions by combining social proof and store design together
Judge.me Pricing
Judge.me has a free plan that includes basic features such as unlimited review requests, the ability to collect and display photo and video reviews, create a carousel of reviews, and add reviews to rich snippets. Their paid plan costs $15/month and includes additional features such as integration with Google Shopping and full customization options for review request emails and forms.
This app offers users two pricing options:
Free Plan:

The free plan offers users unlimited product review requests.

$15 per Month:

This plan offers users all the features from the Free Plan plus extra ones.
Judge.me Integrations
Judge.me integrates with a variety of platforms, including Shopify, WooCommerce, BigCommerce, and PrestaShop. It also has an open API that allows for custom integrations with other e-commerce platforms. The app offers integrations with many applications, but let's have a look at the major ones:
Judge.me Features
Judge.me offers a variety of features to help online stores collect and display customer reviews, including the ability to send review requests automatically, request reviews with coupons or rewards, and display reviews with photos or videos.
Collect Reviews Automatically

Schedule unlimited email review requests with photo and video and in-email review forms. Curate, reply, pin, and share reviews from the reviews dashboard.

Customizable Widgets

Customize and display reviews, star ratings, trust badges, carousel, and Q&A. Add custom questions and synchronize reviews across products and stores.

Multi-channel Sharing

Share reviews on Facebook, Instagram, Twitter, rich snippets, and Google Shopping. Engage your reviewers with coupons and email marketing integrations.

Text and Visual Reviews

Product reviews with video, photo, and text, as well as automatic reminders.

Review Importation

Unlimited review import requests and orders.

Dedicated Review Page

Judge.me offers users a single page dedicated to reviews.

Social Media Share

You can share your product reviews on various social media platforms such as Tumblr, Pinterest, Twitter, and Facebook.

Instantly Loaded Reviews

Judge.me offers instantly loaded reviews (Shopify meta fields) to boost page speed.

Google Shopping

You can add product reviews in Google shopping using Judge.me.

Incentivize

The app allows you to incentivize review requests with coupons.
Judge.me Usability
It is extremely easy to use and can be integrated with almost every other app that you use to run your e-commerce store seamlessly. This makes the app very easy to integrate into your business processes.
In addition, the app offers a range of customization options to help store owners tailor their review requests to their specific brand and audience. This includes the ability to customize the look and feel of review request emails, as well as the ability to target specific customer segments with personalized review requests.
Judge.me Support
Judge.me has an entire knowledge base page dedicated to answering usual queries from customers. They provide support through various channels, including email, live chat, and an extensive knowledge base. They also offer personalized support for both their plans, with support agents ready to reply within minutes to an email and in seconds in the chat.
Additionally, if you can't find what you're looking for there, you can send them an email directly at [email protected].
Boost Your Sales With Judge.me Product Reviews
This is a great app that allows e-commerce businesses to collect, manage, and share customer reviews about their products. Its integration feature allows users to connect to so many other applications for a smooth experience. With its affordable pricing plans and exceptional customer support, Judge.me is an excellent choice for any Shopify store looking to enhance its online presence and build trust with customers through authentic reviews.
» For more info on how to boost sales, check out our list of apps here