FavSEO Review: Most Cost-Effective SEO App for 2024?

By

Kelli Harris

Edited by

Joel Taylor
Updated November 17, 2023.
Our team tests eCommerce apps and publishes reviews that are unbiased and not influenced by payments we receive from some of the app developers.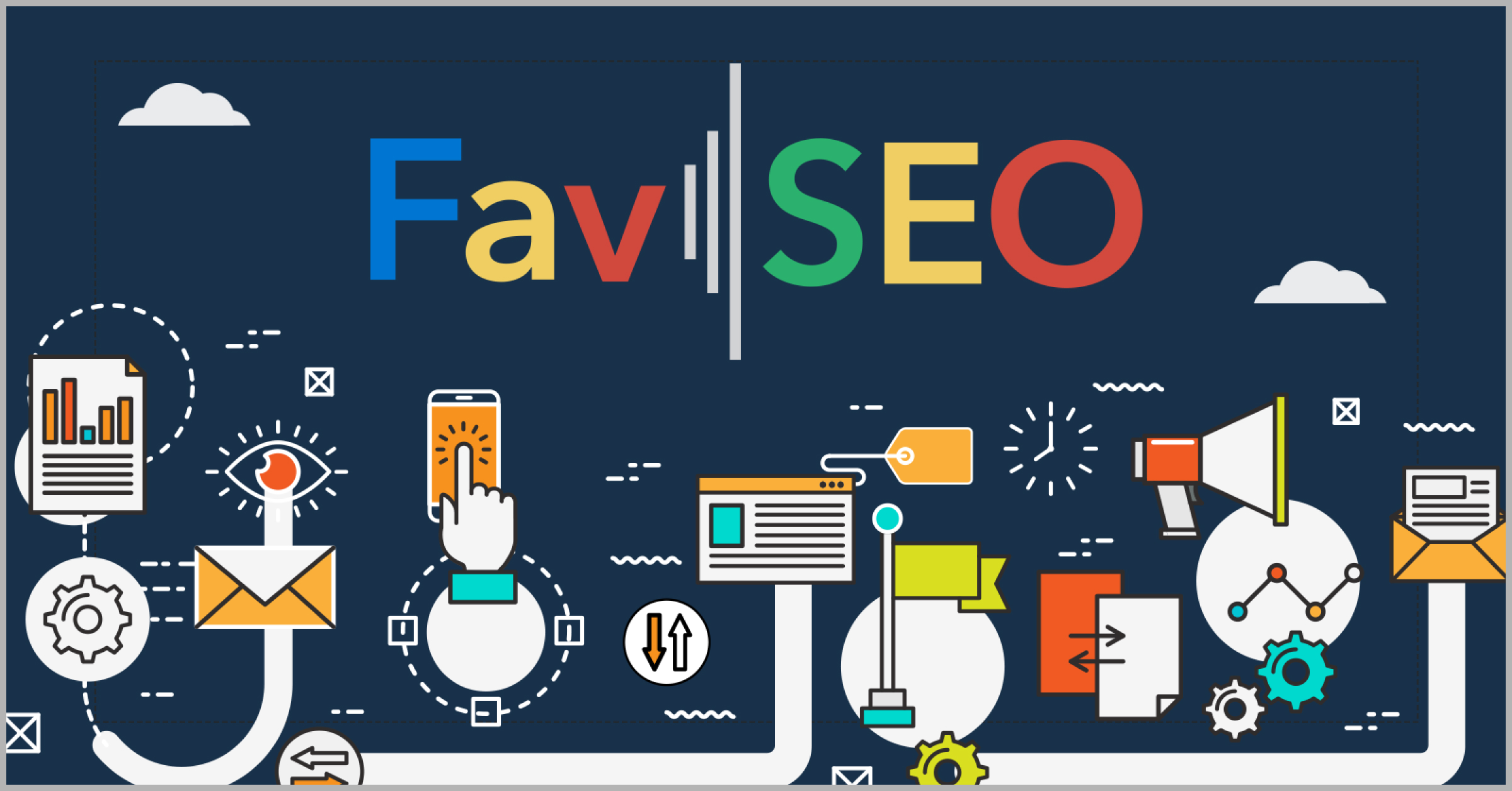 As eCommerce continues to boom, search engine optimization (SEO) has become more important than ever for online businesses. Gaining visibility and ranking well on Google is a fundamental goal of all online businesses as potential customers will identify you as a leader in your industry, often solely by your positioning on search engines. Thus, it's crucial to implement an effective SEO strategy which nowadays is made a lot easier by the large number of SEO apps available to help your business succeed.
FavSEO is an expert at maximizing your visibility on the internet and helping you generate a high volume of organic traffic. The app provides a comprehensive service that can rank your website on relevant keywords and substantially improve your website's number of high-quality visits by adding JSON-LD structured data to product pages which boosts search engine visibility and rankings.
Pros
User-friendly interface

Customizable

SEO optimization tools

Free plan available

Excellent customer support
Cons
May not work for all stores depending on size & complexity

Potential conflict with other apps
What Is FavSEO Best For?
FavSEO is best for adding JSON-LD structured data to product pages on Shopify stores. This structured data helps search engines such as Google to better understand the content on your product pages and improves the visibility and ranking of your store in search engine results. After connecting to Google Webmaster Tools, store owners can discover new keyword opportunities, submit the sitemap, and track the ranking of keywords in Google. It also enables store owners to edit, analyze, and optimize the titles and meta descriptions of all the products, categories, and pages quickly and easily.
» For more help with Shopify store design, check out our list of best apps here
Overview of Features
FavSEO is a great app for eCommerce businesses looking to automate their SEO processes and save on costs. It constantly works in the background by automatically updating structured data when product information changes for maximum SEO potential. Some other features of the app include:
Fav editor
Easily update all titles, meta descriptions, and other important information using the Fav editor with no prior coding experience required. Being able to edit these with ease is important as Google uses meta descriptions (for example) to help understand the content of a web page and determine how it should be ranked in search results. A well-written meta description can have a big impact on improving click-through rates and reducing bounce rates.
SEO audit
Using the SEO audit tool, you can quickly review and optimize the products that lack good SEO. The app works in the background and continuously checks for important SEO factors such as:
Title tags and meta descriptions: Checks that every page on your store has a unique and descriptive title tag and meta description.

Page speed: Checks the load times of your pages and identifies any speed-related issues that may be affecting your SEO.

Broken links: Scans your store for broken links and provides recommendations on how to fix them.

Image optimization: Checks that your images are properly optimized with alt tags and file names.

Mobile-friendliness: Checks that your store is mobile-friendly and provides recommendations on how to improve the mobile experience for users.
SEO scorecard
With the SEO scorecard, you can analyze your website's overall SEO performance, which is very useful in pinpointing areas that need improvement. It checks for the quality of your site structure, content, metadata and backlinks and provides a detailed report of your store's SEO performance with an overall score assigned. This is particularly useful as it is a quick way to get an idea of how well your store is ranking on search engines such as Google.
Bulk editor
Bulk edit title tags and add your brand name or other important phrases/keywords to all title tags of your products, categories, or pages.
» Once you are ranking high on Google, make sure to convert your leads with the best Shopify CRO apps
Plans & Pricing
FavSEO offers two pricing plans below depending on your business goals and needs:
Integrations
FavSEO integrates seamlessly with two key third-party apps to help optimize your Shopify store's SEO performance. The app is also designed to work effortlessly with Shopify and is compatible with most themes and other Shopify apps you may have installed on your store such as Loox and Pagefly.
Webmaster tools

Google Analytics
Usability
One of the main benefits of FavSEO is its ease of use. It is designed to be user-friendly, even for those with little to no experience with SEO. The app's installation process is simple and straightforward, and once installed, it automatically adds structured data to your product pages without any additional configuration. The app's interface is intuitive and easy to navigate, with clear instructions and helpful tooltips to guide you through the process of customizing your structured data.
Support
To maximize user satisfaction, FavSEO provides comprehensive support options, including:
Email support: Contact Activant (developer) directly through the app's listing on the Shopify app store for 24/7 email support

Online documentation: Comprehensive online documentation that provides step-by-step instructions for installation, setup, customization and also includes frequently asked questions and troubleshooting tips.

Live chat support: Live chat support through Activant's website for immediate assistance from a customer service rep.

Community forum: Active community forum where users can share their experiences and ask questions.
Is FavSEO Our Favorite SEO App?
FavSEO has supported more than 150 clients attain top rankings on Google and boasts a 5-star rating on the Shopify app store. Their 24/7 customer support, coupled with their commitment and passion for bringing you excellent results, makes it a solid option, especially for eCommerce start ups or small business on a tighter budget. We think it is definitely one of the best options to consider if you're a Shopify store owner looking for a cost-effective way of increasing organic traffic. To learn more about FavSEO, visit their website or download the app from the Shopify app store.