Top 10 Best Product Reviews Apps for Shopify in 2023

By

Brody Hall

Reviewed by

Michelle Meyer

Fact-check by

Romi Hector
Updated May 25, 2023.
Our team independently researches and recommends the best products and services. We publish reviews that are unbiased and not influenced by payments we may receive from advertising partners.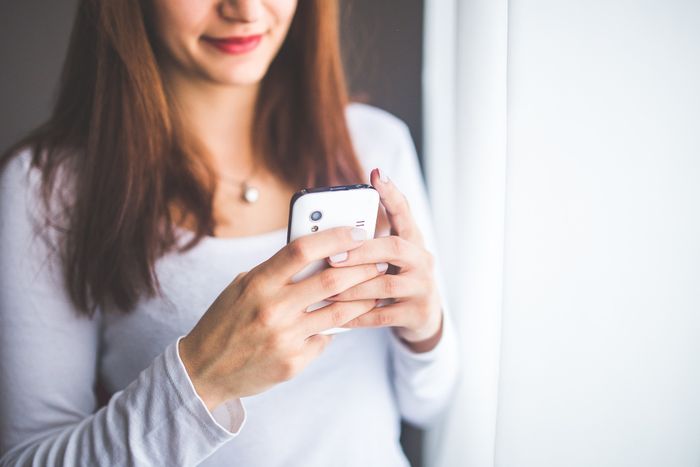 Without genuine feedback from fellow customers, many of your visitors are likely to remain apprehensive about doing business with you—about 62% to be more accurate. Thankfully, there's a simple way to fix this: add product reviews to your Shopify store.
Don't worry about manually adding or managing product reviews. By using a product review Shopify app, you can easily streamline any relevant workflows, enhance your store design, and automate many administrative tasks like collecting product reviews. Admittedly, there are many product review apps available for Shopify and it can be a lot to take in at first, but we've compiled a list of the best apps to get you started.
Our Top Picks for the Best Product Review Shopify Apps
KeepShoppers Score: 9.8
Key Features
Integrate both photo and video reviews

Various customizable display widgets

Automated reward discounts

Official Google Reviews Partner
Loox is a social proof solution for Shopify that lets you collect and display photo and video product reviews through different widgets, including Grid, List, Carousel, Popup, and Sidebar. With the app's one-click automation function, you can collect reviews and allocate reward discounts for referrals—all on autopilot.
Why We Liked It
Loox is a one-stop shop if you want to incorporate product reviews into your store. From automatically collecting reviews through scheduled review requests to incentivizing your customers with discounts for submitting reviews and referring products to friends, this app has you covered. Plus, all the display widgets are highly customizable, so they seamlessly fit in with your brand. Finally, as a Google Reviews Partner, Loox can even help you increase conversions via Google Shopping Ads and rich snippets.
» Delve deeper for more features in our full Loox review
KeepShoppers Score: 9.7
Key Features
Automatically collect product reviews

Customizable review page

Bulk import reviews via CSV
Product Review with Photo Pro not only facilitates the creation of visually stunning product reviews but also sends out automatic emails reminding your customers to leave feedback about their experience with your brand. The app provides an easy-to-use interface that lets you import reviews, add images, and customize colors and text.
Why We Liked It
Product Review with Photo Pro is part of Enorm's Shopify app arsenal aimed at visually optimizing online stores. Used together, you can easily create an engaging store design. However, this app also stands solidly on its own. You can streamline your workflow by bulk-importing product reviews and images. The app is also flexible and lets you customize how and where to display your photo product images, whether it's a dedicated review page or a homepage slider.
» Make sure to edit your product photos before uploading them to your store
KeepShoppers Score: 9.7
Key Features
Schedule automatic review request emails

Share reviews on multiple social media platforms

Available in 37 languages
Judge.me is the perfect way to dynamically collect and display customer reviews and star ratings on your Shopify store. Its straightforward interface makes it easy to customize reviews and widgets, share them on your social media channels, and even sync them across different stores.
Why We Liked It
While Judge.me has many innovative functions, we liked its multilingual support best. E-commerce allows you to reach a global audience, so it's vital not to alienate any customer segment just based on language. By translating your content and reviews, you can improve customer engagement and ultimately increase sales.
» Discover more in our full Judge.me review
KeepShoppers Score: 9.6
Key Features
In-store push notifications

Track relevant statistics with Fomo Analytics

Integrates with 100+ third-party apps
Fomo Social Proof and Web Push gives you the perfect tools to incite the fear of missing out in your customers. Not only can you showcase product reviews, but you can display the number of live visitors, low-stock alerts, recent sales, and more to leverage a scarcity mindset.
Why We Liked It
Fomo takes social proof to a new level. By giving you over 100 integration opportunities, you can effortlessly create a unique push strategy to add urgency to your customers' buying journeys. Combining product reviews with cart counters and live sales and stock-level data can help you encourage your customers to buy more.
KeepShoppers Score: 9.5
Key Features
Import reviews from multiple sources

Customizable widget designs

Automate review requests and rewards

Showcase reviews in Google Search and Google Shopping
Fera Product Reviews makes it easy to collect photo and video product reviews, both by automating review request emails and importing reviews from platforms like Amazon, Etsy, Facebook, and Google. You maintain complete control over your reviews by modifying any design element to suit your store's look and feel.
Why We Liked It
Fera understands that product reviews serve a dual purpose: getting credibility among customers and improving your SEO. So, the app ensures that relevant ratings of your products also appear in Google search results, making customers more likely to click on them. Plus, Fera helps to make your product review content SEO-friendly, increasing your search results rankings.
» Get the whole scoop in our full Fera review
KeepShoppers Score: 9.4
Key Features
Display relevant reviews based on customer behavior

Collect reviews from multiple sources

Share reviews on social media platforms

Various customizable review layouts
Ali Reviews turns run-of-the-mill text-based reviews into eye-catching photo reviews. Choose from multiple review layouts, edit any or all of the design elements, and respond directly to reviews. You can easily share your reviews on different social media channels. Plus, your reviews are fully responsive to all screen sizes.
Why We Liked It
While Ali Reviews is excellent at helping you publish and share product reviews, its true strength is giving you more avenues to collect reviews from in the first place. Apart from the standard email source, you can also use SMS, AliExpress review importer, QR codes, social media, Amazon, DSers, and Ali Orders.
KeepShoppers Score: 9.4
Key Features
Shoppable image galleries

Collect reviews from different sources

Track and analyze relevant metrics, including competitors
Reviews.io allows you to collect product reviews from emails, SMS, surveys, videos, locally, and in-store. By using its dashboard to track important metrics, you can deep dive into customer attributes, measure your SEO and conversions, and see how you're performing compared to your competitors.
Why We Liked It
Reviews.io knows that managing product reviews can become overwhelming. That's why we love their unique Reputation Manager. By taking control of your online presence, you can solidify your brand identity and get a competitive advantage. The Reputation Manager lets you monitor all the product reviews from different sites on one interface. You can even determine how many of your total review requests should be allocated to each platform, making it a breeze to divide your resources and keep a constant rating on each site.
» Find more information in our full Reviews.io review
KeepShoppers Score: 9.3
Key Features
AI-powered reviews widgets

Smart Filters display relevant product reviews

Official Google and Facebook partners
Yotpo Product Reviews & UGC lets you showcase reviews, photos, videos, and Q&As at essential points on your store including the homepage, category pages, and product pages. on your website. Use the analytics dashboard to make data-driven decisions, while driving more traffic from your social media pages by taking advantage of Yotpo's partnership with Google and Facebook.
Why We Liked It
Even though Yotpo has advanced functionalities, we just love that it still stays easy to use. This is mostly thanks to its AI capabilities and clear-cut backend. App functions are presented logically, making onboarding easy, while AI can automate many processes for you, including monitoring new product reviews.
» Peruse our full Yotpo review to get all the details
KeepShoppers Score: 9.2
Key Features
Customizable on-site display widgets

Automated review request emails

Google integration to improve SEO
Stamped.io gives you all the tools you'll need to display high-impact customer reviews and feedback on your product and category pages. This includes photo and video reviews, Instagram Shoppable Galleries, community Q&A, and checkout reviews. Each of these widgets can be customized to fit your store design. Finally, the app's Google integration and Search Rich Snippet features means you can improve your SEO.
Why We Liked It
We can't get enough of Stamped.io's analytics feature: StampedIQ. This AI-powered functionality not only helps you monitor reviews, but analyzes the reviews and breaks them down into segments and numbers to help you make data-driven decisions and realistically incorporate customer feedback.
» Our full Stamped.io review reveals everything you need to know
KeepShoppers Score: 9.1
Key Features
Customizable templates

Grids and slider formats

Collect reviews and photos with native submission form
Customer Testimonials Showcase makes it easy to include customer feedback and product reviews on your store. Simply choose and customize a format and template, while collecting your reviews via email or a website submission form.
Why We Liked It
Customer Testimonials is excellent if you're just starting out or you're unsure how product reviews are supposed to work. The app is easy to navigate and only focuses on helping you collect and display reviews—no extra frills. Even the widgets are restricted to only two formats or you can just opt for customizing a premade template. Plus, the app has a free plan and its paid versions remain affordable.
» On a budget? Find out how much you should spend on Shopify apps
The Proof Is in the Pudding
Socially proofing your products and services with customer reviews remains one of the best strategies to gain customer trust and boost your sales. But not only that, customer reviews take your happy customers and turn them into your very own marketing army, all at no cost.
But you need to choose the right Shopify app to get you started. Your choice will mostly depend on your specific needs and budget. A comprehensive solution like Loox can tick most, if not all of your boxes, while any of the other apps on our list can suit more specific needs.
KeepShoppers Methodology
We evaluated each app based on multiple factors that would be useful to our readers. This includes the app's user-friendliness, features, ability to integrate with other third-party tools, affordability, customer service quality, customer reviews, and more.
We also considered the amount of time and effort needed to effectively use each app, as more advanced solutions tend to require more time to learn. All of these criteria were taken into account to calculate the KeepShoppers Score for each app, which can be found in their respective descriptions.