Free Shopify Inventory Management Apps: Are They Worth It?

By

Jay Friedmann

Edited by

Nevena Radulović

Fact-check by

Romi Hector
Updated May 1, 2023.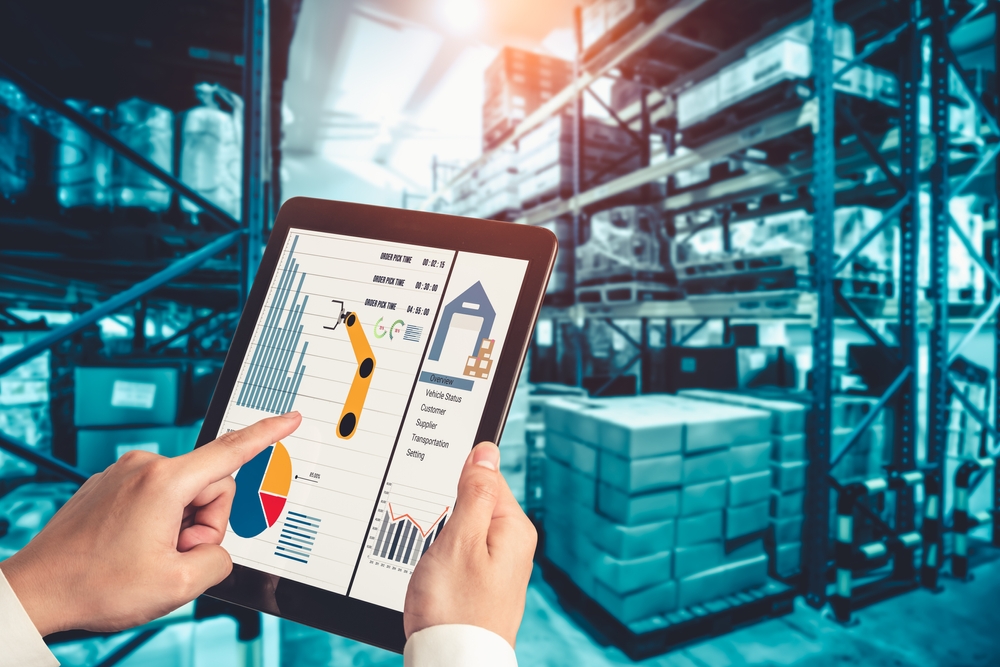 According to financial reports, Shopify generated over $5.6 billion in sales in 2022 alone—and if you're an e-commerce business owner, you can get a slice of that revenue by tweaking your Shopify store.
However, to run a successful Shopify business, you need to rely on automated solutions like inventory management apps to help you stay on top of your stock status. But with over 8,000 apps on Shopify, it can be hard to choose the best Shopify app to manage your inventory. One strategy for narrowing down your choice is considering free vs. paid apps, as those with free plans offer many advantages while saving you money.
What Are Shopify Inventory Management Apps?
Inventory management apps are tools that help you manage your inventory by syncing with your Shopify store and tracking your stock levels in real time. Depending on your needs, you can opt for different types of free Shopify inventory management apps to streamline your operations.
If you have multiple stores, you might want an app that can help you manage inventory across all of them. On the other hand, managing a warehouse may require an app that can help you track stock levels in different locations. Finally, you might want an app that can help you manage pricing and orders for your customers if you sell wholesale.
Pros of Using Free Inventory Management Apps
Cost-effective:

Free inventory management apps are great if you have a small business with a tight budget, as they can help manage your inventory without

spending money on apps

.

Easy to use:

Most free inventory management apps are user-friendly and easy to set up with no special training or technical expertise.

Useful features:

While they don't have all the advanced features that paid apps do, most free inventory management apps provide essential functions like stock level tracking, reordering alerts, and low stock notifications.

Integration:

These apps integrate seamlessly with Shopify, allowing you to manage your inventory and sales from one platform.

Real-time inventory tracking:

Free inventory management apps provide real-time tracking to help your business stay on top of stock levels at any moment.
Cons of Using Free Inventory Management Apps
Limited functionality:

Free inventory management apps generally have fewer features than paid apps, so you may not be able to integrate them with other software or get advanced analytics and forecasting.

Limited support:

Many free apps don't offer the same level of support as paid software, which can be frustrating if you run into technical issues or need help troubleshooting.

Security risks:

Not all free inventory management apps provide the same level of security as paid apps, which can be an issue if your business handles sensitive customer data.

Limited customization:

A Shopify inventory management app doesn't have the same level of customization as a custom inventory management software.
» Discover the best apps to sync your inventory across stores
Why Effective Inventory Management Matters for Your Online Store
Improved Cash Flow

Inventory management gives you an accurate,




up-to-date picture of your current cash flow. Having clear insight into how much cash is tied up in stock and how quickly your stock moves can help you improve your business's finances.

Avoiding Overstocking & Understocking

Overstocking can lead to

obsolete inventory

, increased storage costs, and lost sales due to slow-moving items. On the other hand, understocking can lead to stockouts,

lost sales

, lower customer satisfaction, and more rush orders. Effective inventory management can help you find the right balance and have enough inventory to meet demand while

preventing obsolete inventory

.

Enhancing Customer Satisfaction

By tracking sales trends and monitoring stock levels, you can identify which products are in high customer demand and make sure they're always in stock. Inventory management software can generate reports to help you make informed decisions about what products to order and in what quantities, boosting customer experience in your store.

Streamlining Operations

Automating inventory-related tasks helps online stores streamline operations. You can automate tasks like reordering, receiving, and tracking inventory levels to save time and reduce the risk of errors. This can improve your efficiency and reduce labor costs.
» Effective inventory management requires good inventory accounting
3 Best Free Shopify Inventory Management Apps
Key Features
By making it incredibly easy to manage your unavailable products, this is one of the best Shopify inventory management apps that can be invaluable for your entire inventory management process. Relying on the app's essential features for handling out-of-stock items that are available even with the free plan, you can easily improve customer satisfaction in your store while saving money.
Plans & Pricing
While the app's core features are available for free, it offers paid plans for more advanced functionalities.
Use Case
Let's say you offer pre-ordered products that aren't yet available. Out-of-Stock Police will hide these products in your store until they're ready to ship, allowing you to meet customer expectations on time and avoid overselling.
» Read our full Out-of-Stock Police review for more details
Key Features
Create custom sorting rules

Feature products at the top of collections

Organize and arrange products with tags

Mix and match sorting rules
This online merchandising app automatically sorts and organizes products in collections, saving you time on manually sorting items on your Shopify store. You can organize products with precise sorting rules to improve your sales while reducing the amount of effort you put in, even with the app's free version.
Plans & Pricing
Apart from the free plan that's suitable for smaller businesses, the app's paid options with additional features come at budget-friendly rates.
Use Case
You can use Bestseller's reSort to sort your products based on popularity so that your best-selling products are prominently displayed and easy to find. This makes it easy for your customers to find what they're looking for and complete their purchase, helping you increase sales.
» Read our comprehensive Bestsellers reSort review to find out more
Key Features
Inventory reports, forecasting, tracking, and optimization

Sales performance, financial, and net profit

Export reports and data to Google Sheets

Schedule automated reports
Allowing you to generate reports and manage your inventory, track stock levels, control stock, and predict inventory levels on its free plan, this app is a great choice for getting a handle on multiple aspects of your stock.
Plans & Pricing
In addition to the free plan that offers essential features, paid plans are available to get extra functionalities.
Use Case
You can use this app to generate reports on sales data—for example, which products are selling the most, which customers are buying the most, and which channels drive the most sales. This can help you make better decisions about your inventory management, marketing, and sales strategies.
Which Is the Best Free Inventory Management App?
Overall, Egnition's Out-of-Stock Police and Bestsellers reSort are flexible, scalable tools that can help you easily optimize your inventory and sales. However, at the end of the day, the best free inventory app is the one with features that can adapt to your business needs.
To choose your ideal free inventory management app on Shopify more easily, here's what to keep an eye out for:
Features and functionality:

The app should offer a comprehensive set of features to help you manage your inventory effectively, including inventory tracking, order management, purchase order management, or reporting and analytics.

Integration capabilities:

The app should be able to integrate with your existing systems, like your accounting software or shipping and fulfillment software. This can help streamline operations and reduce the risk of errors.

Cost and scalability:

The app should be affordable and scalable to meet your business needs as you grow. Consider the cost of the app once you outgrow the free plan plus any additional fees and the level of customer support it offers.
While you can get a lot of value out of free inventory management apps, most apps also offer upgraded versions with even more features and benefits.
» Explore the best apps for managing inventory in multiple stores
Final Verdict: Are Free Shopify Inventory Management Apps Worth It?
While free apps have their downsides, like limited features or customization options, you should consider your business needs before nixing them. You may be able to fully optimize your business with just the features available on free inventory management apps.
So, are they worth it? Yes—for most businesses, the advantages outweigh the disadvantages, and good free inventory management tools can help you pull ahead of the competition.