8 Best Shopify Apps for Inventory Sync to Improve Your Decision-Making in 2024

By

Adeel Qayum

Edited by

Nevena Radulović
Updated November 17, 2023.
Our team independently researches and recommends the best products and services. We publish reviews that are unbiased and not influenced by payments we may receive from advertising partners.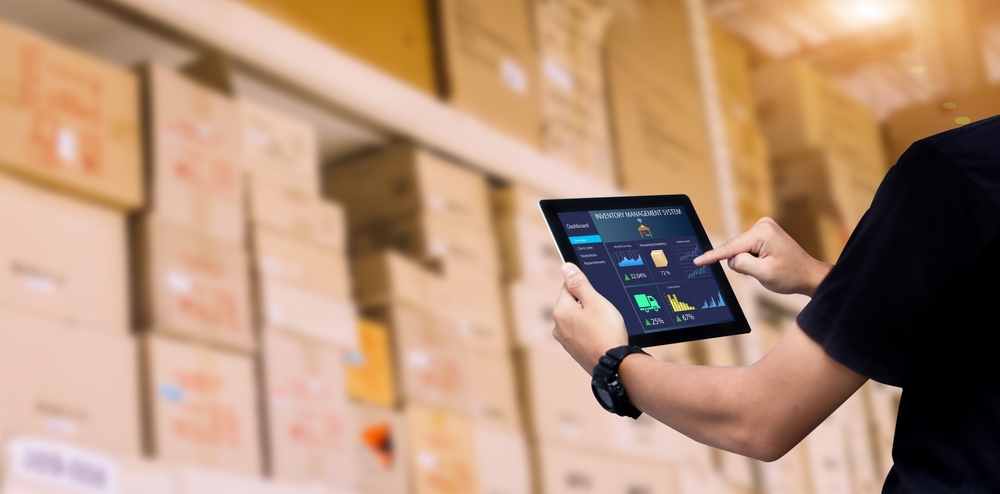 Inventory management is a critical part of any business that makes or sells goods. This is especially true for e-commerce businesses, where there's a separation between the point of sale and the inventory management process. Because there are often a lot of moving parts, inventory sync apps can be an important tool to facilitate your decision-making.
While many apps claim to help you sync your inventory, not all of them are worthwhile. But don't worry—we've done the legwork for you and gathered only the best Shopify inventory management apps for 2023.
A Quick Look at the 8 Best Shopify Apps for Inventory Sync
KeepShoppers Score: 9.9
Key Features
Automatic updates with every order, refund, restock, or cancellation

Synchronize inventory levels and product fields across locations

Complete multi-location support
Multi-Store Sync Power is an all-in-one app for synchronizing inventory across multiple stores. Its streamlined, automated synchronization can easily boost your efficiency by ensuring your inventory is the same in every store. The app makes managing multi-store inventory a breeze by automatically updating store inventory when there's a new order, cancellation, restock, or refund.
Why We Liked It
Multi-Store Sync Power impressed us with its user-friendly approach to streamlining inventory management. With features like automatic product field updates for product descriptions and titles and collection synchronization between stores, using this app is a no-brainer for all kinds of merchants.
» Read our full Multi-Store Sync Power review for more details
KeepShoppers Score: 9.8
Key Features
Sync product variants, pricing, and

images



Display products across multiple stores

Automatically push orders to source stores
A helpful tool for Shopify merchants who have multiple stores, Syncio is an app that allows you to sync products with inventory and update their attributes in a few clicks. The app also lets you auto-sync order information to connected stores, ensuring efficient fulfillment and payout creation.
Why We Liked It
Syncio deserves praise for streamlining order management. Its auto-sync feature saves time syncing your destination store orders to your preferred source stores, allowing you to centrally manage and fulfill them.
» Find the best apps for syncing multiple stores
KeepShoppers Score: 9.6
Key Features
Auto-sync between offline and online channels

Various payment options

Scan and print barcode labels
ConnectPOS is a cloud-based POS solution that syncs data in real time between online and physical stores. You can easily manage orders and check stock availability by product name, barcode, SKU, or ID. As items are sold and restocked, the app's real-time inventory updates make for a smooth omnichannel experience.
Why We Liked It
We mainly like ConnectPOC for two of its features: data centralization and flexible payments. The app's auto-syncing and multiple payment features allow for a seamless omnichannel retail operation. And we also love that the app has an offline mode, allowing merchants to process payments anywhere, anytime.
KeepShoppers Score: 9.4
Key Features
Sync certain product features

Create wholesale orders

Push inventory updates across multiple stores
If you're looking to create and manage wholesale orders, SyncLogic is the app for you. This inventory sync app tool can automatically create orders on your store and invoice the retail shop via Shopify. Plus, it's easy to set up, even for non-techies.
Why We Liked It
We find SyncLogic is a truly standout app for merchants who are exploring the option of wholesaling. With automated inventory management and order creation, the app streamlines store operations and makes Shopify product organization and business management easier.
KeepShoppers Score: 9.5
Key Features
Multi-channel selling

Wholesale and retail options

Unique login for buyers
EasyEcom is a feature-rich inventory sync app that focuses on multi-channel selling. The app makes it easy for merchants to sell across platforms, as well as manage multiple Shopify stores from one place. Additionally, you can become a wholesaler and invite B2B customers to view your product catalog along with tiered pricing.
Why We Liked It
When it comes to multi-channel selling, we think EasyEcom easily surpasses other apps in terms of features and UI. Plus, we liked that it allows merchants to create a unique login for buyers to show them personalized catalogs and custom price lists.
» Discover how multi-channel selling affects your sales tax
KeepShoppers Score: 9.4
Key Features
Real-time inventory sync

Automatic order forwarding

Automatic payment to suppliers
If you're looking to partner with other e-commerce brands, you need an inventory sync app that gives you the ability to synchronize product listings and attributes from your store to theirs. That's where Ampiflow Multi Store Sync shines—the app lets you sync inventory in real time to all your connected storefronts.
Why We Liked It
Not many inventory apps offer a way to sync inventory between partner stores. We like that Ampiflow offers this feature, along with the ability to add complementary products and in-cart recommendations from brand partners.
KeepShoppers Score: 9.3
Key Features
Automatic inventory sync with Clover

Import and export products

Sync/transfer items, barcodes, and more
If you're using Clover for taking orders and accepting customer payments, CloverSync is a highly recommended app for syncing your inventory. This app lets you synchronize your Shopify products with Clover in real time across multiple locations. Apart from inventory, CloverSync can also synchronize or transfer various other details such as barcodes, SKUs, prices, and unit costs.
Why We Liked It
CloverSync makes it easy to synchronize inventory and details across multiple locations, making it a valuable tool for multi-store businesses. We found its automatic SKU creation feature particularly useful, as it saves merchants time and reduces the likelihood of order cancellation due to inventory mismatch.
KeepShoppers Score: 9.2
Key Features
Bundles inventory updates

Purchase order automation

Stock alerts and reports
Inventory Management & Bundles has earned a spot on our list because of its ability to auto-update product bundles and synchronize inventory across multiple channels. With this tool, you can easily update bundles and know when to purchase stock based on lead time and alert thresholds.
Why We Liked It
Inventory Management & Bundles offers everything a merchant needs to stay on top of inventory across multiple sales channels. We especially like the app's detailed inventory logs that track all movement of products, whereas purchase orders help keep an eye on your incoming stock. You can even save price lists to ensure accurate pricing strategies in the future.
KeepShoppers Takeaway: Sync Inventory for Smart Business Decisions
Effective inventory sync can make or break your business. It affects your ability to make good decisions as well as increase traffic and sales while ensuring your customers are satisfied enough to keep coming back for more. That's why it's critical to choose the best Shopify apps, like the inventory sync apps on our list, to streamline the process.
KeepShoppers Methodology
At KeepShoppers, we used specific parameters and criteria to evaluate the Shopify apps for this list. Here's an overview of our methodology:
Ease of Use:

We scored each app based on the level of developer friendliness and how easy the setup is.

Features:

We looked into each app's range of features and the extent of their usefulness.

Customer Support:

We took into account the helpfulness and timeliness of help desk support as well as other available resources like tutorials, guides, FAQs, and more.

Pricing:

We checked whether there are free plans, which features and add-ons are available, and if the monthly fee is worth it.