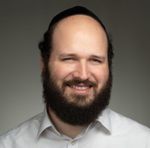 Jay Friedmann
Expertise
E-Commerce, Shopify, Multi-Channel & EDI Software
Highlights
Collaborating with industry leaders and top e-commerce brands
Experience
Jay has a background in Jewish law, having studied for four years and earning top-level certifications. His passion, however, lies in e-commerce, and Jay taught himself Shopify to create his own sheet music website. His areas of expertise include product, order, and website management. In addition, Jay is also well-versed in managing multi-channel and EDI software and has set up a range of software to streamline dropshipping and wholesale processes.
Quote From Jay Friedmann
"Starting out in e-commerce can be daunting, but with the right guidance, it can be a breeze. I hope to use my experience to simplify the process for small businesses and make their journey that much easier."
About KeepShoppers' Editorial Process
At KeepShoppers, our teams of expert writers and editors are committed to providing practical information to accelerate your e-commerce business. We fact-check our content to ensure relevance and accuracy. We only source content from reputable sites and research institutions. Our content is rigorously reviewed before publication and upon considerable updates.
Latest from Jay Friedmann