6 Best Inventory & Product Management Apps for Shopify in 2023

By

Rob Elgar

Reviewed by

Davor Štefanović
Updated May 26, 2023.
Our team independently researches and recommends the best products and services. We publish reviews that are unbiased and not influenced by payments we may receive from advertising partners.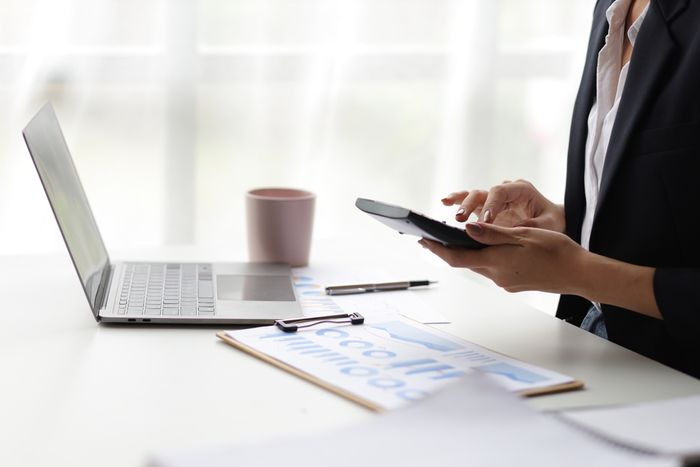 Effectively managing your Shopify collections is important to ensure a high level of customer satisfaction and, by extension, sales.
When your Shopify inventory quantity is depleted for specific items, customers may choose to buy these items from a competitor instead of waiting for you to restock them. Additionally, if your store contains many out-of-stock items, they can become jumbled with available products. This reduces usability and can cause customers to abandon their search out of frustration.
Whether you hide out-of-stock products on Shopify or want to push sold-out products to the bottom of a collection, the following automatic out-of-stock management apps will save you both time and effort.
Our Top Picks for The Best Shopify Inventory Apps
KeepShoppers Score: 9.7
Key Features
Out-of-stock-item placement customization

Automatic Collection Management

Item tagging
Out-of-Stock Police is an inventory management system that automatically manages your products by pushing sold-out items to the bottom of a collection. Instead of hiding out-of-stock products from customers and search engines, the app keeps them visible, thus boosting SEO and keeping your visitors engaged. Furthermore, Out-of-Stock Police allows you to automatically assign or un-assign a tag to sold-out products as well as view an inventory count for enabled collections.
Why We Liked It
Out-of-Stock Police helps e-commerce store owners and entrepreneurs avoid overselling, saves time, and increases customer satisfaction by automating product availability levels. You can even get the app to send you notifications via email, SMS, or Slack, depending on your preferences for various different inventory-related alerts.
Pros
Boosts SEO

Automatically pushes out-of-stock items to the bottom of the list

Low-stock notifications

Outstanding customer service

No impact on store speed
Cons
Cheaper price plans can be limiting
» Read our Out-of-Stock Police review
KeepShoppers Score: 9.5
Key Features
Automatic syncing of stock levels

Item status notifications

Advanced redirect rules
StockyPhi is a Shopify app that helps you automatically hide out-of-stock items without the need for code. The app also automatically makes these items available again when your inventory is updated, creating a better overall user experience. It has a built-in barcode scanner that allows you to scan products in and out of your inventory which helps streamline warehouse operations. With only a single click to install and a URL redirect to avoid dead links, StockyPhi is a simple yet efficient way to neaten up your collections.
Why We Liked It
StockyPhi uses machine learning algorithms to analyze your sales history and make intelligent restocking recommendations. It lets you create and manage purchase orders from within Shopify, so you can easily track your inventory and vendor relationships in one place.
Pros
Automatically hides out-of-stock products

URL redirect reduces dead links and increases usability

Set advanced rules for specific locations, product images, and descriptions

Includes a free plan
Cons
Customers can no longer view products that may be available in the future

Changing settings might require an extra step
KeepShoppers Score: 9.1
Key Features
24h undo window

Supports product tagging

Automatic change scheduling
Wipeout is a simple Shopify collections management app that hides products when they go out-of-stock and brings them back into display automatically once your inventory has been updated. The app gives you the option to manually hide or publish items at any time, reverse or change results if you're unhappy with them, as well as schedule your automatic changes.
Why We Liked It
Wipeout allows you to bulk edit your inventory by updating prices, quantities, tags, and more. You can customize settings such as the threshold for out-of-stock products, the frequency of inventory checks, and the types of products to exclude from the removal process, which makes any bulk inventory-related task an easy process.
Pros
Daily email reports on changes to your store

A free plan is available

No impact on store speed

Excellent customer service
Cons
Hides product details which creates a 404 error

Can hurt the SEO of individual products

The free option can only be used manually
KeepShoppers Score: 9.0
Key Features
Comprehensive solution

Automatic product positioning

Omnichannel support
Extensiv Order Manager (formerly Skubana) is an all-in-one inventory and order management system that unites sales channels, warehouses, and fulfillment operations. It's ideal for high-volume Shopify stores that make use of multiple sales channels and warehouses. Extensiv Order Manager will automatically create and adjust the positions of your products according to sales volume, lead time, and seasonal conditions.
Why We Liked It
Extensiv Order Manager has an intuitive and easy-to-use interface, making it easy to manage your inventory and orders from various omnichannel sources. It also integrates with shipping carriers and fulfillment centers, so you can manage your shipping and fulfillment operations more efficiently.
Pros
Analytics to help improve business decisions

Does not impact website speed

No limitations, which is ideal for large stores
Cons
Only a single, high-cost pricing plan

Multiple (paid) third-party integrations are needed to use all the features
KeepShoppers Score: 8.5
Key Features
Real-time data processing

Low-stock alerts

Page redirects
Nada is a simple automated solution to organizing your Shopify collections. With the ability to sort your inventory to push in-stock items to the top, push out-of-stock items to the bottom of a collection, or hide them altogether, Nada makes inventory management simple. Thanks to the URL redirect, Nada doesn't affect your SEO, and with real-time processing, you can ensure your store is customer friendly.
Why We Liked It
Nada is the perfect app for e-commerce startups with its easy-to-use UI. It lets you customize settings such as the text and style of the out-of-stock messages, the products to exclude from the hiding process, and the hiding behavior for products with multiple variants. You can sort your products by availability, so customers can easily find in-stock products and make purchases so your business can get off to a flying start.
Pros
Automatically sorts collections according to the chosen sorting type

Sort pre-order and backorder products

No impact on website speed

Includes a 7-day free trial
Cons
No free package

High-tier plans can be pricy
» Learn how to sort your products by bestsellers on Shopify
KeepShoppers Score: 8.5
Key Features
Hide sold-out products in real time or set specified days to be hidden

Preserve SEO with page re-directs

Unhide back-in-stock products automatically
Push Down & Hide Out of Stock allows users to hide out-of-stock and unhide back-in-stock products from their store automatically, helping to reduce the risk of overselling and avoid customer frustration. It can also push down out-of-stock products in search results, so customers are more likely to see in-stock products first, resulting in more sales.
Why We Liked It
With features centered around maximizing product visibility, Push Down & Hide Out of Stock is a great app for any e-commerce store owner looking for an efficient inventory management solution. The app's automated processes will ensure that your store's SEO reach remains intact while prioritizing visibility on in-stock products to help drive more sales.
Pros
Easy-to-use interface

Improves SEO

Auto unhide for back-in-stock products

Free plan available

Great customer service

Mobile friendly
Cons
Limited products in the free plan

Limited third-party integrations
Don't Let Your Inventory Manage You
Manually managing inventory is possible only up to a certain point. After it, it's often so time-consuming it becomes unfeasible, especially as a business scales and the number of products, stores, or locations increases. We recommend Egnition's Out-of-stock Police as a comprehensive inventory management solution.
An app will streamline inventory management and save you time and effort by automatically adjusting inventory levels, re-ordering stock, preparing reports, and analyzing sales. By automatically sorting your out-of-stock products with one of the above apps, you can increase your customer experience, decrease losses arising from out-of-stock products, and, ultimately, your sales.
» Learn more about managing out-of-stock products
KeepShoppers Methodology
Our team aimed to examine the range of options that work for different users, as each company will have different needs and use cases. Here's how we compared the Shopify out-of-stock inventory management apps on our list. We scored each of them based on platform support, integration potential, customization options, user-friendliness, and customer service. We also took into account the time and resources required to make the best use of the app—more feature-rich solutions are usually more complex and require a greater time investment to learn.