Optimize Your Product Images: Insights From an E-commerce Expert

By

KeepShoppers Team

Reviewed by

Michelle Meyer
Updated July 17, 2023.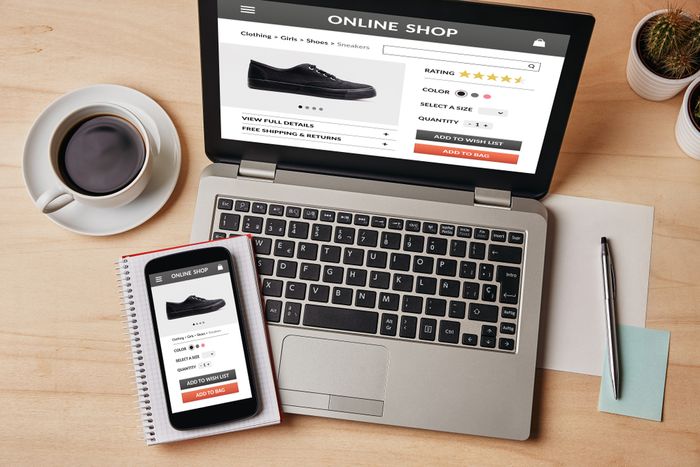 In today's digital world, images play a crucial role in various aspects of e-commerce, including websites, apps, social media, and overall content. From a customer standpoint, images are a primary resource to not only showcase products but also communicate a brand's ethos and aesthetic. Particularly in sectors like beauty and fashion, visuals hold immense importance.
Below, Courtney Sharp—a fashion and beauty marketing and e-commerce expert—explains why it becomes essential to optimize your product images, both to establish your brand but also to give your shoppers an enhanced user experience.
Product image optimization includes different factors
1. Size Matters: Ideal Dimensions for Your Product Images
The dimensions for product images depend on several factors, including the brand's:
Industry

Target market

Intended sales channels
This means the traditional notion of using square ratios like 2048x2048 pixels and 800x800 pixels for all images may not be applicable anymore.
For example, brands working in fast fashion or beauty know that over 70% of their customers shop via mobile. So, these brands often design with mobile-forward ratios, such as 3x5 inches, to cater to their audience's preferences and the channels they promote their products on. Say your clients are very interactive and shop on social media; you want to design your website to mimic that style.
Alternatively, brands selling storage solutions or kitchen utensils may benefit from square ratios due to the specific platforms they use, like Google Shopping and Amazon, which favor a square ratio.
» Also using Google Shopping? Make sure you meet all the requirements to publish your products
2. Format War: Recommended Format for Product Images
When it comes to image formats, choosing between JPEG and PNG depends on your needs and who will be editing the images.
JPEG

formats are commonly recommended due to their balance between image quality and file size.

PNG

formats are better if you prioritize higher image quality and zoomable details.
Whichever format and image size you choose, it's crucial to maintain consistency.
Any inconsistencies can affect your website speed, customer experience, and the reputability of the brand.
3. Consistency Matters: Don't Let Your Images Fall Short
If you're sourcing your images from different suppliers, it can be difficult to maintain consistency across image size, quality, and presentation.
Cropping images to the same size isn't always sufficient because you have to consider the image's ratio and how the product fills the frame. For example, it can be really off-putting to a customer if they're looking at two t-shirts next to each other, and one is significantly smaller than the other. Using templates or standardized processes within design tools like Canva or Adobe Photoshop can help you here.
However, there's still a need for a more efficient solution that can handle bulk processing and enhance images across different suppliers. Some platforms, like Shopify, offer automated image compression, while others may require manual work from your side. In such cases, the right app to resize and optimize your product images can be helpful.
Perfecting Your Product Images: A Simple Route
All-In-One Image Master from Egnition can help you speed up your Shopify product image process:
Set custom rules to

bulk edit your images

for uniform results.

Resize your images without sacrificing quality.

Automatically generate ALT text to enhance SEO.
» Learn more about this handy app in our comprehensive All-In-One Image Master review
4. Optimizing Images for a Mobile and Web Experience
Because the majority of web traffic comes from mobile devices, it's essential to prioritize mobile-friendly visuals. So, if you're designing for mobile, customers and algorithms tend to favor image-forward content.
While it's ideal to optimize images for both mobile and web traffic, certain platforms may have limitations. For example:
BigCommerce and

MailChimp

are limited in terms of mobile optimization and require a lot of resources to create a custom solution.



Klaviyo

allows you to create for desktop and mobile within the editor itself seamlessly.
Therefore, depending on the platform, brands may choose to focus on the pathway that aligns with their target audience.
» Consider these apps to help you increase traffic and reach more customers
5. Crafting Captivating Product Images
Finally, once you've got the technical aspect of your product images right, you shouldn't forget about their actual content. Different industries have varying standards for the number and types of product images required. For example, in fashion, it's common to include front, back, side, detail, and full-body shots. Some brands may overlook crucial elements like detail shots, which can significantly impact customer perception and purchasing decisions.


H&M

: Showing It From All Angles


Front and full-body product images


Side and back product images


Closeup and detailed product images
Pro tip:
Consider A/B testing your product images to gain insights into what resonates best with your target audience.
Leveraging Visuals for Brand Enhancement in E-Commerce
In the world of e-commerce, visuals are a powerful tool for brands to communicate their message, showcase products, and engage customers. By optimizing images for mobile and web traffic, maintaining consistency, and producing compelling visuals, brands can enhance their online presence and drive sales. It's essential for brands to adapt their image strategies based on their industry, target market, and sales channels to achieve optimal results in the competitive digital landscape.