Robin Image Optimizer vs. All-In-One Image Master: Which Is Better for Optimizing Shopify Images in 2023?

By

Lauren Strapagiel

Reviewed by

Michelle Meyer
Updated April 4, 2023.
Our team tests eCommerce apps and publishes app comparisons that are unbiased and not influenced by payments we receive from some of the app developers.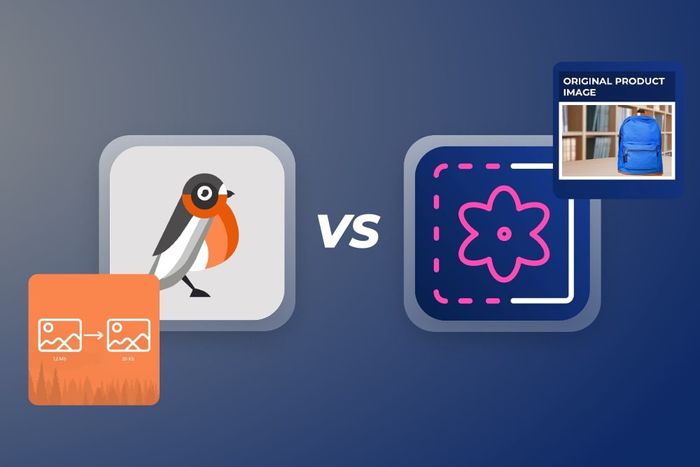 In traditional retail, customers are able to actually see, feel, and try on products. While e-commerce has completely transformed how customers shop, it can only offer photographs to entice buyers. That means the quality and look of those photographs are crucial for securing a purchase.
Having optimized, consistent, and high-quality product images can make the difference between a potential customer clicking away or actually adding something to their cart.
Image optimization apps, like All-In-One Image Master by Egnition and Robin Image Optimizer by Creative Motion make it easier to create standout product images for your Shopify store. Reducing the file size of images also speeds up loading time and helps your store index higher in search results.
First, let's look at an overview of the features each app offers.
All-In-One Image Master vs Robin Image Optimizer
Feature Comparison
Compare the features of image optimizing Shopify apps

All-In-One Image Master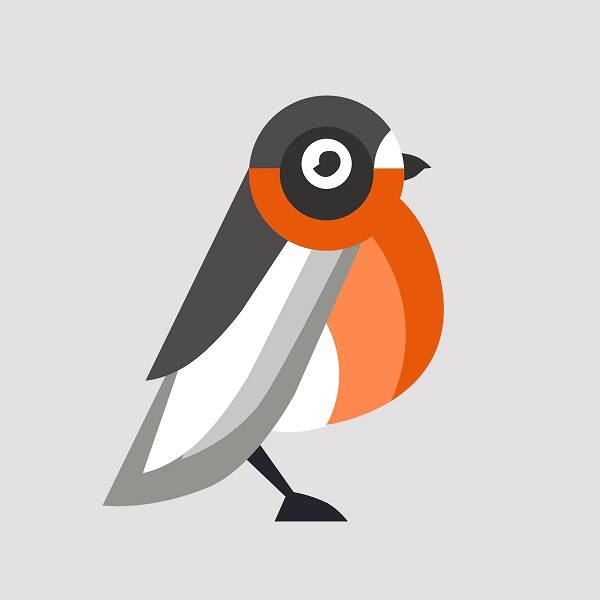 Robin Image Optimizer
Automated bulk processing
Optimize your images en masse instead of individually
Resize images without losing quality
Maintain high image quality while reducing image size
Additional image editing
Easily remove and add backgrounds
Automatically generate alt text
Increase your SEO with automated alt text
24/7 customer support
Take advantage of 24/7 customer support, whenever you need it
Both apps perform the basic but important function of optimizing Shopify product images to keep file sizes small and your store running smoothly.
However, All-In-One Image Master stands out because it offers more functionality:
Two resizing methods

: Resize the image itself and keep its ratio or resize the canvas instead.

Format choice

: Choose between JPG and PNG.

Pre-set rules

: Set parameters to create a uniform look-and-feel.
Ease of Use
All-In-One image Master is dead simple to use and requires no professional image know-how. Simply upload your unprocessed image, then a series of options will appear. Just tell the app what you want it to do and it takes care of the rest, including adding your image automatically to your product description. You can review the optimized image for quality control and approve its alt text.
While Robin Image Optimizer has fewer features than All-In-One Image Master, the features it does have are easy to use. Just open the app and upload all of your images that need to be optimized in one go. The app automatically resizes each image and makes them available to use on product pages.
Quality of Customer Support
We all know how critical customer support is when you encounter issues and how frustrating it is if you don't get feedback.
All-In-One Image Master offers 24/7 support either through email (suppor[email protected]) or through a dedicated live chat icon in the app.
However, Robin Image Optimizer has fewer support options. On the app's website, there are support forums divided into two tiers: free support forum and premium support. This means your support level depends on your package. However, there's no guarantee of a quick answer.
Pricing Comparison
The pricing structure between these apps is quite different.
All-In-One Image Master has a fixed pricing structure. Each plan comes with a certain number of credits you can use to optimize your images. These credits don't expire, so depending on your store and needs, you could make your credits last a while and won't have to pay every month.
In comparison, Robin Image Optimizer uses monthly costs with a limited number of images you can optimize. Alternatively, you can pay an annual fee and save 14%.
The Final Verdict
Both All-In-One Image Master and Robin Image Optimizer will easily and quickly optimize images for your Shopify store.
While Robin Image Optimizer is more affordable and has a higher limit of images you can optimize, its main functions are to resize and optimize images. If you need any other editing functionality, you'll have to invest in a second app.
That's why All-In-One Image Master is our pick: its extra features, ease of use, and pay-you-go model make it a better all-around option to optimize your Shopify images.
» Read our All-In-One Image Master review for more details