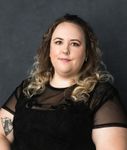 Lauren Strapagiel
Expertise
E-Commerce, Marketing, Social Media, Mass Media
Education
Bachelor of Journalism from Toronto Metropolitan University
Experience
After earning a degree in journalism, Lauren spent a decade working full-time in media, including as an editor and reporter at BuzzFeed News, Postmedia, and Huffington Post Canada. She also worked as a writer at Shopify and now writes personal essays, SEO blog posts, and a daily e-commerce newsletter.
About KeepShoppers' Editorial Process
At KeepShoppers, our teams of expert writers and editors are committed to providing practical information to accelerate your e-commerce business. We fact-check our content to ensure relevance and accuracy. We only source content from reputable sites and research institutions. Our content is rigorously reviewed before publication and upon considerable updates.
Latest from Lauren Strapagiel