4 Expert Tips to Create Better Store Demos Using Sample Data

By

Adeel Qayum

Reviewed by

Kirsty Macdougall
Updated July 3, 2023.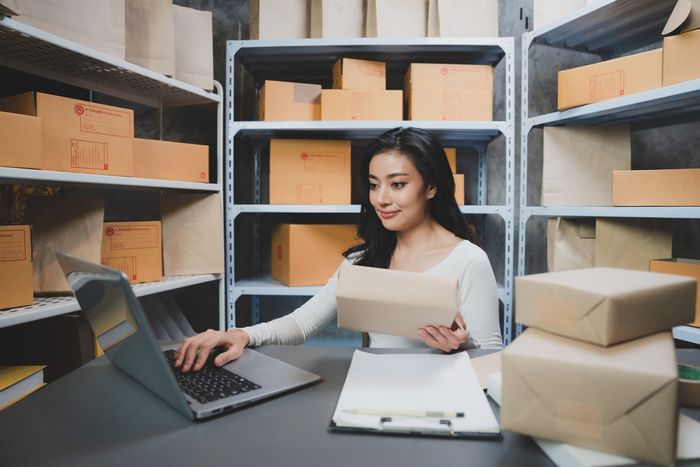 In my early days of store development, I manually imported CSV files to populate store data. In hindsight, the process worked, but I spent a lot of unnecessary time doing this myself. These days, I use Shopify sample data apps to streamline the process—and it makes a world of difference in handling the important parts of the store build.
In addition to saving dev time, sample data apps offer ample benefits. They improve the user experience (UX) of your site, which ultimately boosts other critical performance factors like improving engagement and increasing conversion rates.
Are you looking to start implementing sample data into your development process? Let's go over four tips on how to get the most from your store demos.
» Discover all the benefits of using sample data for your store
1. Define Clear Objectives for Your Store Demo
When creating a store demo, defining clear objectives that align with your goals is crucial. By setting specific targets, you can showcase the essential features and products that make your store unique. Clear objectives act as a guiding light, ensuring your demo accurately represents your vision and resonates with potential customers.
Examples of clear objectives for your store demo can include the following:
Highlighting product functionalities:

Showcase the unique features and capabilities of your products. For example, if you sell smartphones, your objective could be demonstrating the camera quality, battery life, and innovative software features.

Showcasing design aesthetics:

Emphasize the visual appeal of your store. Your objective could be to highlight the sleek and modern design elements, use of high-quality images, and overall aesthetic that aligns with your brand.

Demonstrating ease of use:

Focus on creating a seamless and user-friendly experience. Your objective might be to showcase how easy it is for customers to navigate your store, find products, and complete the checkout process.
Sample data plays a crucial role in achieving these objectives. You can use it to simulate realistic scenarios and populate your store with relevant information.
2. Curate Realistic Sample Data to Enhance User Experience
Fake it until you make it, right? While you can theoretically use any dataset for your store demo, it may not have the desired impact on your audience. That's why we advise using relevant and realistic sample data.
Accurate and authentic data can help people visualize your product's functionality and performance. For instance, if you are showcasing a clothing product, using accurate data for its variants like colors, sizes, and fabric options allows customers to make an informed purchase.
So, how can you curate high-quality sample data for realistic store demos? The easiest way is to use Shopify apps like Egnition's Simple Sample Data.
Simple Sample Data lets you generate data for products, collections, and more with a single click. Choose from one of the three data themes, and watch the app populate your store with realistic sample data. You can even generate orders to test user flows, as well as delete sample data for specific products based on your preferences.
» To learn more about what this app has to offer, check out our Simple Sample Data review
3. Customize Sample Data to Align With Your Target Audience
What's the point of sample data if it fails to resonate with your target audience? Though it's for demo purposes, your data should align with the audience's preferences and needs for them to find it interesting.
At this point, research is your best friend. Run surveys or analyze customer feedback to learn what your audience wants to see in your store. They could want to see different color variants or evaluate the item's durability.
Gather this information and customize your sample data accordingly. Showcase the desired color options or highlight the product's material. By aligning the sample data with your audience's preferences, you create a demo that speaks directly to their interests, making it more engaging and appealing.
4. Select Relevant and High-Quality Sample Data
Selecting high-quality sample data is essential for developing a positive perception of your product offerings. It ensures accurate representation and instills confidence in potential customers. To achieve this, check for:
Accurate product descriptions:

Ensure you have

effective product descriptions

that provide precise and reliable information. Accuracy builds trust and helps customers make informed decisions.

Realistic pricing:

To

price your products correctly

, conduct market research to determine the ongoing prices of similar products. The sample prices should align with market standards and reflect the true value of your offerings.

Relevant customer information:

Customer reviews, testimonials, or case studies should be relevant to your target audience. This provides

social proof

and helps potential customers gauge the satisfaction associated with your products.
By choosing sample data that accurately represents your products, you can create a compelling store demo that entices customers to explore and purchase your offerings.
Unleash the Power of Sample Data
There are plenty of ways to maximize your store's sample data. Start with the tips we've discussed today: defining clear objectives, curating realistic sample data for the user experience, customizing sample data to align with your target audience, and selecting relevant and high-quality sample data.
Applying the right techniques can have a plentitude of benefits, from improved user engagement and enhanced user experience to optimized conversion rates. Be sure to leverage Shopify apps like Simple Sample Data to access high-quality sample data for your store demo.
» Check out Simple Sample Data and other top-rated apps for analyzing sample data