3 Apps to Analyze Dummy Data: Streamline Your Shopify Store Design

By

Jaques Cilliers

Reviewed by

Michelle Meyer

Fact-check by

Romi Hector
Updated April 4, 2023.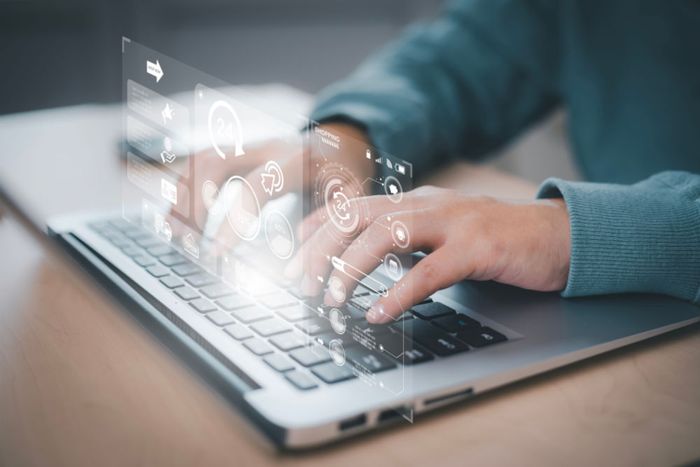 As e-commerce store owners, we've learned the hard way that it's better to test your Shopify store with dummy data before going live. It's so much better to work out all your issues and experience every possible disaster in a development store than with a real, paying customer.
Before you start worrying—dummy data doesn't have to be a manual process and doesn't require coding. Just use an app!
Our Top Picks at a Glance
KeepShoppers Score: 9.9
Key Features
Test extensive dummy data with one click

Includes 3 data themes

Free for developers
The Simple Sample Data app by Egnition allows you to easily install dummy data onto your store, including products, customers, and orders. You can use this dummy data to test your store's functionality, design, and checkout process without using real customer information.
Why We Liked It
Simple Sample Data is our best overall choice because it's so user-friendly and completely customizable. With just one click, our development store was instantly populated with dummy data. But what we really liked was that we could choose what data we wanted to use, and the app delivered each time. No glitches or hassles, and we could delete the data again just as easily.
Pros
Free plan available

Affordable paid plan available

Easy to use and customizable

3 built-in themes give an immersive experience

Excellent customer service
Cons
Provides a less detailed experience for stores that don't use the built-in themes
» Read our Simple Sample Data review for more details
2.

SafetyTest

: Best for Testing Processes
KeepShoppers Score: 9.7
Key Features
Automatic testing every 12 minutes

Immediate email notification if a problem is detected

Live test previews
The SafetyTest Shopify app allows you to test your store's order and checkout processes and payment gateway safely and securely. It tests everything automatically and immediately notifies the shop owner if it detects any problems.
Why We Liked It
SafetyTest is focused on a single task and does it really well. The automation element of this app is really attractive—and quite a stress reliever! Where other apps require you to manually check your processes, SafetyTest looks after your order and checkout processes in the background. Suddenly, we had time we didn't know what to do with.
We also really liked that the app keeps a really good record of its tests and gives a fairly detailed description if something is wrong, so you know where to start looking.
Pros
Free plan available

Hands-off automated functionality

Detailed feedback and reports from tests
Cons
Only works for orders and checkouts
KeepShoppers Score: 9.5
Key Features
Copy all of your store data to the staging store

Easily carry your changes over to your live store

Create and test up to 100,000 products in your staging store
Rewind Staging allows you to create a separate, isolated copy of your live store, known as a "staging environment." You can use this staging environment to confidently test changes, updates, or new features without affecting the live version of your store.
Why We Liked It
Are we seeing double? We've never worked with both a live store and a permanent development store, but we can get used to this. We love the app's user-friendliness! It's so easy to create the staging store and then carry any changes back over to the live store. The app gave us more control, flexibility, and safety. The customer service was also very responsive.
Pros
7-day free trial

Test new functionalities without impacting your live store

Easily carry information over between the staging and live store

Excellent customer service
Cons
Additional costs if you want to set up more than 1 store

Monthly cost can be expensive
Don't Be a Dummy!
If you were worried about dummy data being time-consuming and complicated, we hope you can see now that an app will make the entire process a breeze (and even fun!). You can quickly analyze customer behavior, product performance, pricing strategies, and more to accurately understand your store's performance.
Optimize your Shopify store in no time and get the best results by unlocking the power of dummy data analysis.
KeepShoppers Methodology
Here's how we analyzed the dummy data apps on our list.
We scored each of them based on ease of use, number of functions, value for money, customer reviews, customer service, and more. We also took into account the time and resources required to make the best use of the app—more feature-rich solutions are usually more complex and require a greater time investment to learn.
Our team aimed to examine the range of options that work for different users, as each company will have different needs and use cases.