6 Best Shopify Apps to Manage Your Bestselling Products

By

Rob Elgar

Edited by

Michelle Meyer
Published May 7, 2023.
Our team independently researches and recommends the best products and services. We publish reviews that are unbiased and not influenced by payments we may receive from advertising partners.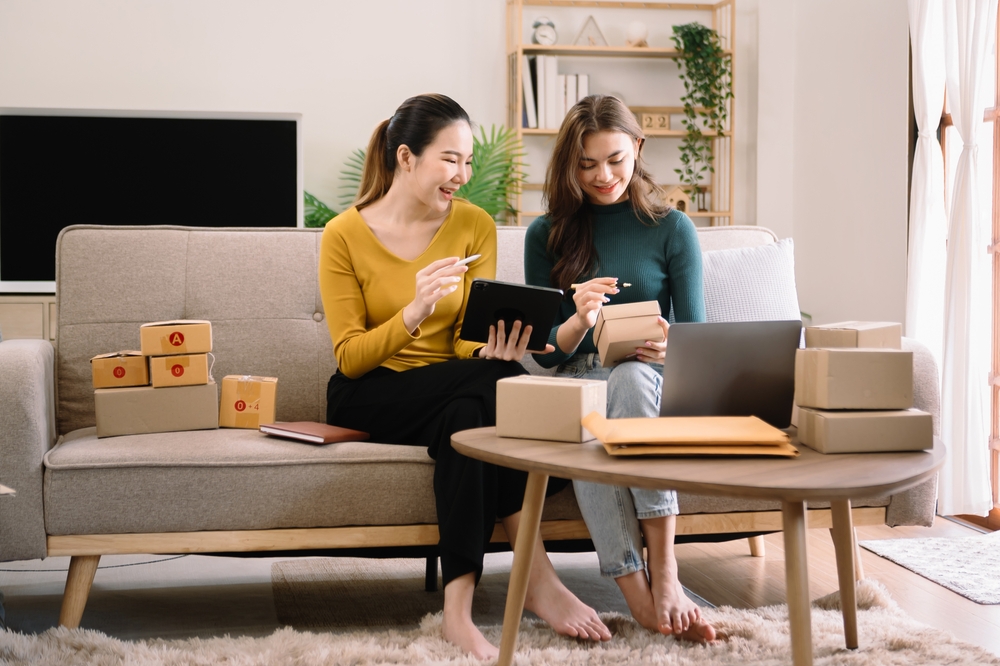 Correctly managing your Shopify inventory can be the difference between a high ROI and slacking sales. The last thing you need is a best-selling product to end at the bottom of a catalog. This can be particularly frustrating if you aren't familiar with how to sort products in Shopify.
Luckily there are a ton of Shopify apps that will help you. Let's look at the top 6 options below.
» Should you sort your Shopify products? Discover the benefits of sorting by best-selling products
Our Top Picks for the Best Apps for Managing Bestsellers
1. Best Overall
KeepShoppers Score: 9.7
Key Features
Organize products using tags

Feature products at top of collections

Automatic product prioritization
Bestsellers reSort is designed to help Shopify store owners boost their sales by optimizing the order products will appear in on collection pages. By using advanced algorithms, the app analyzes customer behavior and purchases to determine which products are most likely to convert and reorders them automatically. The app also offers various customization options, allowing users to fine-tune the sorting order to match their store's unique needs.
Why We Liked It
Bestsellers reSort has consistently been a top app on Shopify. Introduced in 2016, you can be sure the app does what it says it will do: from automatically promoting best-selling products to organizing your entire product page. We especially like that it offers an extensive range of options for sorting rules including sorting by revenue, inventory, sales, profit, discount, tags, auto-promoted products, or any custom combination you want.
Pros
Numerous ways to sort Shopify collections

Includes a free-to-use plan

Outstanding customer service

Extensive pricing plan options
Cons
Limited features in free plan
» Still unsure whether this app is for you? Read our full Bestellers reSort review for a more in-depth analysis
2.

Best for Collections Customization
KeepShoppers Score: 9.6
Key Features
Advanced filter menus

Run test functionality

Bulk edit tags & pricing rules
Power Tools Suite accurately sorts your best-selling and new products, regardless of your sales volume. It allows you to view detailed analytics on which products are selling best within a specified time while automatically customizing collections to increase the visibility of the best-selling products on your Shopify store.
Why We Liked It
With Power Tools Suite you get a number of different app features all in one, including setting up filters and managing pricing, tags, variants, and collections. This makes the app ideal if you want to tinker with different customization options. On top of this, the app also has a "run test" functionality so you can experiment with different functionalities and predict future performance before going live with any changes.
Pros
Sales volume does not affect sorting accuracy

Includes 14-day free trial

Low impact on website speed

Knowledgeable tech support team
Cons
Entire Power Tool Suite needs to be installed

Only a single pricing option
3.

Best for Custom Sorting Rules
KeepShoppers Score: 9.5
Key Features
AI merchandising

A/B test collections

Auto cross-sell promotions
KX: Category & Collection Sort is an advanced collection sorting app that allows you to display the best product at the correct time to boost sales and reduce slow-moving stock. Use the app to sort collections with advanced analytics and personalization, build multi-segmented and automated collections, and enhance your merchandising with A/B testing.
Why We Liked It
KX: Category & Collection Sort can help you offer a unique and personalized shopping experience to your customers. Make customized product recommendations to shoppers with personalized sorting rules based on purchasing habits. This helps to set your store apart from competitors and ultimately increase your sales.
Pros
Automated product sorting and collection management

Personalized landing pages and cross-selling opprtunities

No code is added to your theme

Google Analytics integration

14-day free trial
Cons
No free version

More expensive compared to competitor apps
4.

Best for Product Configuration
KeepShoppers Score: 9.3
Key Features
Drag & drop editor

Multi-segment sorting

Product sorting frequency configuration
ST: Product & Collection Sort can help you automate your workflow and makes it easier to manage your product sorting and collections. Set your own sorting rules according to how often product sorting must occur and which sorting criteria takes precedence. Finally, push down or hide your out-of-stock products to optimize your conversions.
Why We Liked It
ST: Product & Collection Sort gives you full control over how you want to present your products and collections to your customers. With configuration options including tags, variants, vendors, price, discounts, and more, you can easily create custom sorting rules to automatically showcase your best products. You can even pin featured products to the top of collections to give them as much screentime as possible.
Pros
Diverse configuration options to create custom rules

Replace manual work with automated processes

Straightforward dashboard

Advanced analytics
Cons
Limited monthly sorts based on pricing plan
5.

Best for Converting Sales
KeepShoppers Score: 9.2
Key Features
Personalized product collections

Real-time analytics

Seamless third-party integrations
Twik uses advanced AI algorithms to create a personalized shopping experience for each individual customer. The app uses real-time analytics to analyze customer behavior and shopping patterns, allowing it to deliver personalized product recommendations and track the performance of personalization campaigns.
Why We Liked It
With a heavy focus on AI learning, Twik takes the long-term stress out of managing your best-selling products. By gradually learning which personalization efforts are most effective, Twik can automatically promote the most relevant bestsellers to your customers.
Pros
Automated product recommendations

AI machine learning

Data-driven decisions

Great customer support
Cons
No free plan

Can be expensive for smaller stores
» Discover more Shopify analytics apps to give you better business insights
6.

Best for Promoting Products
KeepShoppers Score: 9.0
Key Features
Works with any Shopify theme

Detailed analytics

Add badges and tags to products
Best Seller Insights tracks sales data to automatically identify and display the top-selling products in each category. Customizable product sales reports keep you updated on your bestsellers, while "bestseller" badges and tags make it easier for your customers to find your most popular products.
Why We Liked It
We think Best Seller Insights is a useful tool if you want to showcase your top-selling products and improve product visibility for maximized conversions. The app's reporting and tracking features are fully customizable, so you can quickly draw on relevant data and make informed decisions. Finally, you can include social proof in your collections by adding badges and tags to your products, including ranking badges and "best seller" tags.
Pros
Easy setup and integration

Customizable reporting and tracking

Custom rules to automate product sorting

Outstanding tech support
Cons
No free plan

Analytics relevant to bestsellers only
Sort Out Your Store With the Right App
Choosing the right Shopify app to manage your bestsellers will save you time and effort, while also helping you to improve your sales strategy and ultimately increase your ROI.
While weighing up your options, your most important considerations should be your business needs (what do you need the app to do) and budget (what can you spend and is the cost justified). We recommend Bestsellers reSort by Egnition as our top choice. Not only are the pricing plans affordable, but the app is a comprehensive solution that will help you manage your bestsellers effectively through automation and customization.
» Do you have multiple Shopify stores? Compare the best tools for managing multiple Shopify stores
KeepShoppers Methodology
When deciding on which apps to include on our list, we looked at these criteria:
Functionality

User Interface and User Experience

Customization and Flexibility

Integration and Compatibility

Customer Support
These parameters were aggregated into the KeepShoppers Score you can see in each app description.