10 Best Shopify Loyalty Apps: Elevate Customer Engagement

By

Lauren Strapagiel

Edited by

Michelle Meyer

Fact-check by

Romi Hector
Published May 19, 2023.
Our team independently researches and recommends the best products and services. We publish reviews that are unbiased and not influenced by payments we may receive from advertising partners.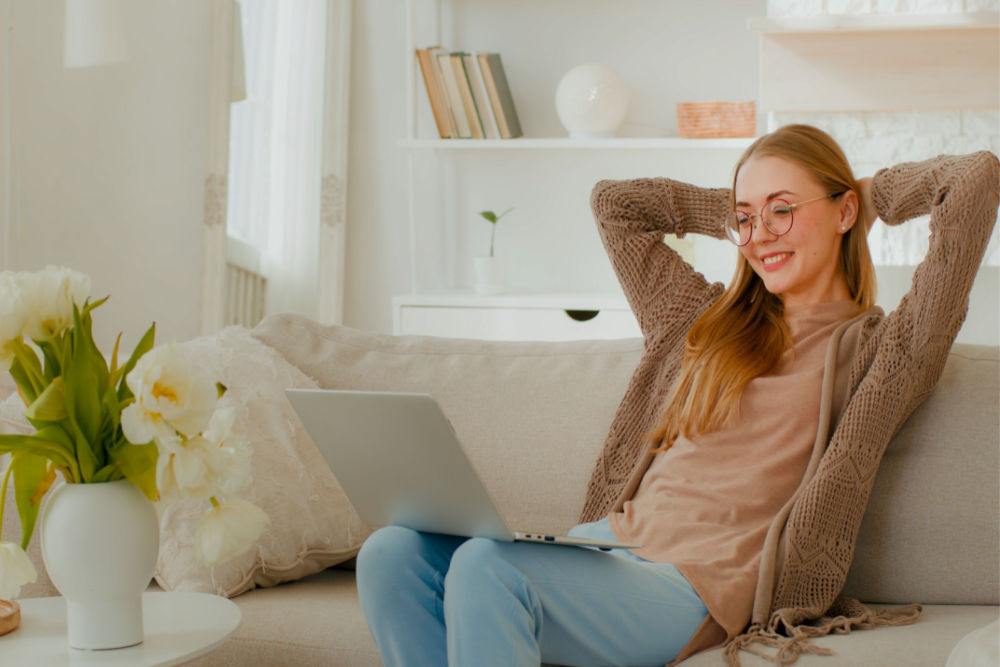 Building customer loyalty is the lifeblood of any e-commerce store. Loyal customers are a testament to your brand's customer engagement and service, but they're also important for your bottom line. Up to 57% of customers will spend more on brands they're loyal to. They'll even choose your brand over a cheaper option if they feel a sense of loyalty—and once they're loyal, it can be for life.
Customer loyalty is built through every aspect of your customers' shopping experience, from offering great products to showcasing positive reviews to excellent shipping and returns policies. You can give these efforts a big boost by developing a loyalty program, made even easier with the apps available in the Shopify App Store. Below, we listed and compared the best Shopify loyalty apps to help you elevate your customer engagement.
Our Top Picks for the Best Shopify Loyalty Apps
KeepShoppers Score: 9.8
Key Features
Customer wishlists trigger marketing emails

UCG-powered customer reviews

Organic customer acquisition
Growave is an all-in-one app that goes beyond just offering loyalty programs. It comes packed with features to offer reward program tiers, referrals, gift cards, wishlists, and product reviews that include user-generated images.
Why We Liked It
Growave is a simple-to-use code-free solution, and practically anyone can use it. We loved the responsiveness and helpfulness of the customer support team. In addition, the basic pricing is fairly affordable, and while more advanced functions are restricted behind higher-priced subscription plans, you can get everything you need for a very reasonable price.
KeepShoppers Score: 9.7


Key

Features
Points-based rewards

Referral links generator

Highly customizable
Smile bills itself as an easy-to-use and customizable loyalty program that offers VIP rewards and referral links for customers. With Smile, customers can earn loyalty points which they will be reminded to redeem with "nudges."
Why We Liked It
We certainly smiled while trying this app. It's easy to set up and straightforward to use, both on the front- and backend. While the analytics functionalities aren't too deep, you can get those externally, as Smile supports a wide swathe of integrations. As far as the KeepShoppers team is concerned, this app is definitely worth checking out.
» For more reasons to smile, read our full Smile.io review
KeepShoppers Score: 9.7
Key Features
Word-of-mouth referrals

Pop-up and email referral promotion

Discount or cash rewards for users
Referral Candy is a Shopify loyalty app focused exclusively on the power of referrals to grow your customer base. Existing customers can earn rewards by bringing new customers to your store. It's a great tactic for customer growth, especially if you work with social media influencers.
Why We Liked It
Referral Candy is highly customizable, meaning you can tailor referral campaigns to match your unique needs and create personalized referral incentives. We really liked that you can set up and monitor everything from the dashboard, allowing for quick insight and control over all aspects of your referral campaign.
KeepShoppers Score: 9.5
Key Features
Multi-channel capability

Free replatforming/migration

Digital gift cards
While some loyalty programs focus on a points system, Rise.ai allows e-commerce stores to reward customers with gift cards and in-store credit. This way it's easier for customers to know how much they've earned in dollars rather than having to figure out what their points are worth.
Why We Liked It
Rise.ai has a lot of functions. Anything you need for your brand's re-engagement activity, you can do with this Shopify loyalty app. Gift Cards? Check. Loyalty Cards? Check. Rewards? Check. Referrals? Check. Refunds? Check. And that's not all. You can also integrate Rise.ai with Shopify's POS system and use the app's omnichannel solution to reward customers whenever they shop.
KeepShoppers Score: 9.4
Key Features
Detailed analytics and customer segmentation

Campaign monitoring for optimization

Out-of-the-box campaigns
It can be intimidating to add yet another app to your tech stack, but Yotpo aims to make implementing their app as simple as possible. Yotpo comes with pre-built loyalty campaigns for referral links, rewards, reviews, ads, and email marketing. It also digs deep into analytics to segment customers and offer highly-customized campaigns.
Why We Liked It
Yotpo is one of the biggest names in the e-commerce world, and there's a reason for that. It has a staggering number of integrations and allows users to leverage social proof into their campaigns, thus solidifying their reputation. In addition, its advanced automation and personalization features make it easy for stores to create and manage effective loyalty programs.
» Get the whole scoop in our full Yotpo review
KeepShoppers Score: 9.3
Key Features
Tiered loyalty program

Variety of referral options

Help desk integration
LoyaltyLion is another all-in-one app that creates a loyalty program to reward customers with points or gifts in a tiered system. It also includes options for referrals and reviews to flesh out your customer loyalty and retention plan and reward customers for engagement.
Why We Liked It
LoyaltyLion's gamification features add an engaging and interactive element to traditional loyalty programs. Instead of simply asking customers to make referrals, you can make it a game to earn points and rewards. This includes liking, sharing, and commenting on your social media pages, completing surveys, advancing in tier-based programs, redeeming scratch cards, and collecting badges.
KeepShoppers Score: 9.3


Key

Features
Comprehensive analytics

Customizable branding options

Automated emails and campaigns
Rivo is built to be a highly-customizable option for a rewards and referral program for your e-commerce store. As an open platform, you can tailor the app to your unique needs, but it may take some coding know-how to get the full benefits. The 24/7 live chat customer support can also help. The loyalty program rewards customers with points or other earnings and helps you create a loyalty program page.
Why We Liked It
Rivo has excellent loyalty and rewards programs that you can use to increase revenue and profitability. What really stood out to us is the on-site widget that Rivo creates to tell customers how many points they have. It's a nifty usability detail that makes the app more engaging.
KeepShoppers Score: 9.3
Key Features
Imports data from other loyalty apps

Customizable rewards

Automated referral rewards
BON Loyalty is a simple and straightforward loyalty app for Shopify-powered stores. You can use it to build your loyalty program with referrals, points, and rewards. There are 18 ways for customers to earn and redeem points, and you can enhance their experience with special VIP perks. In addition, the Bon Loyalty widget is very easily customizable and supports a variety of features.
Why We Liked It
This Shopify loyalty app is very feature-rich and, thanks to its incredible language support, allows businesses to reach practically any customer anywhere. BON Loyalty's versatility means it's very easy for your customers to engage with your store. Plus, the free plan is generous, and the tiered pricing system supports a wide variety of business types.
KeepShoppers Score: 9.1
Key Features
Highly customizable reward scheme

Mobile and POS support

Customer management tools
Joy is an excellent Shopify loyalty app that lets you determine the actions that will reward points. These can be sign-ups, reviews, or social media shares. You can also determine what those points do, whether it's a discount amount or a percentage. It also comes with a referral and commission program.
Why We Liked It
One of the great things about Joy is that offers a decent free plan that supports basic rewards functionality and all integrations. The app integrates seamlessly with your existing theme, and you won't have any problems keeping up with changes to your website or marketing strategies.
KeepShoppers Score: 9.0
Key Features
Omnichannel integration

Data-driven insights

Automated marketing workflows
Marsello is all about blending marketing and loyalty functionality. Its loyalty program is highly customizable, and you can reward your customers with personalized incentives that will keep them coming back for more. The app was designed to help you nurture customers and drive sales throughout the entire customer journey, both in-store and online.
Why We Liked It
This Shopify loyalty app is fairly simple to integrate into Shopify stores. Its omnichannel integration and the ability to easily manage and track rewards, email campaigns, and customer insights make Marsello a standout solution that's perfect for people managing multiple stores.
Picking the Best Shopify Loyalty App for Your Business
Whether it's a points system or a referral program, these apps will help you drive customer loyalty, which means more orders and more revenue. When choosing the best app for your store, consider their pros and cons, price points, and overall functionality. and make sure this aligns with your business needs. We recommend Growave if you're looking for a comprehensive app to cover all your basis. Otherwise, if you're on a budget, consider Joy or BON Loyalty. Ultimately, you should use the app that delivers all the features you desire for your loyalty program and keep your customers coming back again and again.
KeepShoppers Methodology
Here's how we compared the Shopify loyalty apps on our list.
We scored each of them based on third-party integration potential, personalization capabilities, customer service, analytics, ease of use, and user reviews from reputable websites. We also took into account the time and resources required to make the best use of the app—more feature-rich solutions are usually more complex and require a greater time investment to learn. Our team aimed to examine the range of options that work for different users, as each company will have different needs and use cases.