5 Best Shopify Apps for Multi-Store Inventory Management in 2024

By

Brody Hall

Edited by

Davor Štefanović
Updated November 17, 2023.
Our team independently researches and recommends the best products and services. We publish reviews that are unbiased and not influenced by payments we may receive from advertising partners.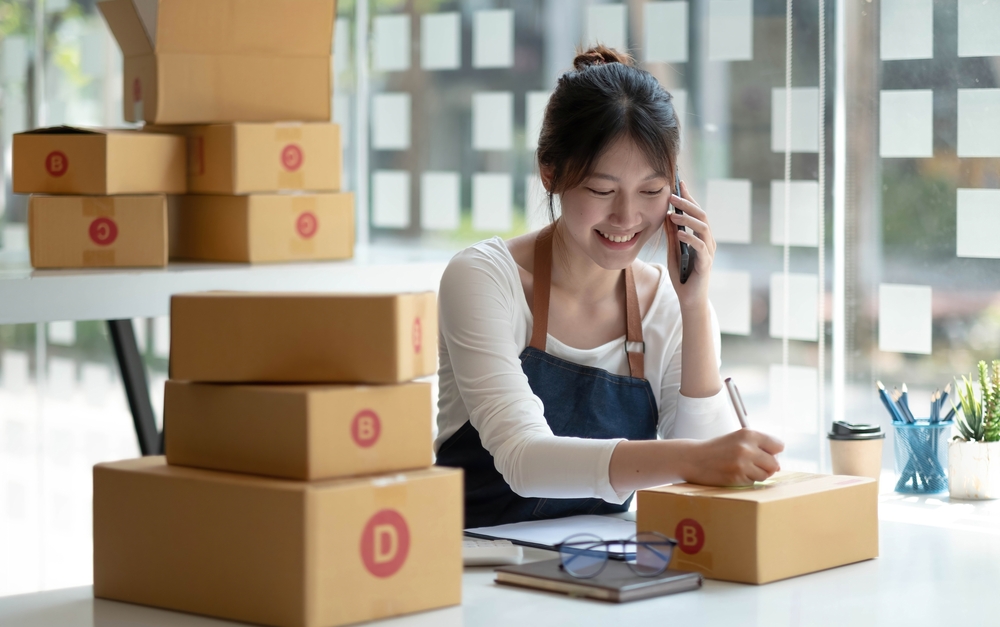 Running a Shopify store is hard enough—but running multiple stores can be an even greater challenge. Not only do you have to worry about managing the inventory and keeping track of sales, but you also need to make sure that each store is optimized for search engine ranking and customer experience.
Thankfully, with the help of these best Shopify apps, managing multiple Shopify stores just got considerably easier.
Our Top Picks for Best Apps for Managing Multiple Stores
KeepShoppers Score: 9.9
Key Features
Two-way sync

Easy configuration

Custom pricing
Multi‑Store Sync Power is a multi-store inventory sync software that allows you to manage the inventory of all your stores in one place. With an easy-to-use dashboard and hassle-free setup, it will help you save time and money by ensuring that your products are always available, no matter where they are sold.
Why We Liked It
Multi-Store Sync Power is a good all-around solution that's responsive, and we were particularly impressed with the friendly customer service. In addition, it allows the user to sync inventory between two Shopify stores (or more) and has an easy setup that makes managing multiple stores a breeze.
Pros
Inventory management sync

Multiple location POS streamlining

Multichannel customer service

Affordable monthly pricing options

7-day free trial
Cons
Configuration can be confusing
» Read our review of Multi-Store Sync Power for a full description and details
KeepShoppers Score: 9.9
Key Features
No-limits configuration

Custom sort ordering

Tag sorting
Bestsellers reSort is a unique Shopify app that helps online merchants organize their on-site products into highly optimized collections without wasting any time. The app specializes in automatically creating collections based on metadata (tags, attributes, titles, SKUs, and more) so that you can focus on growing your business instead of organizing products manually.
It also comes with a suite of powerful automation features that allows you to do things like add inventory alerts when an item sells out or remove items from the collection as soon as they sell out.
Why We Liked It
Bestsellers reSort breadth of options and deep functionality cannot be underestimated. It allows for the creation of real-time collections and automatic sorting by pretty much any number of different options.
Pros
Auto sorts real-time collections

Lots of product sorting options

7-day free trial
» If you're interested to read more, check out our review on Bestsellers reSort
KeepShoppers Score: 9.7
Key Features
Syncs online and offline stores in real time

Drag-and-drop functionality

Total shop floor control
Katana Inventory Management is an order tracking and production control software for Shopify stores. It allows manufacturers to keep track of their orders, inventory, and production in one place. Katana makes it easy to see what needs to be produced and when, so you can stay on top of your production schedule and meet deadlines.
Why We Liked It
Katana is a truly standout app for manufacturers who are managing their e-commerce stores. With multiple-store management functionality and deep integration potential, it allows for total shop control, and it's a must-have if you're running a manufacturing business.
Pros
Shop-floor inventory management

Real-time calculation of stock levels

14-day free trial
Cons
More expensive than other options

Report snapshots can be limiting
KeepShoppers Score: 9. 6
Key Features
Quick setup

Messaging integration

High level of customization
Appikon - Back In Stock is an essential tool for online businesses that want to ensure they never run out of stock or miss a restock. It provides email and SMS alerts when products are back in stock or available for restocking, so businesses can quickly replenish their inventory and keep sales flowing.
Why We Liked It
Back In Stock has a very quick setup, great features, and great support. Additionally, its notification and analysis tools can help businesses that are mainly focused on resale as it allows for excellent inventory tracking and updates.
Pros
Automatic inventory updates

Stock level notifications

Performance and inventory analysis
Cons
Syncing can take a while

Partial or split orders cause issues
» Discover the best Shopify inventory apps for managing out-of-stock products
KeepShoppers Score: 9.5
Key Features
Comprehensive scheduling

Export inventory to supplier or vendor

Automate product and inventory import
If you're tired of spending hours updating your inventory spreadsheet, Stock Sync is for you. This automated inventory update tool can connect to Google Sheets, SFTP, or any other feeds to keep your stock levels up to date in minutes. Plus, it's easy to use—even for non-techies.
Why We Liked It
Two words: easy updates and scheduling. Store Sync's comprehensive scheduling and inventory management options allow for an almost fire-and-forget approach to managing e-store inventory. Any manual updates can be done very quickly and efficiently.
Pros
Scheduled inventory updates

Inventory management and stock level sync

14-day free trial
Cons
Does not include

Shopify POS



No multiuser options for large teams
KeepShoppers Takeaway: What's the Best Shopify App for Managing Multiple Stores?
These five apps are ideal for managing multiple Shopify stores. While Multi‑Store Sync Power and Bestsellers reSort are definitely standouts, that doesn't mean others don't deserve your attention. Back In Stock is definitely worth a look if you're a dropshipper, and Katana offers some standout functionality for manufacturers.
However, there's more to running a successful Shopify-focused e-commerce business than store management. We suggest taking a look at our other blogs explaining the types of apps that are essential for your store, and we even explain how to choose the apps that offer the most help with Shopify. Because we know that optimizing business expenditures is essential for all small business owners, there is also a handy guide outlining how much you should spend on Shopify apps.
KeepShoppers Methodology
Here's how we compared the Shopify apps for managing multiple stores on our list.
We scored each of them based on the breadth of options, integration potential, customization options, integration support, user-friendliness, and customer service. We also took into account the time and resources required to make the best use of the app—more feature-rich solutions are usually more complex and require a greater time investment to learn.
Our team aimed to examine the range of options that work for different users, as each company will have different needs and use cases.