4 Best Shopify Apps to Sync Inventory Between Multiple Stores

By

Daniël de Jager

Edited by

Michelle Meyer
Updated May 26, 2023.
Our team independently researches and recommends the best products and services. We publish reviews that are unbiased and not influenced by payments we may receive from advertising partners.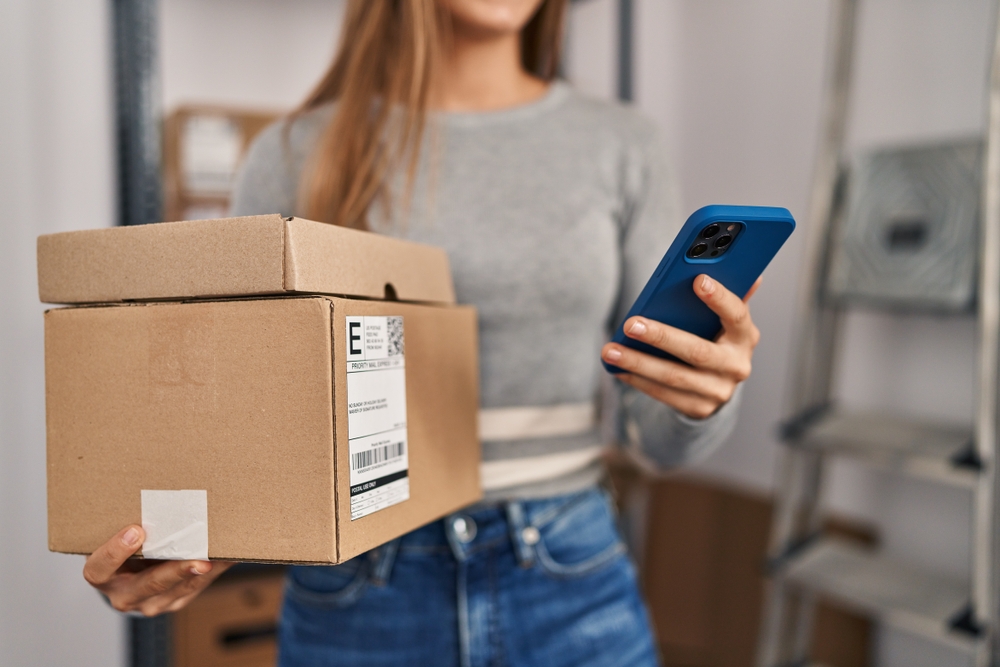 Managing multiple Shopify stores is a challenging task, and having some good apps by your side is essential for success. If your stores have many products, collections, orders, and inventory sources, you'll need a multi-store syncing app to keep everything organized.
Because there are so many factors to consider when looking at your options, we have scoured the web and listed the four best apps that will help you sync your inventory and orders between two or more Shopify stores. You can manage all your stores in one dashboard with most of these apps, saving you valuable time and money.
» How much should you spend on Shopify apps? Consider these factors when looking at the Shopify app cost
Our Top Picks for the Best Shopify Multi-Store Sync Apps
KeepShoppers Score: 9.8
Key Features
Synchronize inventory products across stores

SKU and barcode quality checks

Automatically create products in all connected stores
Multi-Store Sync Power by Egnition makes it a breeze to keep all your stores up-to-date by automatically updating inventory when you have a new order, refund, cancellation, or restock. You can similarly create products and adjust product and collection fields, which the app will amend across all your stores.
Why We Liked It
Multi-Store Sync Power's user-friendly interface makes it easy to navigate between your stores. Not only does it automatically update your changes, but it also offers you two-way sync, meaning you can make changes in any store, and it will reflect across all of them. Plus, if your stores have different pricing structures, you can create custom pricing rules that the app will follow whenever it implements your changes—say goodbye to updating prices manually!
Pros
Real-time inventory sync

One-click changes to all stores

Flexible two-way sync

Custom pricing models

Free plan

Excellent customer support
Cons
Configuration can be confusing for less tech-savvy users
» Read our full Multi-Store Sync Power review for a more in-depth analysis
KeepShoppers Score: 9.5
Key Features
Automatic inventory and order syncs

Sync and customize product fields

Allocate revenue to relevant stores
Syncio Multi Store Sync automates your store's backend operations by letting you synchronize stock levels, products, orders, refunds, cancellations, and more across any or all of your Shopify stores.
Why We Liked It
Suppliers or wholesalers will benefit from Syncio's bulk actions by uploading CSV files to update inventory levels, change prices, or add new products. All changes are reflected in real time, so you'll never be in danger of overselling. Additionally, its multi-location support means you can route orders from your expansion stores straight back to your main store for fulfillment. In this way, you can distribute your products to retailers without having to keep stock in limbo at multiple locations.
Pros
Easy and intuitive to use

Order forwarding

Fast servers with real-time 24/7 synchronization

Product field customization
Cons
Pricing structure is unclear

Cannot sync orders two-way
KeepShoppers Score: 9.2
Key Features
Automatic inventory level updates

Supports multiple file formats and data sources

Extensive third-party integrations
Stock Sync makes importing inventory from multiple suppliers effortless. Easily sync stock levels across your different stores then you can automatically update inventory and product data.
Why We Liked It
Importing inventory from suppliers is tedious and time-consuming work. Stock Sync saves you time by allowing you to easily import inventory data regardless of the file format. You can also set scheduling rules so the app knows when to automatically make inventory updates—even as often as hourly. Finally, because Stock Sync integrates with so many channels, you can even automate accounting, communication, and selling functions.
Pros
Import inventory from any file format

Automatic stock level updates

Price condition formula support

Set quantity rules
Cons
Not as many features as competitors
KeepShoppers Score: 9.0
Key Features
Sync products and inventory in real time

Sync disabling option and customization

Automatically adapt prices with percentages
SyncLogic connects one Shopify store with many others. Product information and inventory updates are made in the main store on the fly and reflected in child stores within seconds. To dropship, you can automatically create orders on your store and invoice the retail shop through Shopify.
Why We Liked It
SyncLogic's no-fuss solution does what it says it does and does it well. Sharing and syncing orders, products, and inventory is a breeze and includes all the necessary fail-safes to protect your products from accidental deletion. The app is ideally placed to help dropshippers connect to multiple retail stores and expand their brand.
Pros
Real-time inventory and product updates

Smooth, hassle-free experience

Deletion protection to prevent accidents

Quick and helpful support
Cons
No free option

Each synced store requires a subscription
» Browse this list of the best Shopify dropshipping apps for extra options
Sync or Swim With the Right Shopify App
Whether you're a wholesaler, dropshipper, or just a small business expanding into a new market, choosing the right Shopify app is important. We recommend Multi-Store Sync Power if you're looking for a comprehensive solution to manage inventory, products, orders, and prices.
However, your choice will depend on your business needs and budget. Once you've found an app that syncs everything just the way you need it to, you'll find you no longer need to spend time manually checking orders and products but can focus your energy on boosting sales.
» Need help with inventory management only? Explore the best Shopify apps to manage out-of-stock inventory
KeepShoppers Methodology
Our team aimed to examine the range of options that work for different users, as each company will have different needs and use cases. Here's how we compared the Shopify multi-store sync apps on our list. We scored each of them based on platform support, integration potential, customization options, user-friendliness, and customer service. We also took into account the time and resources required to make the best use of the app—more feature-rich solutions are usually more complex and require a greater time investment to learn.