10 Best Dropshipping Apps for Shopify (2024): E-Commerce Order Fulfillment

By

Brody Hall

Edited by

Joel Taylor
Updated November 17, 2023.
Our team independently researches and recommends the best products and services. We publish reviews that are unbiased and not influenced by payments we may receive from advertising partners.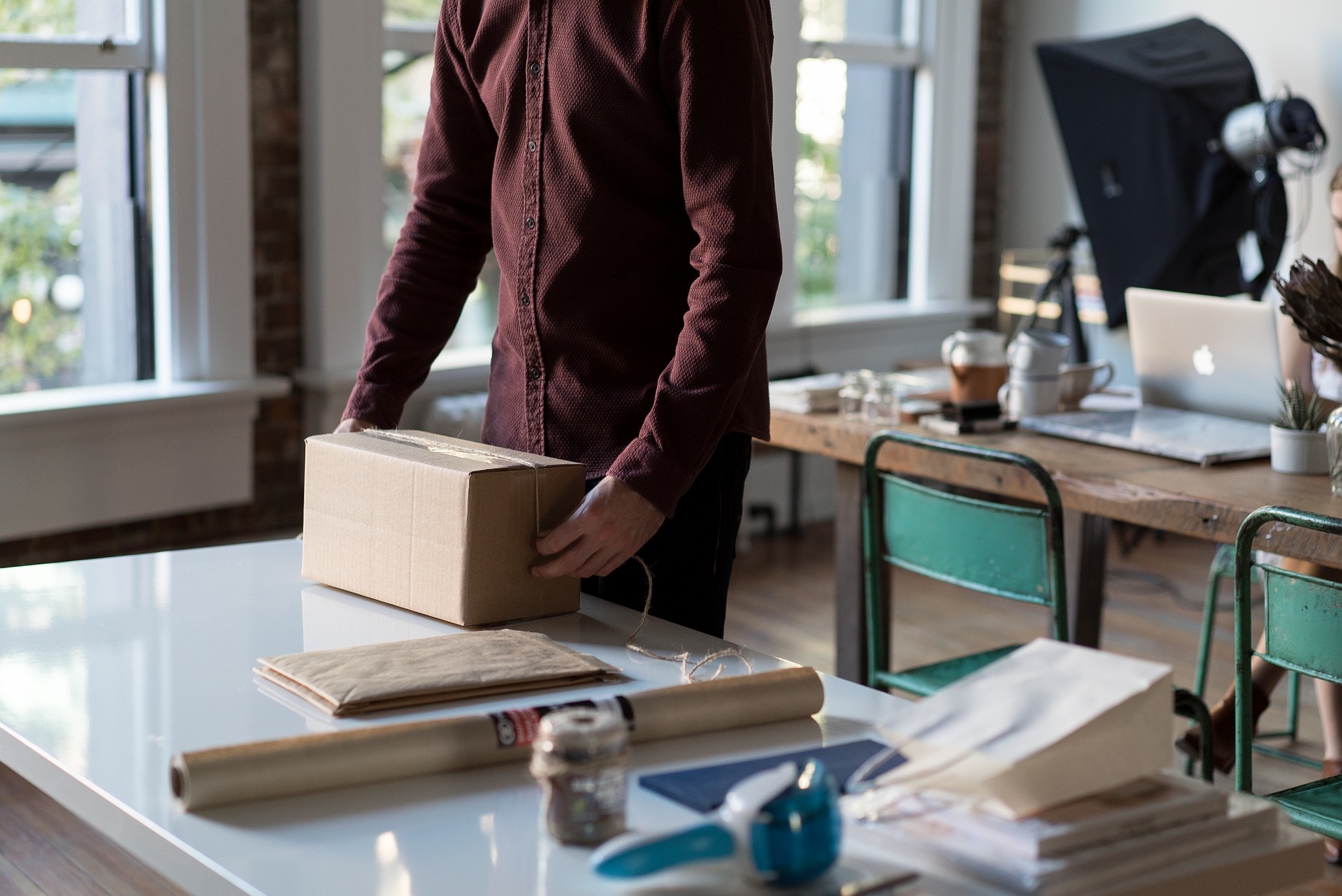 When choosing a dropshipping supplier and app for your e-commerce store, it's important to consider key shipping features that can help automate processes and save you time. These features include the ability to easily add and import products and variants from multiple sources to diversify your supply chain and receive alerts when product changes occur to avoid disappointing customers and hurting your business's reputation. In this post, we'll look at the top 10 dropshipping apps available to help your online store achieve maximum results.
Our Top Picks for the Best Dropshipping Apps on Shopify
1. Best Overall
KeepShoppers Score: 9.9
Key Features
Automated AliExpress dropshipping

Real-time inventory updates

Automatic profit estimation
Spocket helps you source and sell a vast selection of unique, trendy, and high-quality products from vetted US and EU-based suppliers. It simplifies the order process with automatic order fulfillment and shipment tracking and provides real-time inventory updates to ensure accurate product availability information.
Why We Liked It
We like Spocket for its wide range of features, 24/7 customer support, and extensive supplier network. The app aims to connect over 60,000 online retailers with dropshippers, offering extremely competitive pricing packages with a wide range of exciting products. On top of that, the UI is extremely easy to navigate so even the most inexperienced users will have no trouble finding their way.
» Read our full Spocket review for further insights
2.

Best for US, EU, & China Suppliers
KeepShoppers Score: 9.8
Key Features
Built-in product editor

Easy supplier change

Automatic product importing
Importify allows Shopify dropshippers to import products with a one-click functionality from multiple eCommerce platforms. Users can autofill fields such as product descriptions, images, and pricing while also taking advantage of the app's automatic price markup feature to help price products competitively and avoid selling out-of-stock items.
Why We Liked It
Importify is a great app for Shopify store owners looking to import products from AliExpress, Amazon, Etsy, and other US, EU, & China-based suppliers. It has a built-in editor for easy product customization and allows for easy supplier changes at will with 24/7 customer support as an added bonus for any users in need of assistance.
» Learn more by reading our full Importify review
3.

Best for Reliable Suppliers
KeepShoppers Score: 9.6
Key Features
One button add-to-store function

Automatic order fulfillment

Supplier vetting
Zendrop offers a vast selection of high-quality products from vetted Chinese suppliers, with products updated daily and multiple pricing plans to fit businesses of all sizes and budgets as well as lower fees for higher-volume sellers. It has a product customization feature that allows users to edit product titles, descriptions, and images to match their Shopify store's branding/marketing needs and a user-friendly interface and customer support team to help every step of the way, including dedicated account managers for high-volume sellers.
Why We Liked It
Zendrop is a great app for e-commerce entrepreneurs looking to automate and streamline their business processes by connecting with reliable Chinese suppliers. It stands out with its convenience and cost-effectiveness, making it an attractive option for e-commerce business owners looking to simplify their operations and improve their bottom line.
» Check out our full Zendrop review for an in-depth understanding
4. Best for Order Management & Fulfillment
KeepShoppers Score: 9.4
Key Features
Integrated Branding

Private Storage

Bulk Ordering
Topdsers offers a product database that includes millions of products from various suppliers, making it easy for Shopify store owners to quickly find the products they want to sell. It offers a fulfillment service that includes inventory management, order processing, and shipping and also allows for custom branding options to maintain brand consistency.
Why We Liked It
Topdsers is a solid option for Shopify dropshippers as it offers a solution during every step of the supply chain from product sourcing to order fulfillment. We especially liked that it offers an automated pricing feature using data analysis to determine the optimal pricing strategy based on market trends and competitor pricing which can be applied to all bulk orders.
5. Best for Automation & Customization
KeepShoppers Score: 9.3
Key Features
Robust reporting & analytics dashboard

Product video creation

API integration
EPROLO is a popular Shopify app that helps to automate the dropshipping process and offers extensive customization options for online store owners looking to tinker with their product designs. It offers custom branding options, video creation, private inventory, and API integrations, allowing users to connect with their website or marketing automation software. EPROLO also offers multi-language support, allowing e-commerce store owners to communicate with their suppliers and customers in different languages, helping to expand their customer base and reach new markets.
Why We Liked It
EPROLO automizes many steps from product sourcing to shipment tracking, saving users valuable time and money. It's perfect for well-established brands as it offers many different customization options and a large supplier network to choose from so store owners can offer their customers a variety of different products.
» Read our full EPROLO review for more info
6.

Best for Product Quality
KeepShoppers Score: 9.1
Key Features
Automatically sends tracking info

One-click product import

Automated pricing
Dropified helps its users free up precious time with a ton of automated features. From bulk ordering, automatic markups, and order tracking all the way to order fulfillment. It has a product database that includes millions of products from trusted suppliers, ensuring product quality.
Why We Liked It
Dropified offers convenience, automation, and cost-effectiveness which makes it an attractive option for users looking to sell high-quality products on their Shopify stores. The app is easy to use and allows users to easily streamline their operations and scale their business.
7.

Best for Worldwide Dropshipping
KeepShoppers Score: 9.0
Key Features
Shipping calculation feature

Import product reviews

Order syncing
CJdropshipping aims to streamline and speed up the entire fulfillment process with bulk dropshipping orders, same-day processing, and USA shipping from USA warehouses. Users can connect with a large network of suppliers that offer a wide range of products, including apparel, electronics, and home goods that are ready to be shipped out to customers on demand.
Why We Liked It
CJdropshipping is an appealing Shopify app for store owners looking to dropship worldwide. It offers an extensive range of products from a large supplier list with features such as custom branding, multi-language support, and competitive pricing. In particular, we love the warehouse and fulfilment services available which make it an ideal app for global dropshipping reach.
8.

Best for Startups
KeepShoppers Score: 8.9
Key Features
One-click product import

Order management

Educational resources
Oberlo is a popular dropshipping app that offers a variety of features and tools to help e-commerce store owners automate and streamline their business processes. With it, users can import products with a single click, automate pricing and apply custom branding to millions of products sourced from an extensive supplier base. Oberlo also offers educational tools such as videos and guides to help users gain even more knowledge and grow their business.
Why We Liked It
The best part about Oberlo is that it offers order management and fulfillment servics that includes inventory management, order processing, and shipping. This is perfect for e-commerce startups as it saves precious time and money and allows owners to focus their attention on other aspects of their business. The educational resources are also an added bonus for those with a keen sense to learn more.
9.

Best for AliExpress Dropshipping
KeepShoppers Score: 8.7
Key Features
Multiple Shopify store management

Bulk order processing

Automatic order tracking
AliExpress Dropshipping integrates with AliExpress and other suppliers to help users find and import products into their store with just a few clicks. The app has an intuitive interface that's easy to use and automates many tasks such as order tracking and fulfillment, product price monitoring, and bulk order processing. It's also very cost effective and offers competitive pricing for its features.
Why We Liked It
If it's AliExpress integration you want, look no further than DSers‑AliExpress Dropshipping. The app is specifically designed for quick and efficient AliExpress Dropshipping, offering a range of tools and resources to help users optimize their stores, including real-time market analysis, customizable pricing rules, and in-app support. It's especially good for owners of multiple Shopify stores as they can all be managed under only one account.
10.

Best for Print-on-Demand Dropshipping
KeepShoppers Score: 8.5
Key Features
Automated order processing

Easy integration

High-quality printing
Printful: Print on Demand is a great 3-in-1 solution that takes the stress out of dropshipping. The app will print, package, and ship products to customers using high-quality printing tools to ensure a professional and attractive look. It's quick and simple to set up with a wide range of customizable products available, making it easy for users to create a unique product line that fits their niche and target audience.
Why We Liked It
The app is completely free and users are only charged when an order comes in, making it ideal for stores with lower budgets. With high-quality printing and products on offer, Printful is sure to help Shopify store owners keep their customers happy and coming back for repeat purchases.
Shop Till You Drop
At its core, the appeal of dropshipping to many e-commerce merchants is that it's meant to be a hands-off approach. But, if you happen to choose the wrong dropshipping app, your experience is likely to be the exact opposite of this.
To ensure your online business runs smoothly and you don't get bogged down in the tediousness of mundane dropshipping processes, use the above list to find yourself a dropshipping app that's not only easy to use but also comprehensive in its approach. This will not only save you a lot of headaches but also a ton of time and money going forward.
» Ready for the next step? Find out how to design your store with the best Shopify apps
KeepShoppers Methodology
At KeepShoppers, we have developed a methodology to evaluate the best dropshipping apps based on individual user needs and use cases. Our evaluation process includes assessing platform support, integration potential, customization options, user-friendliness, and customer service. Additionally, we consider the amount of time and resources required to fully utilize the app, as more feature-rich solutions often demand a greater time investment to learn.