How To Set Up Shopify Dropshipping For Your Store

By

Brody Hall

Edited by

Davor Štefanović
Updated February 10, 2023.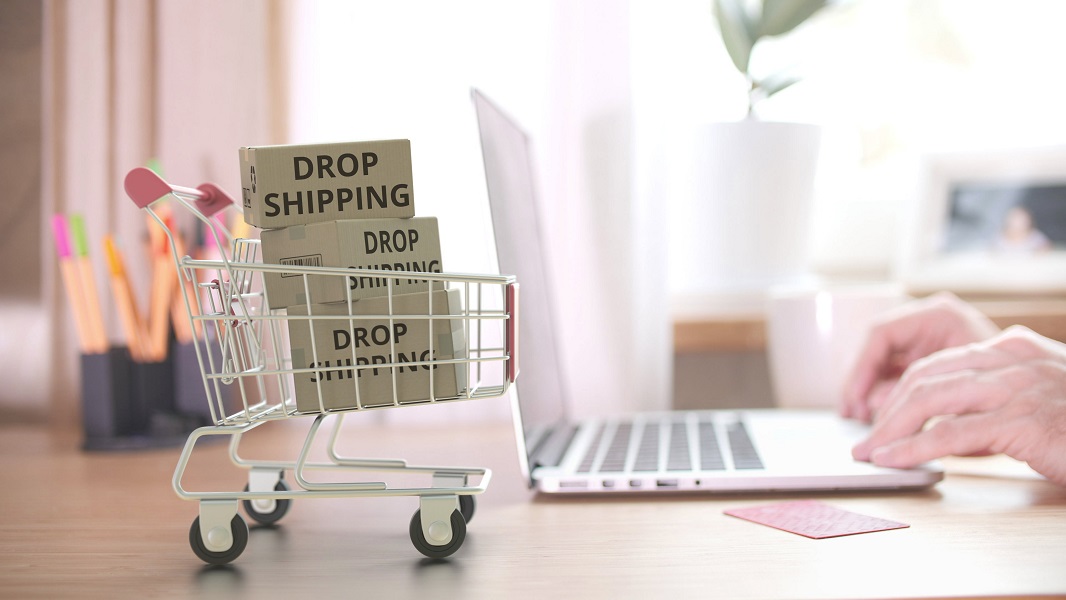 The Shopify Online Store sales channel provides users with a digital home for their business. Furthermore, once you are on the Basic Shopify plan, you will have the opportunity to start selling with an online store.
Shopify provides you with everything you need to create website pages, publish interesting blogs and sell your products.
It can all be controlled in one place and comes with flexible customization. You can design your Shopify store to fit within the theme of your business.
This includes the ability to build custom menus that customers can browse through to select your products. Moreover, you will have a custom domain name, checkout buttons, and have responsive themes.
Your journey into selling online will become easier when you choose a reputable sales channel such as Shopify.
How To Install A Dropshipping App on Shopify
All apps found on Shopify will have their unique functions and features.
One such app includes Honest Fulphilment, a dropshipping company that provides Third-party (3pl) logistics efficiency.
There are a few steps you have to take to download the Honest Fulphilment app or any other dropshipping app.
The steps include:
Log into the Shopify App store and search for the dropshipping app you want to download.

Once you have found the app click on it.

On the app listing page, find the Add app feature and click it.

In your Shopify admin, be sure to click install the app to authorize the use of the app.
Once the app is installed, you can find and use it under the Apps page in your Shopify admin.
How To Setup Your Store Address
Shopify has made setting up your store simple. The store address you create is the address that will be shown on Shopify.
Once your store has been set up and completed, there isn't much work left to do.
Your online store automatically uses the settings for checkout and order fulfillment that you have selected, and all of your products will automatically appear on your online store.
After setup, you will be given your individual 'myshopify' domain website address. Your store address will be based on the store name you signed up with.
The domain will look something like your-store-name.myshopify.com.
How To Select The Correct Address
As your store address uses the name you signed up with, you should ensure that you sign up with your business name and make sure to include the correct business email address so that everything syncs without error.
This will help keep everything streamlined and ensure that you sell your products with a professional brand behind them.
Another address that you have to ensure is correct is the shipping address; this needs to be recognized for your shipping label. Once the address has been submitted, it will be checked against the database of the shipping carrier.
When the addresses are recognized, the carrier will accept the label, there will be no errors in reading the label, and therefore no delays in processing and shipping.
For more information on unrecognized addresses or error messages, visit the Keepshoppers Community and ask our experts there.
How Does Shipping Insurance Work With A Dropshipper?
Shipsurance is found on Shopify and will provide you with shipping coverage for the transportation of your products. Once you purchase Shipsurance through Shopify Shipping, your packages will be insured for damages, theft, or loss.
Certain terms and conditions do apply, as some products may not be eligible for coverage.
How To Add Shipping Insurance On Shopify
Using Shopify admin, you can add your shipping insurance and file claims directly.
Contact KeepShoppers Today
Contact KeepShoppers today for more information on third-party calculated shipping rates as well as other dropshipping services.