PageFly vs. GemPages: Landing Page Builders for Shopify

By

Adeel Qayum

Edited by

Michelle Meyer
Published October 11, 2023.
Our team tests eCommerce apps and publishes app comparisons that are unbiased and not influenced by payments we receive from some of the app developers.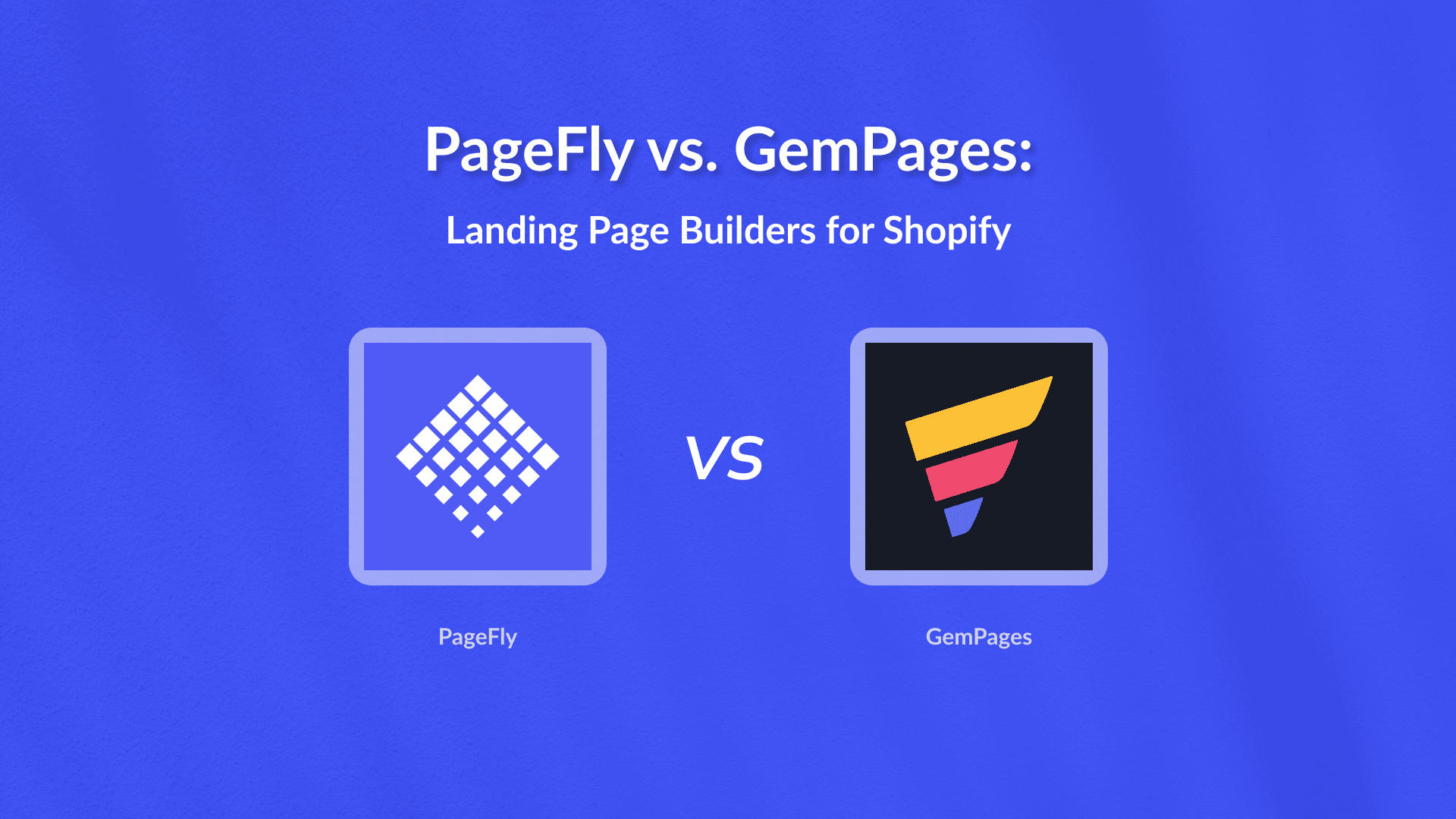 The quality and presentation of your landing page can be the difference between getting conversions or watching potential customers pass you by. To ensure you're getting the maximum results from your landing pages, take advantage of one of the many landing page builders that Shopify offers. There's growing competition in the market, which can lead to confusion when trying to find the right app. Fret not, because we're going to do a comprehensive comparison of two top players: PageFly and GemPages. To help you make an informed decision, we look at their:
Features

Pricing plans

Template variety and quality

Integrations

A/B testing and analytics

User-friendly interface and learning curve

Customer support and resources
PageFly vs. GemPages
1. Feature Comparison
A side-by-side comparison of PageFly vs GemPages features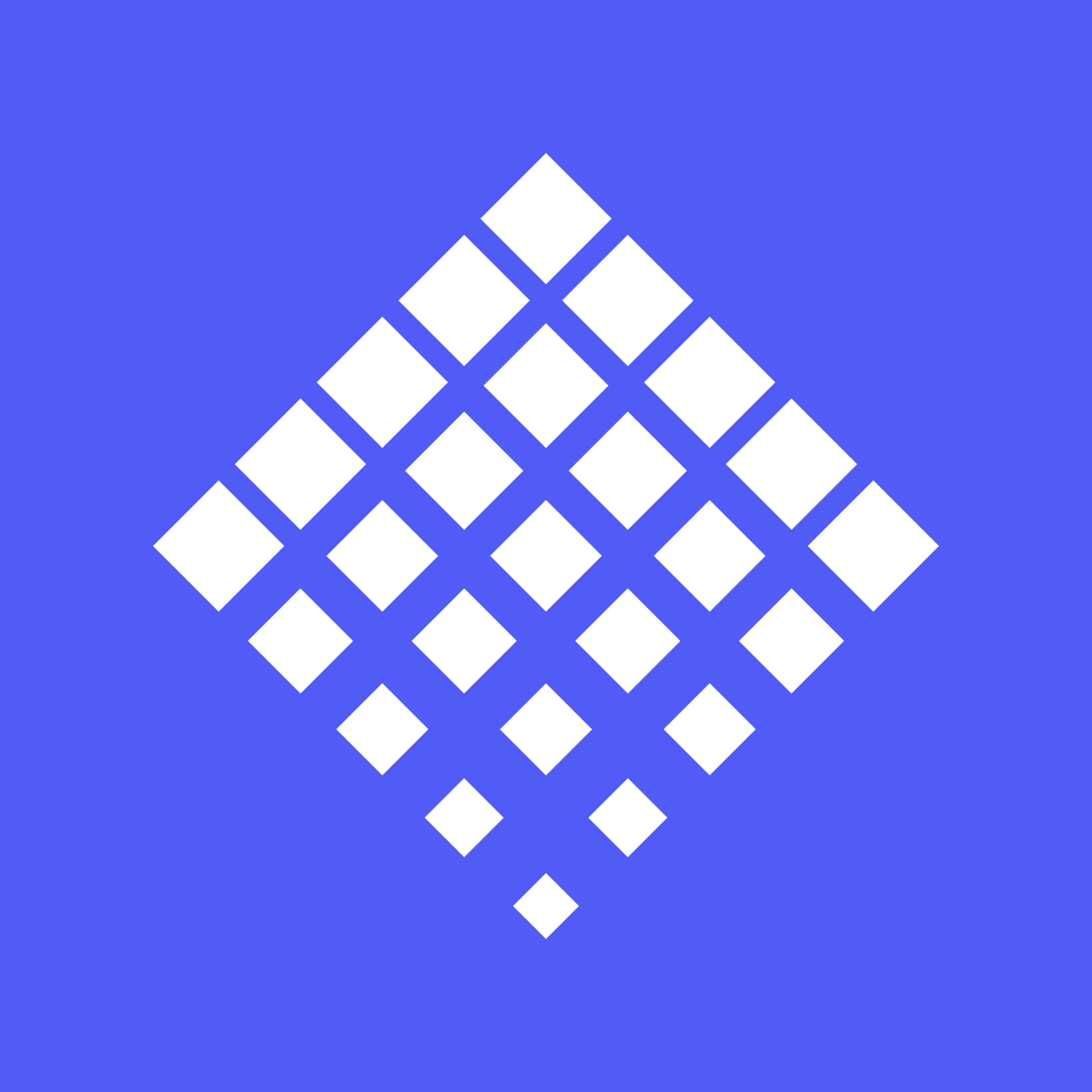 PageFly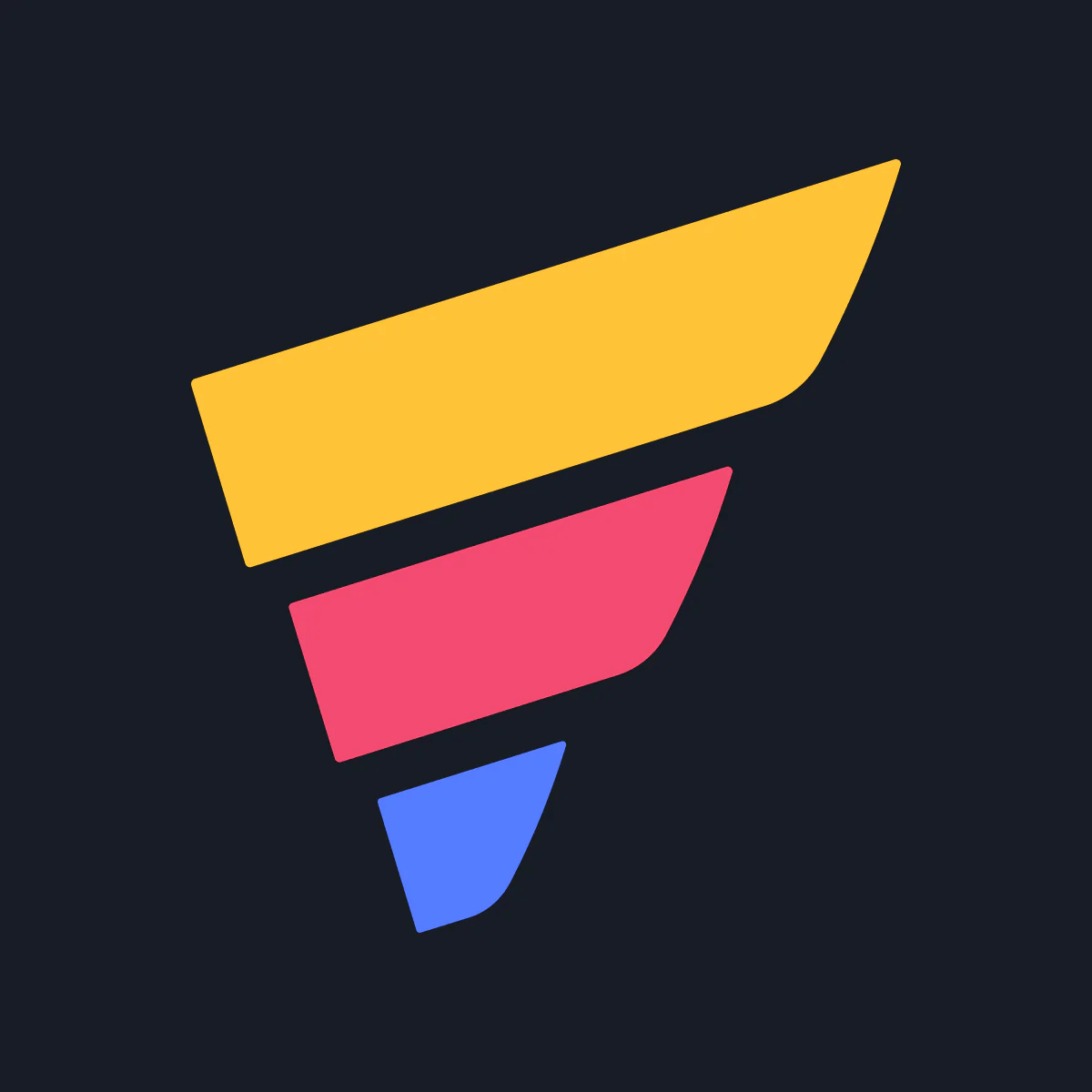 GemPages
AI-powered features
AI tools to streamline page creation and optimization.
Drag-and-drop editor
Easy editing tool for effortless page design.
Responsive templates
Templates that automatically adjust for optimal mobile and desktop viewing.
Advanced elements
Customizable building blocks like buttons, icons, and QR codes for tailored page design.
Build Shopify sections
Custom section option to extend a theme's functionality.
Global style
Consistent styling for specific sections or elements across pages.
SEO and speed optimization
Enhanced search visibility coupled with optimized page load times.
A/B testing
Testing multiple page versions to identify which elements maximize conversions.
Page scheduling
Tools to schedule landing pages based on company objectives.
24/7 support
Live, real-time support around the clock to assist with any issues or questions.
PageFly
PageFly gives Shopify users fine-tuned control over their store, including the ability to build specialized Shopify sections. With a focus on clean coding and speed, it ensures that your website remains performant. It also integrates smoothly with various themes and popular apps.




» Read our PageFly review to gain better insights
GemPages
GemPages offers a no-code solution that simplifies page creation with a versatile drag-and-drop editor. Added features like A/B testing and AI-driven tools help merchants convert visits into sales, enriching the platform's utility for maximizing marketing impact.




» Read our GemPages review for more details
2. Pricing Plans
PageFly
PageFly pricing is divided into three plans:
Free

Pay-as-you-go

Unlimited
Pay-as-you-go pricing is further divided based on the number of "slots" you need, equal to one published section or page.
GemPages
GemPages pricing is more cut-and-dry with 4 available plans:
Free

Build

Optimize

Enterprise
3. Template Variety and Quality
Both apps feature plenty of pre-built templates to help you build high-impact landing pages, but PageFly has about 20% more to choose from. As of the time of writing, PageFly's website features over 120 templates, while GemPages features just under 100.
But what GemPages lacks in volume, it makes up for in detail. You'll see dozens of categories to help streamline your search, including page type, purpose, and industry. It even offers templates for holidays and seasonal events, while PageFly doesn't. However, in terms of quality, you won't run astray with either app: both feature elegant and beautiful templates designed to help you grow your conversions.
» For a complete list of page builder tools, head to our top 10 list of page builder apps
4. Integrations
Both apps integrate with dozens of other apps, tools, and platforms to give you seamless functionality across your tech stack.
PageFly integrations:
GemPages integrations:
GemPages offers a more robust categorization, which may help you get to your desired apps faster.
5. A/B Testing and Analytics
PageFly offers A/B testing through third-party tools like Google Optimize. You can easily conduct split tests and view key metrics like sales and conversion rates to make informed business decisions.
GemPages has A/B testing built into its platform. You get direct access to key metrics such as unique users, conversions, and pageviews without needing any third-party tools, making the A/B testing experience more seamless.
» Already have landing pages? Here's how to master landing page optimization
6. User-Friendly Interface and Learning Curve
PageFly streamlines page design with its intuitive drag-and-drop interface. Learning how to use PageFly is fairly straightforward, even for those new to website design or e-commerce. The platform offers over 70 templates that you can easily customize to your liking.
GemPages also offers a user-friendly interface but adds more layers of customization for those with coding skills. Its design choices, like categorized blocks for different page types and a library of elements, offer a clear road map for the design process.
7. Customer Support and Resources
Both PageFly and GemPages offer a comprehensive range of support options.
PageFly:
Help Center

Academy Portal

24/7 Live Chat

Email Support
GemPages:
Help Center

Forum

Facebook Community

Live Chat

Email Support
When comparing the two, PageFly support stands out for its round-the-clock support, offering immediate assistance anytime.
Landing Your Choice: Ideal Shopify Landing Page Builder
Ultimately, choosing the right app will depend on your Shopify store's specific needs, goals, and budget. We recommend PageFly for smaller businesses or brands that are looking for simple, uncomplicated features without compromising quality and ease of use. GemPages offers more sophisticated tools and features (including AI-fueled features), with more opportunities to customize and create exactly what you want.