Multi-Store Sync Power vs. Connected Inventory: Which Is Best for Your Shopify Store?

By

Rob Elgar

Reviewed by

Michelle Meyer

Fact-check by

Romi Hector
Updated May 2, 2023.
Our team tests eCommerce apps and publishes app comparisons that are unbiased and not influenced by payments we receive from some of the app developers.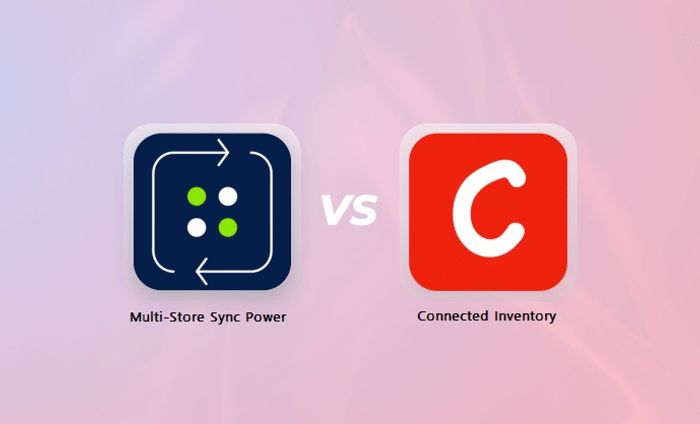 Running a scaling Shopify store can be a full-time job. Keeping track of inventory over multiple collections, stores, warehouses, and various fulfillment channels can become complex if you're doing it manually.
Luckily, there are automated inventory management apps such as Multi-Store Sync Power and Connected Inventory that connect your product inventory over multiple channels and stores, saving you time and reducing the chance of human error.
Multi-Store Sync Power vs. Connected Inventory
Feature Comparison
Comparing features of inventory management Shopify apps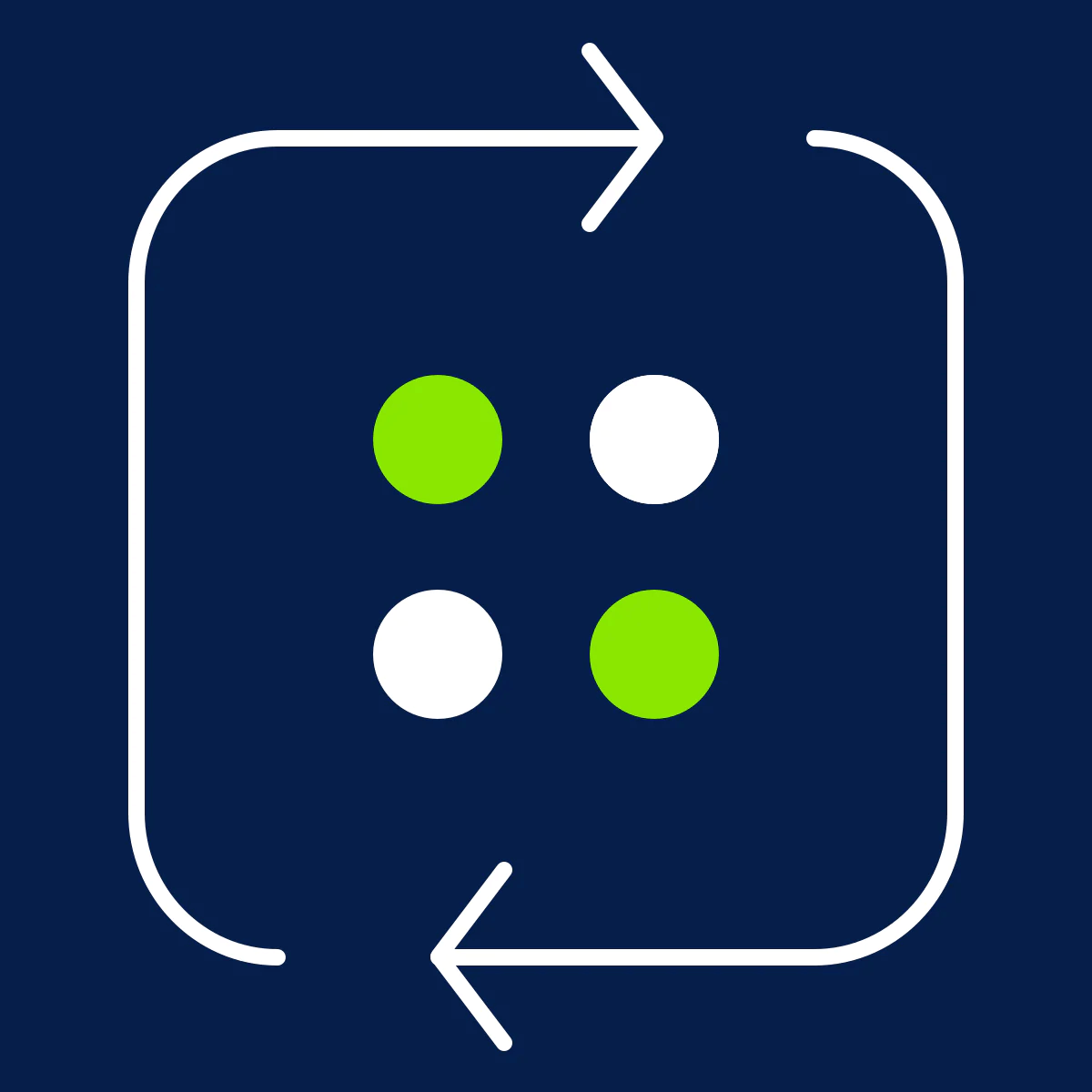 Multi‑Store Sync Power
Connected Inventory
Automated Inventory Updates
Automatically updates inventory in all linked stores each time a sale, refund, or cancellation occurs.
Create & Update Products
Creates and updates products on a single store then synchronizes the information across all linked stores automatically.
Find Unlinked Products
Locate unlinked products and SKUs/ barcodes that haven't been correctly set up or synchronized.
Link Inventory Across Multiple Stores
Connect inventory across multiple sales channels and Shopify stores.
Manages Inventory for Bundles and Variations
Automatically manages stock levels of products with variations or bundles that make use of the same inventory.
Supports Multiple Locations
Connect multiple store locations and synchronize inventory on a location level.
Special Features
Multi-Store Sync Power connects your inventory over multiple stores via location or store level, while also allowing you to create custom pricing structures throughout. The app also keeps track of all your inventory changes during a specific time and the reason. This allows you to track how your stock is moving through your stores better.
By using the same SKU for specific products, Connected Inventory will manage stock from bundles and variations that use the same inventory pool. For example, when selling tickets at different prices or different package deals.
» Discover more details in our full Multi-Store Sync Power review
Ease of Use
Features are one thing, but if an app isn't user-friendly, it loses a lot of its value. Here's how Multi-Store Sync Power and Connected Inventory compare.
Multi-Store Sync Power
This Egnition app is simple to use and will save you countless hours once it's correctly configured. If the configuration is not done correctly, your customers can experience issues such as jumbled stock or incorrect inventory data.
If you have just two stores or a small product count, you'll find the app easy to set up and integrate. But if you have a large number of SKUs you may have some difficulty with setting up the app. Luckily, the Egnition team provides a thorough onboarding process that troubleshoots and supports you through the initial stages.
Once the app is configured it offers a seamless workflow that can be operated directly from your Shopify Admin.
Connected Inventory
Connected Inventory is incredibly user-friendly and simple to set up. Just install the app, change your SKU codes as needed, and watch the app sync all the data for you.
That said, users have complained that, in some cases, the app doesn't sync their products and can misrepresent data when a large number of sales are made in a short period of time.
Quality of Customer Support
Customer support is essential when it comes to software. Whether you need help setting up the app, need to troubleshoot a problem, or are looking for some expert advice, a strong support team should be a deciding factor when choosing new software for your Shopify store.
Multi-Store Sync Power
The team at Egnition are well known for their outstanding customer support. The Multi-Store Sync Power support team can be contacted 24/7 every day via email or the chat bubble available in all their apps.
Connected Inventory
Many customers have complained about a lack of response and no helpful advice when an issue arises. Furthermore, Connected Inventory is more likely to direct you to guides and blog posts than deal with your issue directly.
That said, many customers have been thrilled with the high level of service, but this seems to be inconsistent. InsCoder, the developers of Connected Inventory, can be contacted via email.
Pricing Comparison
Gold
$29.99 (101-1000 products)
Platinum
$49.99 (1001-5000 products)
Value for Money
Although both apps are inventory management tools, they work slightly differently. Connected Inventory has only a single monthly plan of $9.99, including a free 7-day trial. Considering its limited functions and poor customer support, this can be considered slightly pricy for what it does. Multi-Store Sync Power offers a free trial, free plan, and multiple pricing levels to best suit your store and budget. This allows you to find the most value from the app by balancing your needs and expenses.
Final Verdict: Which App Simplifies Multiple Inventory Management?
It's not easy choosing the best apps for your Shopify store. You have to balance what you need with what you can afford. Both Connected Inventory and Multi-Store Sync Power are inventory apps that will allow you to connect your inventory in different ways: Multi-Store Power Sync focuses holistically on all of your stores, while Connected Inventory helps you with product bundles and variations.
Although both apps have a unique function, we recommend Multi-Store Sync Power because it offers a larger range of features and a dedicated support team to help scale your Shopify store in the long run.