How to Add Buy Now Pay Later to Your Shopify Store: Step-by-Step Guide
Shoppers love flexible payment options. Discover how you can add the Buy Now Pay Later (BNPL) option to your Shopify store and keep your customers smiling.

By

Elijah Adebayo

Edited by

Michelle Meyer
Published October 2, 2023.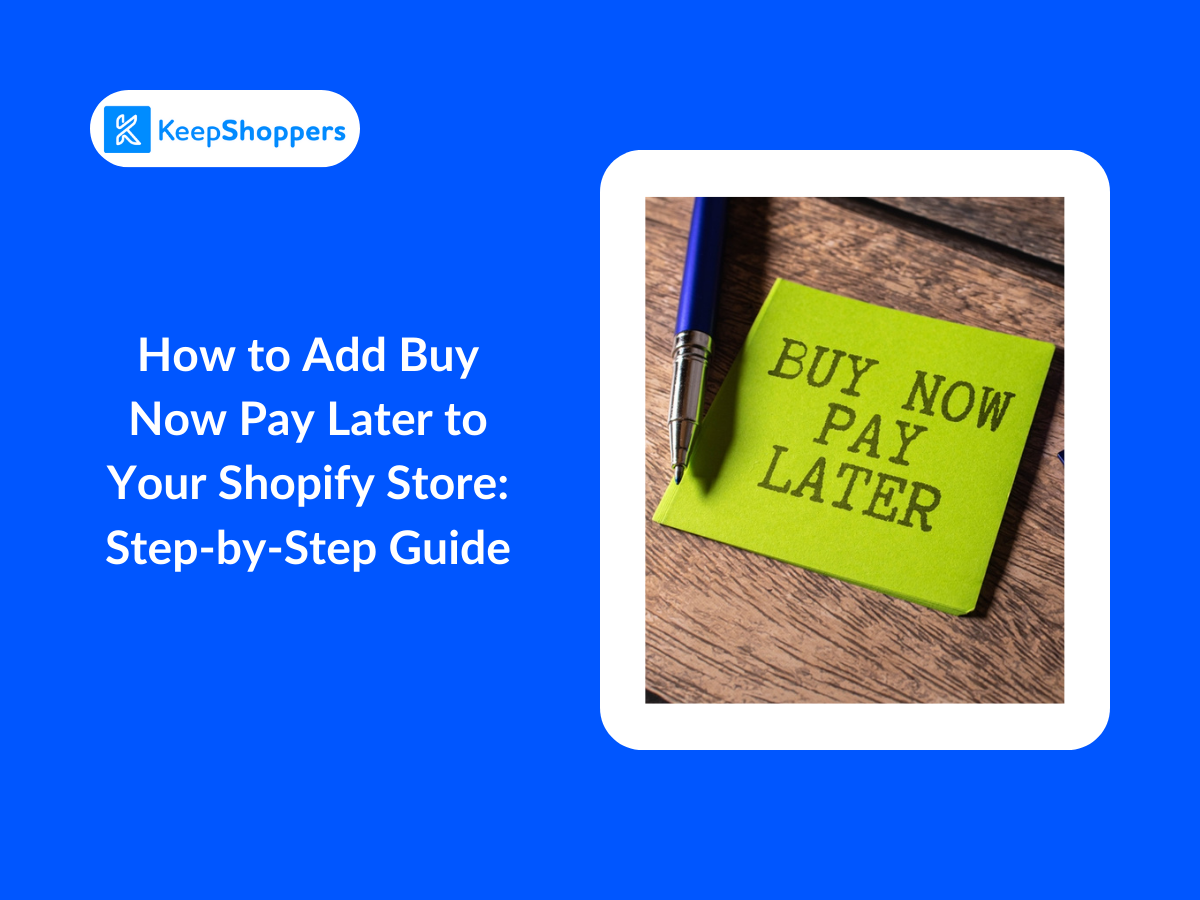 Buy Now Pay Later (BNPL) is a payment method that allows shoppers to split their payments into smaller, more manageable chunks over a period of time.
This option can help you increase sales, offer an enhanced customer experience, and tap into a larger customer base. Why? Because customers appreciate the financial flexibility. Without the immediate burden of full payment, their shopping journey can be smoother and more enjoyable.
In this guide, we'll walk you through the process of adding BNPL to your Shopify store, with a specific focus on using Shop Pay Installments.
Step 1: Activate Shop Pay on Your Shopify Store
Your first action is checking that Shop Pay is enabled on your Shopify store. If it already is, you can skip to Step 2.
Log in to your Shopify store and go to

Settings

>

Payments

.

In the Shopify Payments section, select

Manage

.

Scroll down and check the

Shop Pay

option.

Click

Save

.
You have to set up Shop Pay first otherwise you may not receive your payments. Instead, the customer will automatically be refunded.
Step 2: Activate Shop Pay Installments
Next, you need to enable Shop Pay Installments on your Shopify store:
Stay in the

Manage

section in Shopify payments.

Under the

Shop Pay

option, check

Shop Pay Installments

.

Click on

Save

.
Customization options like specifying installment durations or purchase amount thresholds may vary depending on your specific Shopify plan and location.
Step 3: Test the BNPL Feature
Before making the BNPL feature live, make sure to test it and double-check everything is functioning as expected. Note: you can't just do a test order—you have to place a real one and then cancel and refund it.
Here's how you can perform a test transaction using the BNPL option:
Add a product to your cart.

Proceed to checkout.

Select the Shop Pay Installments option as your payment method.

Choose the installment plan that suits you best.

Complete the transaction.
Once the transaction is complete, you should receive an order confirmation. Review it to ensure all details are correct and the BNPL option is clearly indicated.
Buy Smarter, Pay Easier
In the bustling e-commerce world, staying relevant means adapting to trends like BNPL. Implementing options like Shop Pay Installments—or other top BNPL Shopify apps—can transform your Shopify store's sales trajectory. By offering flexible payment methods, you cater to modern consumers' preferences, setting your store apart in the competitive market.