Harnessing the Power of Social Media and Influencer Marketing: Insights from Bang Energy

By

KeepShoppers Team

Reviewed by

Michelle Meyer
Updated July 17, 2023.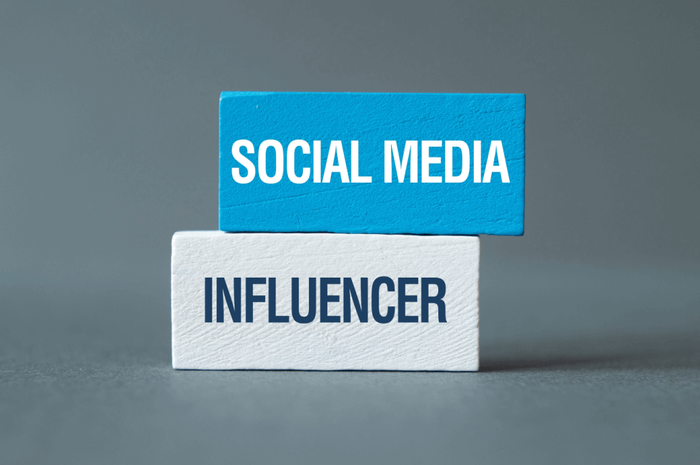 In the ever-evolving digital landscape, companies need to be nimble, innovative, and customer-centric to stay ahead. One brand that exemplifies this is Bang Energy. Guided by Viviana Muci, their Global Director for Digital Marketing and E-Commerce, Bang Energy successfully uses social media trends, audience engagement, and influencer marketing to establish a compelling brand presence.
Let's explore the key strategies that have contributed to Bang Energy's success.
1. Engaging the Audience in Product Innovation
2. Capitalizing on Social Media Trends
3. Adopting a Mobile-First Approach
4. Leveraging the Power of Influencer Marketing and Gen Z Appeal
5. Reusing Best-Performing Creatives in Paid Campaigns
6. Partnering With Technology for E-Commerce Growth
1. Engaging the Audience in Product Innovation
E-commerce sellers, take note:
Your customers are more than just consumers—they're also your co-creators.
Bang Energy realized this early on, giving their audience a stake in the brand's product innovation strategies. This approach has led to products that are in tune with their audience's preferences. This also fosters a deeper connection between the brand and its customers, turning ordinary consumers into loyal brand advocates.
For example, Bang Energy ran a social media campaign for Star Wars day, asking their customers whether they're team Star Blast or Sour Heads. By coupling this with a competition to win a free case of Bang Energy, the company was able to gamify a survey and find out why customers liked or disliked a certain product.
2. Capitalizing on Social Media Trends
Bang Energy has brilliantly tapped into social media trends by engaging a team of Gen Z enthusiasts who live and breathe the social media landscape. This team, immersed in the platforms around the clock, understand the evolving trends and best practices from an insider's perspective. This approach harnesses the power of Gen Z's inherent understanding of social media dynamics, enabling Bang Energy to genuinely resonate with the rapidly expanding Gen Z consumer base.
Bang Energy's Brand Activation Team in particular specializes in making and growing personal connections with customers at local businesses, events, retail stores, and on college campuses.
3. Adopting a Mobile-First Approach
In an age where over 63% of online shopping begins via mobile, and nearly 43% of shopping will be completed entirely through mobile (m-commerce), Bang Energy has optimized its approach for the mobile-first customer journey. Their social media team leverages these shifts in user behavior to drive engaging content, enhancing user experience and fostering brand loyalty.
4. Leveraging the Power of Influencer Marketing and Gen Z Appeal
Influencer marketing isn't a fleeting trend—it's here to stay, and Bang Energy has made it a critical part of its marketing strategy. They've built sustainable partnerships with influencers, turning them into brand ambassadors. This approach is particularly effective with younger demographics, like Gen Z, who heavily engage with influencers.
By creating a "Share Your Story" playlist on TikTok, influential community members can endorse the brand's products and create an authentic connection with potential customers.
5. Reusing Best-Performing Creatives in Paid Campaigns
Bang Energy has successfully addressed a common challenge among marketers: finding creatives that convert. They run a variety of content through their organic channels, free of charge, and closely monitor performance. The top-performing creatives, as defined by precise metrics, are then reused for paid campaigns. This practice not only optimizes resources but also significantly boosts the performance of their campaigns. The result is a strategic approach that maximizes the impact of their paid marketing efforts.
For example, Bang Energy has posted two back-to-back TikTok videos about firefighter Jackie and how their products help her "fuel her future".
6. Partnering With Technology for E-Commerce Growth
Bang Energy's impressive rise comes as much from technological partnerships as from innovative marketing. To address the needs of their dynamic market, they upgraded their e-commerce platform and enhanced customer experience. The relaunch of their e-commerce site resulted in an impressive sales increase in the first month, affirming the transformative power of digital adaptation in tandem with a robust marketing strategy. Bang Energy also harnessed new software for customer relationship management and email marketing, which now generates a large portion of their monthly e-commerce sales.


By offering "Quick View" and "Quick Shop" options, Bang Energy makes it easy for their customers to convert and complete their desired action.


In another savvy move, they introduced a "buy now pay later" feature, particularly appealing to their Gen Z and young millennial demographic.
This strategic use of technology, catering to audience preferences, has proved pivotal in boosting their business metrics.
Harness the Future of E-Commerce Marketing
Bang Energy's marketing practices provide valuable insights, demonstrating the power of social media, influencer marketing, and a deep understanding of the target audience in building a strong brand presence and driving business growth. The brand's successful strategies offer an excellent roadmap for e-commerce sellers navigating the complex digital marketing landscape.