Shopify vs. Woocommerce: Which Is the Best Platform for Dropshipping in 2024?

By

Brody Hall

Edited by

Joel Taylor
Updated November 17, 2023.
Our team tests eCommerce apps and publishes app comparisons that are unbiased and not influenced by payments we receive from some of the app developers.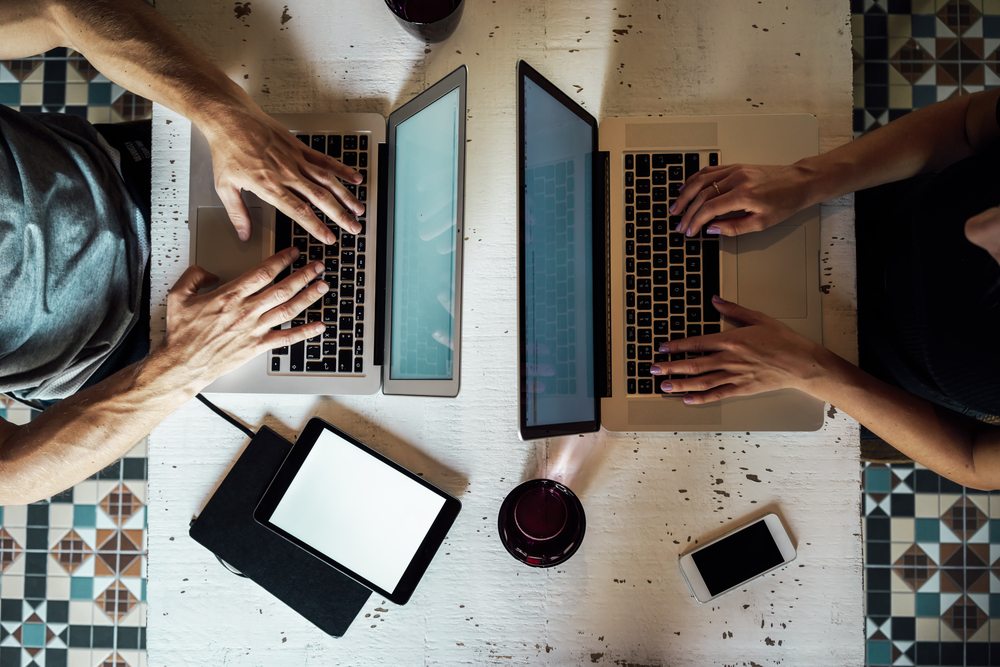 In the last few years, the e-commerce industry has seen tremendous growth with new trends and technologies emerging almost every day. One thing that remains constant is the profitability and popularity of dropshipping as an e-commerce business model. When it comes to choosing an e-commerce platform for your dropshipping business, Shopify and WooCommerce stand out as the two most popular options.
In this post, we'll compare and evaluate these platforms to help you make an informed decision for your dropshipping business.
» Discover the best dropshipping apps on the market
Shopify
Shopify is known as the easiest way to sell online and is regarded as one of the most powerful e-commerce platforms available in the market. It offers a wide selection of over 1,400 free and paid themes that can be purchased and downloaded through its marketplace and third-party websites. These themes are designed to provide visually appealing and professional-looking storefronts to showcase your products effectively.
It's important to note that although Shopify is open-source, they do charge a monthly fee to host the platform. This fee covers the hosting, security, and maintenance services provided by Shopify, ensuring a reliable and secure online selling experience.
Pros
Around 4,200 apps available

Easy to import and integrate

Offers a range of functionalities

Beginner-friendly
Cons
Some apps require paid plans
WooCommerce
WooCommerce is the most popular e-commerce plugin for WordPress, which is also the most popular content management system (CMS) platform. It offers a wide selection of over 2,000 free and paid themes that can be easily integrated into the platform, allowing you to customize the look and feel of your online store.
Additionally, WooCommerce provides just under 1,000 plugins that can be installed to expand the functionality of your platform. These plugins offer various features and enhancements to meet your specific needs. The best part is that WooCommerce is an open-source platform, which means it's completely free to download, host, and use. This makes it a cost-effective solution for building and managing your e-commerce store.
Pros
Over 4,000 WordPress plugins available

Extensive customization options

Some plugins are free

Enhances the functionality of your store
Cons
Requires technical knowledge to use
Features of WooCommerce vs. Shopify
WooCommerce and Shopify each have their own set of comparative features; here's a look at how they stack up:
WooCommerce vs. Shopify
Feature Comparison
A head-on comparison between WooCommerce and Shopify features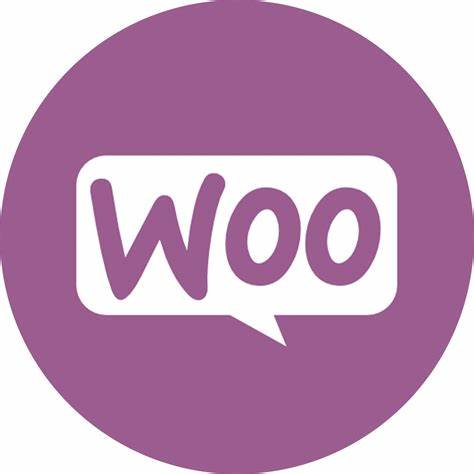 WooCommerce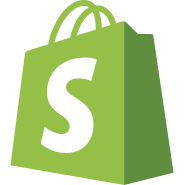 Shopify
Open-source
Modify, collaborate, and innovate with open-source coding.
Built-in themes
Take advantage of thousands of ready-to-go themes and templates.
Built-in plugins
Third-party integrations and plugins that can help grow your e-commerce store.
Free to host
A cost-effective way to enter into the growing world of e-commerce.
WordPress integration
Built-in plugins for WordPress, the most popular content management system (CMS) on the web.
Website customization
Customize every aspect of your online store, from the design and layout to the functionality and features.
Fully dedicated hosting
No need to worry about setting up and maintaining a web hosting account. Hosting, security, backups, and updates are all taken care of for you.
POS system
A point-of-sale system providing flexibility and allowing users to sell products in person at a physical location using a tablet or smartphone.
Built-in abandoned cart recovery
Recover lost sales by sending automated emails to customers who leave items in their cart without completing the checkout process.
What's Unique About Each E-Commerce Platform?
Shopify is a great solution for those who want an easy way to start an e-commerce store. It offers a fully integrated e-commerce solution that is user-friendly and ideal for beginners.
On the other hand, WooCommerce is a powerful option for building a professional-looking online store from scratch. It integrates seamlessly with WordPress, making it a preferred choice for those who want to incorporate an e-commerce store into their existing WordPress website.
» Learn more about the best e-commerce platforms
Shopify vs. WooCommerce: What Are the Key Differences?
There are a few main differences between both WooCommerce and Shopify:
Platform Type:

WooCommerce is an open-source plugin for WordPress, while Shopify is a standalone e-commerce platform.

Customization:

WooCommerce offers more flexibility and customization options to match your brand identity than Shopify.

Hosting:

Shopify provides fully dedicated hosting, taking care of security, backups, and updates. With WooCommerce, you need to set up and maintain your own hosting.

Pricing:

WooCommerce is free to download and use, but you'll have hosting costs. Shopify offers different pricing plans starting from $32 per month.
Compare the Design of Shopify vs. WooCommerce
WooCommerce and Shopify are each unique in terms of their platform layout and website customization functionalities.
Shopify

is not a template or theme but an entirely customizable online platform. Its interface is very well laid out, easy to navigate, and allows customizations to be made on many of the themes offered by the platform itself or other third-party themes. Generally, Shopify also offers better navigation for mobile users.

WooCommerce

is a little more complicated to use but allows for more creative freedom. The platform allows for easy customization of the theme design, layout, and features to match your unique brand identity.
Shopify vs. WooCommerce Price Comparison: The True Costs of Each Platform
Plans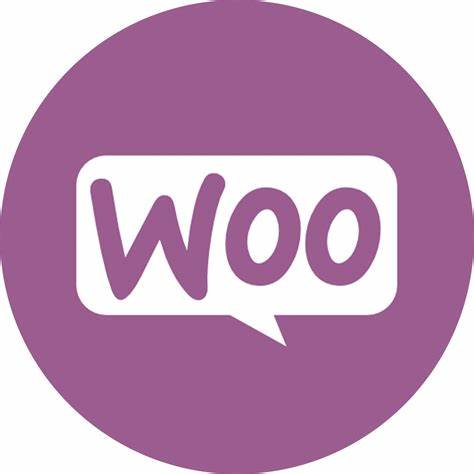 WooCommerce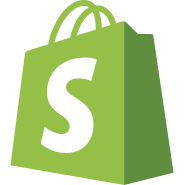 Shopify
Basic Plan
Open-source and free of charge
Regular Plan
Open-source and free of charge
Advanced Plan
Open-source and free of charge
Payment Options & Fees for Shopify vs. WooCommerce
Shipping
Shopify and WooCommerce both offer their users custom and customizable shipping options to suit their customer order postage requirements. These include calculated shipping, flat shipping, local delivery, and a whole heap more. On top of providing their own in-house shipping, there are a number of shipping apps that integrate seamlessly with both platforms.
Taxes
Both platforms also allow their users to set different tax rates for location-based sales. These include US taxes, Canadian taxes, EU taxes, Indian and Australian GST rates, plus many more.
» Pro Tip: Consider using an app to help you stay on top of your tax obligations
Comparing the Ease of Use (User-Friendliness) of Shopify vs. WooCommerce
Shopify
As one of the most reliable e-commerce platforms on the market, Shopify is simple and easy to use. Generally, it is more basic but also more user-friendly, especially for new users. It is a hosted solution which means you do not have to worry about installing and managing the software. You also get a drag-and-drop content editor and a powerful online storefront.
WooCommerce
In comparison to Shopify, the design of WooCommerce is more flexible and includes more features. WooCommerce also offers more customization options and is slightly more tricky.
It is a good fit for more experienced and established e-commerce businesses as WooCommerce gives users access to a heap of e-commerce-based features while the WordPress platform adds a bunch of third-party functionalities.
Variety & Quality of the Marketing Tools of Each Platform
In terms of the variety and quality of in-house and third-party integrative tools, both Shopify and WooCommerce have excellent marketing and SEO features available to users.
Shopify

has a built-in SEO tool, and you can use Google Analytics and Facebook Pixel with it.

WooCommerce

allows insight into your product sales, customer behavior, and the market while giving users access to third-party plugins that help increase the conversion rate of your website by using email marketing and traffic-building tools.
Data Security & Reliability of Customer Support
When it comes to data security, both WooCommerce and Shopify prioritize protecting customer information. Shopify stores all data in its own data centers, ensuring a secure environment. WooCommerce, on the other hand, stores data on its own servers, offering control and privacy. Both platforms employ data encryption methods that are PCI compliant, guaranteeing the safety of sensitive information. Additionally, both WooCommerce and Shopify provide SSL certificates to establish secure connections between customers and their online stores.
In terms of customer support, both WooCommerce and Shopify offer assistance to their users. WooCommerce provides customer support primarily via email, allowing users to reach out for help when needed. On the other hand, Shopify goes a step further by offering a 24/7 customer support hotline, ensuring immediate assistance for any issues or inquiries that may arise.
Shopify vs. WooCommerce: Which Is the Best Dropshipping Platform?
If you have to choose, it's a good idea to consider Shopify. The platform is used by more online businesses than WooCommerce. In addition, Shopify is a more robust platform. On the other hand, WooCommerce has more freedom. If you're new to e-commerce, you might find it easier to use Shopify. However, if you have a large amount of technical knowledge, WooCommerce is the way to go.