How to Change Your Shopify Store Name and Choose a Better Name

By

Brody Hall

Reviewed by

Joel Taylor
Published August 10, 2021.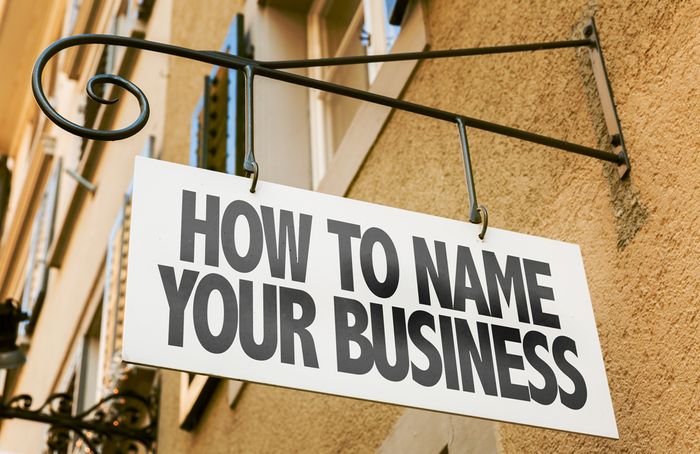 Settling on a Shopify store name is one of the most important decisions an online business will make. The right Shopify store name will help establish your brand and set expectations for your customers. While a Shopify store name that doesn't quite hit the mark can easily confuse your potential customers, misalign with your brand's core message, and even affect SEO and website rankings.
To avoid these potential problems, this post will look at how to easily change a Shopify name and also how to choose the best name for your e-commerce store.
Does the Name of Your Shopify Store Matter?
Your Shopify store name absolutely matters and there may be many different reasons why you would wish to rename it, such as:
A change in store ownership.

A branding shift.

A move to more a profitable e-commerce niche.

A matching domain name is unavailable.

The existing name is hard to pronounce, isn't easily remembered, or doesn't translate well to the global market.
How to Change Your Shopify Store Name
To change a store name in Shopify, simply follow these steps:
1. From the Shopify admin, select "Settings" found in the bottom left-hand corner.
2. Next, select the "General" option from the Settings panel.
3. Within the "Store details" panel, change the store name within the "Store name" text box.
4. At the top right of the screen, click the "Save" button to save the changes you've just made to your store's name.
5. Once completed, a prompt at the bottom of the screen will appear to confirm the changes.
6. To double-check the changes are complete, return to the Shopify admin home page. If the name change was successful, the store name in the top right-hand corner will now represent the changes you have just made.
How to Choose a Good Name for Your Shopify Store
Settling on a new name for your Shopify store is sometimes harder than it sounds. To make this process a little easier, here are a few things you should consider:
The Do's and Don'ts of Choosing a Name for Your Small Business
Don't use store names that are unappealing, unmemorable, and unclear in their intention. Shopify store names that are unengaging, forgettable, or unclear will only hurt your online business. And, if your online business is globally targeted, meaning there is no set demographic you are targeting, a name must be easy for people of many different cultural and language-based backgrounds to comprehend and pronounce.
Do use a store name that sets you apart from the crowd. A name that is too generic or too close to other competitor names will struggle to get noticed. And worse, may even be confused for a competitor, driving your hard-fought-for customers to somebody else's store.
So, just like your online store's layout, design, and the products it sells, in order for a brand name to succeed it must be attention-grabbing, unique, and relevant to your business' targeted market.
SEO Strategies When Naming and Branding Your Shopify Store
One aspect that is often overlooked when choosing a Shopify store name is SEO. Why is this important? Well, a clever name may sound good, but a name that aligns with SEO best practices will help get more search engine traffic to your store and, over time, help your store rank over your competitors.
For instance, let's say a Google searcher is looking to buy eco-friendly products. If this is the case, they'd use a search term like "eco-friendly online store", right? The chances are they will. So, with this in mind, Google is more likely to recommend a store that has a name similar to this, maybe something like ecofriendlyonlinestore.com, rather than a store that is named something seemingly irrelevant.
How can you be sure of which words or phrases to use in a store name?
Fairly simply, just jump onto a keyword search tool. There are many of them out there, something like SEMrush, Ahrefs, or even Google Trends will all help you get a better grasp on what names are likely to rank well and what names will take longer for Google to recognize and recommend to Google users.
Avoid Store Names That Follow a Short-Term Trend
Many times, a pop-up store that focuses on a short-term trend won't last long.
To guarantee the success of an e-commerce store, a Shopify store name must really have to be able to stand the test of time. A name that is general enough in nature to highlight brand niche and core message but not too focused that it is vulnerable to market movements and trend changes.
Because let's be honest, the e-commerce world moves quickly. Don't let allow your store to be left in the dust with a soon-to-be redundant trend-focused store name.
What if My Store Name is Taken on Shopify?
Luckily, if you've come up with a killer Shopify store name that is already taken, there are a couple of things you can do:
Abbreviate the name

Some store names can be easily abbreviated while still demonstrating a brand's core message and product niche.

Use the name in a catchphrase or slogan

Using the name in a phrase or slogan can help you get around a taken name while still targeting SEO keywords and clearly demonstrating to potential customers what they'll find in an online store.

Be sure the name is definitely unavailable

Sometimes you'll get lucky, the store name you wish to use may be held by a company or brand that is no longer in business. So, before you completely give up on an idea, do some research and be sure the name isn't held by a property that may wish to sell or would be happy to transfer the unused name into your possession.
How Many Times Can You Change Your Shopify Store Name?
There are no limits as to how often or how many times you can change a Shopify store name. Although, that isn't to say that it's a good idea to do so on a frequent basis.
Why?
Well, for one, changing a store name often involves changing a store's domain name. And this often requires an e-commerce store owner to buy a new domain. After all, a store with a different business name to its domain name is going to look pretty weird and unprofessional to visiting customers.
Conclusion
All in all, changing or editing a store name for Shopify is really a simple process. Although before you take the dive, just be sure that you take into consideration competitors, domain changes, and SEO best practices. And, of course, be sure to come up with a new name that is both memorable and uses words, terms, and phrases that represent your business in the best light.