Yotpo vs. Judge.me - Comparing Two of the Best Shopify Review Apps
By

Brody Hall
Published July 22, 2021.
Our team tests Shopify apps and publishes reviews that are unbiased nor influenced by payments we receive from some of the app developers.
With so many e-commerce options now available to customers, one of the best ways to stand out from the crowd is to secure as much social proofing as possible to really show off the trustworthiness of your store. The best way to do this? With customer reviews, of course. And there's no better in the business than Yotpo and Judge.me.
But which one best suits your marketing and e-commerce requirements?
Let's find out.
Yotpo
Feature Comparison
Compare the features of the leading Shopify Product Review apps Yotpo vs. Judge.me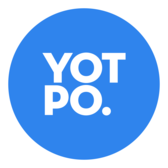 Yotpo
A Multitude of Compatible Integrations
Integrate with a wide range of third-party applications, including AdMonks, EcomSolid, Klaviyo, PageFly, ReConvert, Smile.io, and a whole lot more.
Multi-Platform Compatibility
Available on a range of different platforms and operating systems, including Apple and Android devices, as well as a SaaS program.
Import Aliexpress Reviews
Import reviews straight from Aliexpress onto a store's product or category pages. This is particularly helpful to new up-and-coming e-commerce stores that require the look of social proof but are currently lacking sales.
Social Media Review Showcasing
Merchants and marketers can quickly and easily share customer reviews across a wide range of different social media platforms, including Facebook, Twitter, and Pinterest.
Customizable Branding
Easily customized to match the look of a store's branding. This is accessible through a store theme's CSS styling, customizable email editor, and removable branding options.
Ease of Use
Yotpo is generally easy to use. And although there is quite a steep learning curve to begin with, over time Yotpo's many features prove to be fairly intuitive to navigate.
On the other side of the coin, Judge.me is also fairly straightforward to both use and set up. The app's dashboard is super easy to get your head around, its interface is very intuitive, and with 24/7 customer service, you can rest assured somebody is ready to help if needed.
Pricing Comparison
Conclusion
When compared side-by-side, Judge.me's customer support is often preferred over Yotpo's, offering 24/7 customer support through FAQs, forums, email, and live chat.
On the other hand, when it comes to each app's available features, Yotpo is absolutely exploding with possibilities. Although, Judge.me is very easy to set up and use, while Yotpo can be quite tough to get your head around at first.
Whichever you choose between Yotpo vs. Judge.me, both are among some of the best options to take your e-commerce business to the next level with a plethora of customer reviews and a whole ton of social proof. To make the decision, it's best you consider which features and pricing suit your business's needs.