Shopify Payments vs. PayPal: Best E-Commerce Payment Gateways in 2023

By

Adeel Qayum

Reviewed by

Kirsty Macdougall

Fact-check by

Staff Editor
Updated June 5, 2023.
Our team tests eCommerce apps and publishes app comparisons that are unbiased and not influenced by payments we receive from some of the app developers.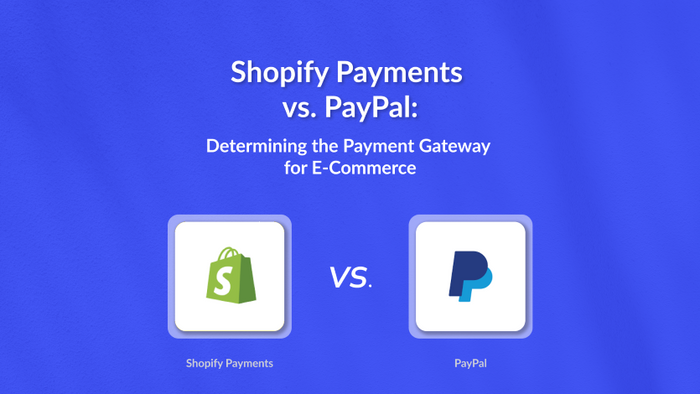 In 2021, digital wallets accounted for 49% of e-commerce payments around the world, and this number is only expected to keep growing. This means that for small and large e-commerce businesses alike, it's critical to have a modern, functional payment gateway that offers customers the ability to easily pay using their digital wallet (in addition to the classics like credit and debit, of course).
There are plenty of payment gateways to choose from, each with its own unique benefits and drawbacks for business owners. We're going to focus on two of the most popular gateways out there: Shopify Payments and PayPal. Let's see how they size up against one another and how each might benefit your business.
» Learn more about e-commerce platforms & discover which is the best fit for your store
Feature Comparison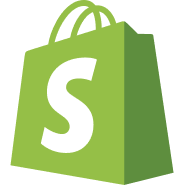 Shopify Payments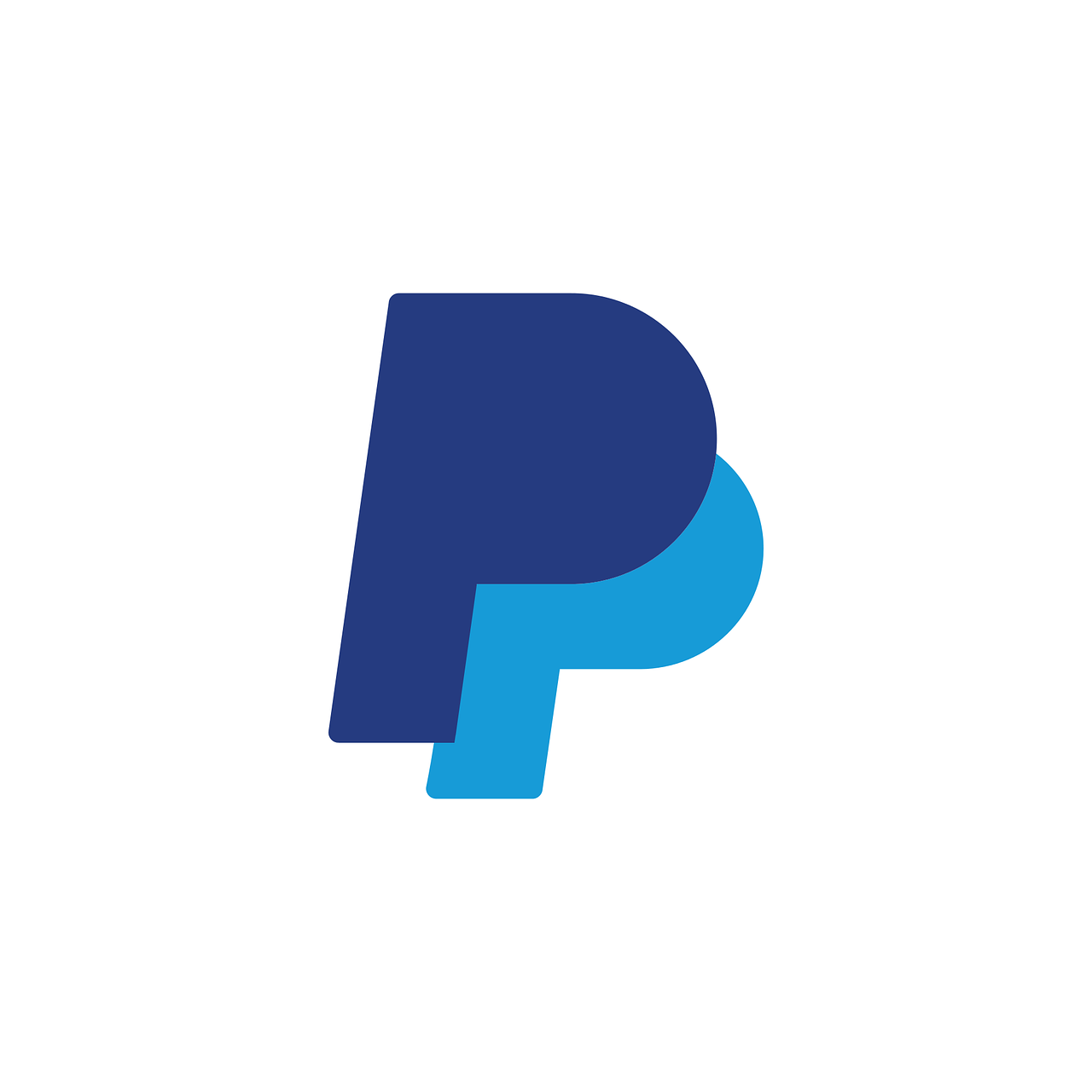 PayPal
Other e-commerce integrations
Special Features
The key difference between these payment platforms is the level of integration. Shopify Payments is fully integrated into your Shopify admin, meaning you can see all your sales data and manage payments easily. Customers can also check out using their preferred payment methods without having to leave your store.
What's more, Shopify Payments offers analytics on customers, sales trends, order volume, refund data, and payment processing fees to help you better understand your customers, calculate profits, and improve your business. Shopify also has a suite of analytics apps for more in-depth insights. Many are free to download and integrate smoothly with the Shopify backend.
Regarding its features, PayPal has its pros and cons. Unlike Shopify Payments, PayPal redirects customers to its platform to complete their payments. Although not a deal-breaker, it may reflect poorly on those who want an end-to-end D2C experience. That said, the platform does have nifty features like simple digital invoicing and instant payments.
» Both platforms offer a "buy now, pay later" service. Find out more about BNPL solutions & how they can benefit you
Ease of Use
A critical consideration in our evaluation of the two platforms is how easy they are to use—for both the merchant and the customer.
Shopify Payments
Shopify Payments excels in its simplicity and integration process. By enabling the payment option in your Shopify admin, you can seamlessly apply it to your checkout. Click "Settings," → "Payment Providers," and choose "Shopify Payment setup" to integrate the platform. It's as easy as that. Shopify Payments also has a quicker and more efficient dispute process. Claims are thoroughly investigated, with both sides being heard and resolutions reached within 60 days. Additionally, customers find it easy to use as they aren't redirected when paying, reducing the risk of abandoned checkout.
PayPal
Setting up PayPal involves a bit more complexity and time. You must establish a PayPal payment gateway on your website. However, when using PayPal Express Checkout, customers are redirected to PayPal's site, potentially leading to decreased conversion rates.
Also, PayPal's dispute process is often longer and less efficient than Shopify Payments' system. After case initiation, each party has 10 days to provide evidence when a claim arises, and it takes up to 75 days for PayPal to make a decision.
Quality of Customer Support
With any payment platform, it's essential to have accessible customer service in case you run into trouble. And fortunately, both Shopify Payments and PayPal excel on this front.
Shopify Payments
Shopify Payments stands out with its exceptional customer support service. With 24/7 availability, you can rely on immediate assistance whenever you need it. Shopify offers support through various channels such as phone, email, and live chat. Additionally, the Shopify Help Center provides a valuable resource with a wide range of articles, guides, and tutorials to address any queries or challenges. Shopify also fosters community interaction through a user forum where you can engage with other merchants, sharing insights and getting answers to your questions.
PayPal
Unlike Shopify Payments, PayPal does not offer a 24/7 support option. However, its support team does usually respond within 24 hours. You can reach out to PayPal support through various channels, such as phone, email, and live chat. In addition, PayPal offers an extensive online knowledge base, FAQs, and a user forum where you can access valuable information and find answers to your questions.
Fee Comparison
Fees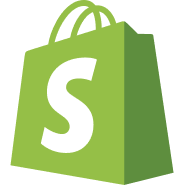 Shopify Payments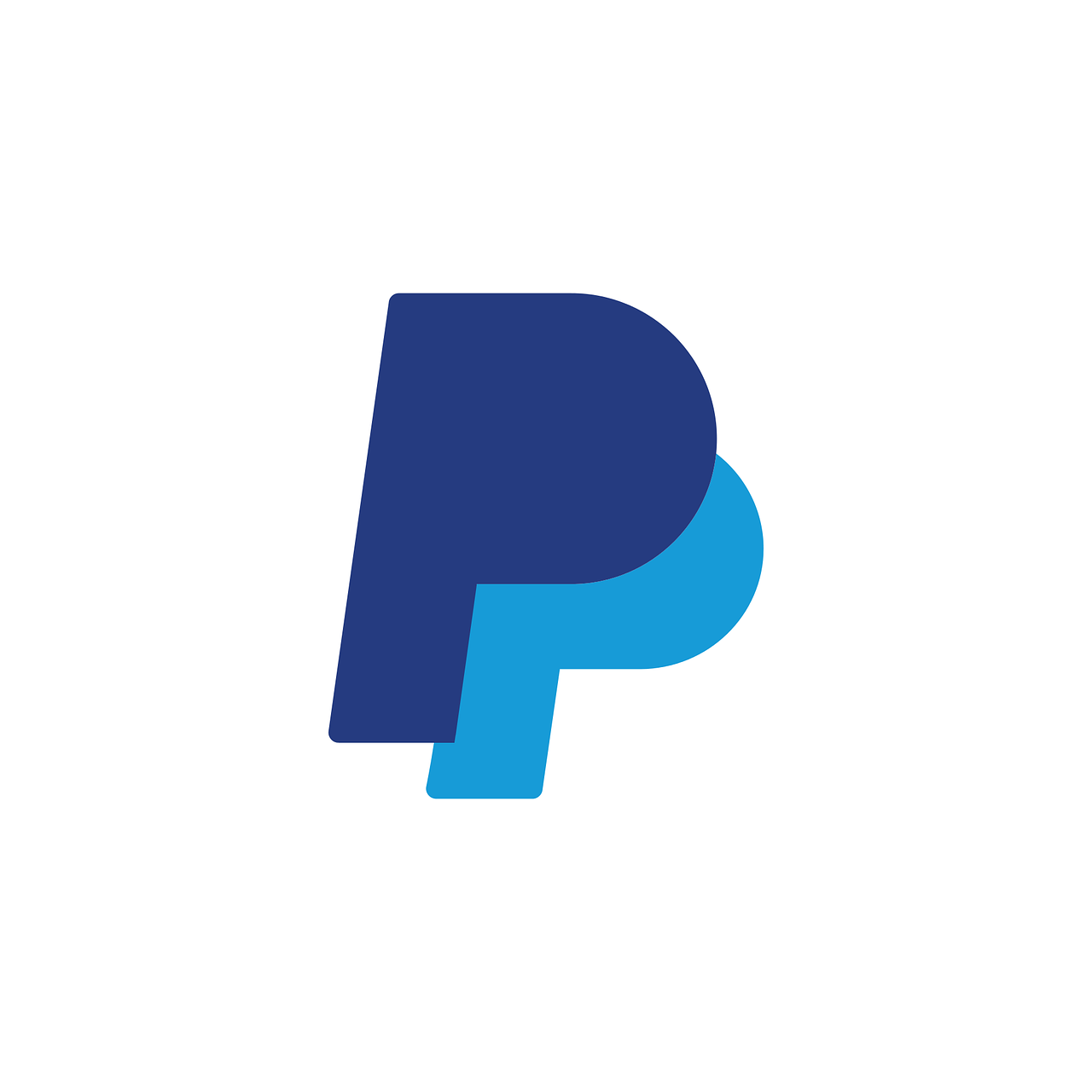 PayPal
Monthly subscription fees
$25-399 for a Shopify account
Online credit card transaction fees
In-person credit/debit card transaction fees
Discounts
Lower rates for more expensive plans
When it comes to fees, Shopify Payments offers transparent pricing based on the plan you choose. Credit card fees range from approximately 2.4% to 2.9% of the order amount, with an additional 30 cents per transaction. The exact costs vary depending on the Shopify plan you go with. Options include:
Basic:

$25/month with a 2.9% + 30 cents fee per transaction.

Shopify:

$65/month with a 2.7% + 30 cents fee per transaction.

Advanced:

$399/month with a 2.4% + 30 cents fee per transaction.
As you can see, higher-tier Shopify plans have discounted transaction rates. There is also a 25% discount on all three plans when you pay upfront for a year.
On the other hand, PayPal, being a third-party provider, charges higher fees compared to internal platforms. For credit card transactions, you will be charged 2.99% of the transaction amount, along with a fixed fee of $0.49. For online checkout, fees amount to 3.49% + $0.49. However, discounts are available to merchants generating more than $3,000 in monthly sales, non-profit organizations, and charities.
Final Verdict: Which Is the Best E-Commerce Payment Gateway?
Every e-commerce store, no matter the size, should consider these top two payment gateway giants as potential platforms. But it's important to consider the advantages and disadvantages of each and which may be best for your unique situation. For example, you may benefit most from using a business or personal PayPal account, or you may opt for Shopify.
In many instances, Shopify Payments offers a better overall package with native integration, better ease of use, and lower fees. However, it's not available in all countries, so PayPal will be the top contender. As you make your decision, just be sure to consider details like your business's priorities, location, target audience, size, and budget.
» The next step is to manage your finances. Check out these top accounting & taxes apps