Cloudprinter Review (2024): Printing & Shipping on Demand for E-Commerce Sellers

By

Joel Taylor

Edited by

Davor Štefanović
Updated November 16, 2023.
Our team tests eCommerce apps and publishes reviews that are unbiased and not influenced by payments we receive from some of the app developers.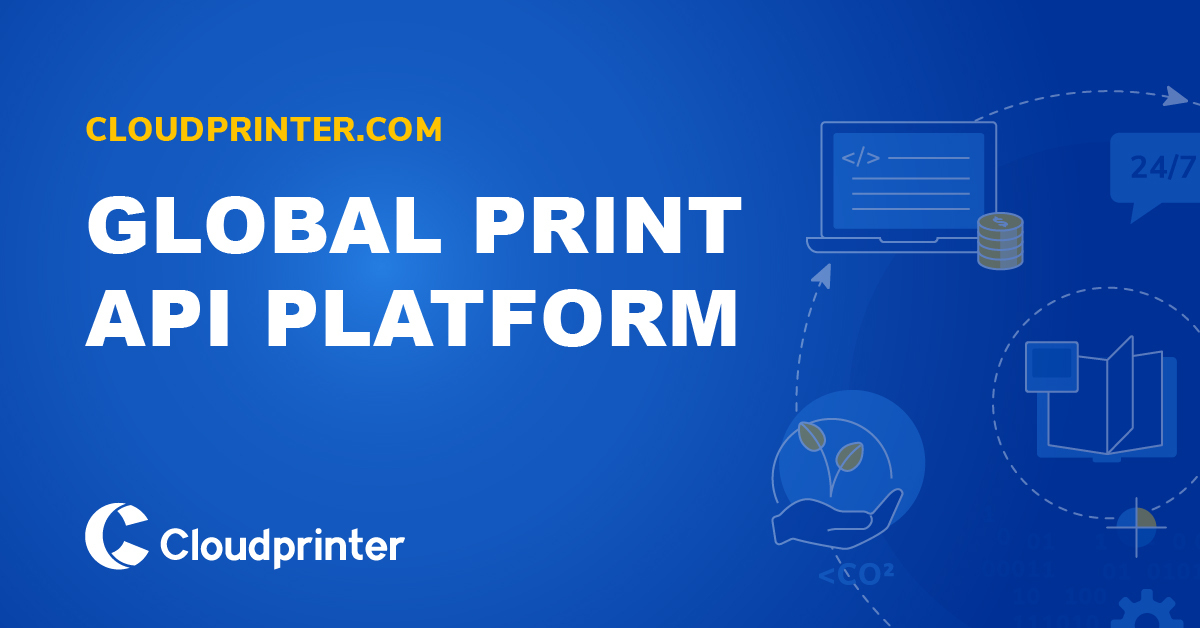 Warehousing and fulfillment are two major problems faced by Shopify merchants with global audiences, and with the growing popularity of dropshipping as a business model, more and more companies are popping up to try and simplify the process.
One of these services is Cloudprinter, a print-on-demand service that can handle rapid fulfillment to a global customer base and take the stress of warehousing out of your hands. Read on to find out more.
Pros
Free to install

Available in 104 countries

Whitelabel printing function

Intuitive dashboard design

Industry leaders
Cons
Relatively expensive paid plans

Some integrations require Zapier
What Is Cloudprinter Best for?




Cloudprinter is best for e-commerce merchants who are looking for an easy, ready-made integration for Shopify with thousands of pre-built product templates ready to be labeled. It is most helpful for dropshippers who need an easy way to label and ship their products out to customers. We think it's especially useful for dropshipping beginners as it automates many of the workflows and processes, making it easy to set up and use.
» Pro Tip: Combine Cloudprinter with one of the best dropshipping apps on Shopify for maximum growth potential
Overview of Key Features & Benefits
Cloudprinter hosts a number of useful features to help e-commerce merchants with on-demand printing and shipping. It features a smart dashboard making it easy to manage print jobs history, workflow configuration, and organization details while also setting up routing rules, linking products, and checking price and product options.
Other useful features include:
1. Numerous Product Templates Without Warehousing
Cloudprinter has over 5,000 templates that are ready to go for all your products, including those bearing your personal brand and style. Simply add the products to your store, and Cloudprinter's print-on-demand services will handle order manufacturing and fulfillment for you.
2. Dynamic Product Files
If the product templates don't interest you, then you have the ability to upload dynamic PDF files to print your customized products.
3. Automated Global Fulfillment
Cloudprinter has the largest print network with over 170 printing facilities in 104 countries that can complete and fulfill customer orders at a rapid pace—within five days in most cases. Additionally, choose from four different shipping options, depending on your company and budget.
4. Reduced Carbon Footprint
Localized printing services can greatly reduce the amount of carbon dioxide emissions accrued by US- or China-based warehousing and global shipping, which can improve your business's carbon footprint and save costs.
5. Live Order Updates
Always be up to date with the current status of your orders. This will both remove some of the stress off your shoulders and keep your customers happy.
Plans & Pricing
The Cloudprinter app is free to install for your Shopify store and carries no monthly cost, though you will incur a small fee for each fulfilled order. This ensures that you don't pay for anything unless your products are selling.
Cloudprinter offers three pricing plans: Start, Business, and Enterprise. Certain features are standard across all the pricing plans, including access to 24/7 chat support, a self-serve help center, and PDF FIX. However, each plan has its own distinct features:
Starter Plan
€2.50 job fee

€0.25 quantity fee

Automated routing
Business Plan (€199/month)
€1.50 job fee

€0.15 quantity fee

10+ routing profiles

Contact with a regional manager
Enterprise Plan (€999/month)
Custom job and quantity fees

Custom routing profiles

Custom product templates

Assigned key account manager
Integrations
Cloudprinter supports various integrations with the best e-commerce platforms and print management systems. These include but are not limited to:
Shopify, WooCommerce, and Wix

eBay, Amazon, and Ecwid

Mailchimp, Dropbox, and Airtable

Salesforce, Magento, and Shipstation
For a full list of Cloudprinter integrations, you can find more info on their website. It's also important to note that some of these integrations will require Zapier.
Usability
The app is specifically designed for ease of use and automation. It offers an intuitive dashboard with lots of useful information, such as real-time quotations, order statuses, print calls, and payments and shipment tracking. It responds quickly to user interactions and performs tasks efficiently with logical and intuitive workflows.
Support
Cloudprinter offers a wide range of support functions. These include:
Website info:

Comprehensive documentation and knowledge base that includes guides, tutorials, FAQs, and technical documentation.

Email support:

Ask questions, report issues, or seek assistance with specific inquiries via email.

Chatbot:

Live chatbot on their website for real-time assistance with queries.

Case studies:

Real-life stories from users of the app showcasing their experiences.

Blogs and webinars:

Posts from the Cloudprinter team to help users to learn more about the industry and provide valuable insights.
Printing On Cloud Nine
Order fulfillment and warehousing are two of the most crucial aspects of every e-commerce business and one of the biggest challenges that new Shopify sellers have to overcome. Instead of sourcing suitable storage facilities and finding a way to ship your products to your customers—both of which can be extremely costly and time-consuming—rather let a handy print-on-demand platform like Cloudprinter automate these processes for you.