Heroku vs. AWS: Which Is Best for Business Startups?

By

Adeel Qayum

Edited by

Nevena Radulović

Fact-check by

Romi Hector
Published April 3, 2023.
Our team tests eCommerce apps and publishes app comparisons that are unbiased and not influenced by payments we receive from some of the app developers.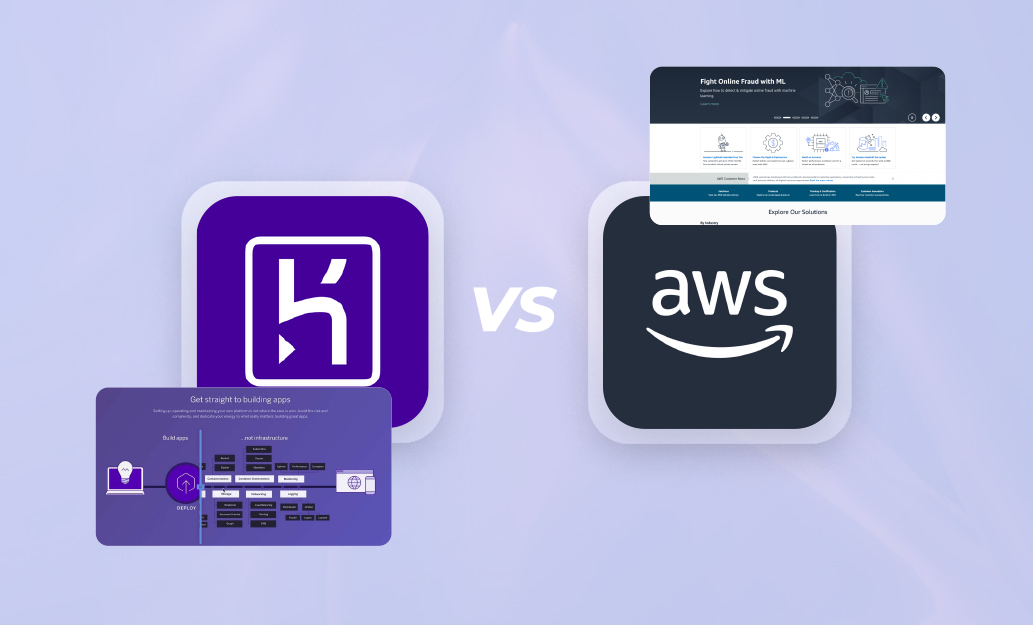 Judging by the whopping 255 billion mobile app downloads in 2022 alone, it doesn't take much to connect the dots: e-commerce stores, especially startups, have a lot to gain by developing their own app. This can be an incredible way to engage your audience and lead them into your funnel.
But, the question is: which tool should you use to help you get started? To help you make the best choice for your unique business situation, we'll compare two platforms that have helped millions of businesses get their app ideas off the ground: Heroku and AWS.
Heroku vs. AWS
Feature Comparison
A basic overview of the key features of Heroku and AWS
Heroku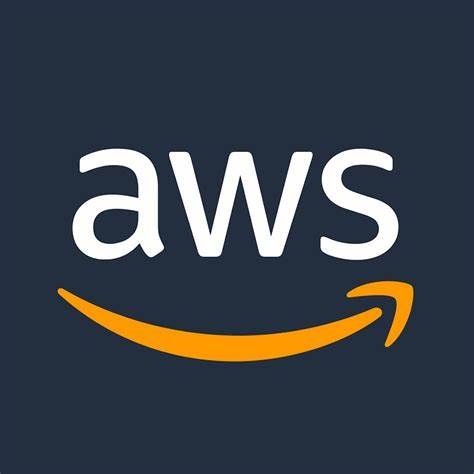 Amazon Web Services
Multi-language support
Customer service is available in several different languages besides English.
Scalability
Easily expand or downsize the resources your application requires.
Metrics and analytics
Extract data insights to measure the performance of your apps.
Extensibility
Extend the system's capability without modifying the original code base.
Revert to previous versions
Use rollbacks to revert to prior releases when faced with bad deploys.
Access to additional internal tools
Help your team or client's developers easily manage apps in production.
Community
Ask questions, exchange ideas, and learn about best practices from other users.
Fast deployment
Get your apps up and running quickly by deploying code from preferred channels.
Available worldwide
Deploy apps in various geographic regions, including Asia.
Special Features
Heroku is designed to help developers quickly build and deploy applications. One of its most notable features is Heroku Pipelines, an integrated continuous delivery tool that allows you to automate the deployment of code changes from one environment to another. Additionally, you can connect Heroku apps with Salesforce CRM via Hero Connect, a bi-directional data synchronization service that simplifies the development of custom Salesforce apps.
On the other hand, AWS offers a robust and scalable platform for hosting applications and services. Its unique services that you can leverage to build more powerful apps include:
Amazon S3

: A highly-scalable object storage service that saves and retrieves any amount of data

Amazon EC2

: A scalable virtual server that gives you instant access to on-demand computing resources
Ease of Use
Ease of use is a top priority for busy startups, as it can help you avoid spending hours figuring out how to use a new platform or service. Here's how Heroku and AWS fare in this respect:
Heroku
Heroku is known for the simplicity of its framework and interface. Using this platform, you can get your application up and running with a few commands and maybe a git push. The platform automates many of the processes involved in setting up a runtime environment, including database, server, OS, and monitoring tools. What's more, Heroku's elementary control system makes creating new software versions a breeze.
AWS
While AWS offers a user-friendly management console, there are too many options for services. This paradox of choice can leave you confused and make you spend more time on deployments than you'd like. Plus, many AWS management functions require manual execution, so you may need a DevOps team or the resources to handle the whole EC2 infrastructure.
Quality of Customer Support
Customer service is essential for troubleshooting and getting the most out of a platform to improve your bottom line. Fortunately, both Heroku and AWS offer various support options, though their quality may vary.
Heroku
Heroku offers different support channels, including:
Documentation repository

A search tool for relevant help articles

Help desk

Premium online support
According to user reviews, Heroku's customer service is typically high quality, with sharp front-line CS reps and a technical support team willing to solve even the most complicated problems.
AWS
AWS is renowned for providing a comprehensive range of exceptional customer support services, including:
24/7 phone and email support

Knowledge base

Access to a community forum
Satisfied customers laud AWS's support for its speedy response times and effective solving of complex issues.
Pricing Comparison
While both platforms offer a free tier, their pricing models for paid plans differ.
Heroku
With Heroku, your pricing plan will depend on the type of app you want to develop. Based on your 'dyno' use, you can choose from the following plans:
Eco

(max $5/month): This plan comes with 1,000 dyno hours and it's meant for testing ideas or running intermittent-use apps.

Basic

(max $7/month): This plan is ideal for running small projects and concepts.

Standard 1X

(max $25/month): The Standard 1X plan is perfect for lightweight apps and APIs that can boot with 512MB RAM.

Standard 2X

(max $50/month): You can choose this plan for greater web concurrency or if your requirements include more CPU or 1GB RAM.

Performance M

(max $250/month): Coming with 2.5GB RAM, this plan is perfect for optimizing concurrency.

Performance L

(max $500): This plan is best for complex business needs such as building latency-sensitive, high-traffic apps.
AWS
AWS' pricing structure relies on a pay-as-you-go model that lets you select and pay for services based on your unique needs. For example, you can get access to Amazon Athena for $5.00 per TB of data scanned and $0.35 per DPU-hour billed. If you need renewed access after that, you can purchase it again and have it reflected in your payment.
You can even save by taking advantage of their volume-based discounts or committing to using a specific amount of a service (measured in $/hour). AWS' pricing model allows you to stop using their services at any time, and the price you pay will depend on your individual usage. However, you can get an estimate using the pricing calculator on their website.
Final Verdict: Where Should You Start?
As both Heroku and AWS have their advantages and drawbacks, your decision will ultimately come down to your specific needs, business model, goals, budget, and the like.
However, here's our takeaway—because Heroku specializes in app development and is geared toward offering you this service, it may be a better option if you're only looking to develop an app. On the other hand, AWS is a bigger platform with more services, so it's potentially a better option if you need multiple services for your startup.