Loadify—Increase Page Loading Speed for Shopify Stores

By

Joel Taylor

Reviewed by

Davor Štefanović
Published May 31, 2023.
Our team tests eCommerce apps and publishes reviews that are unbiased and not influenced by payments we receive from some of the app developers.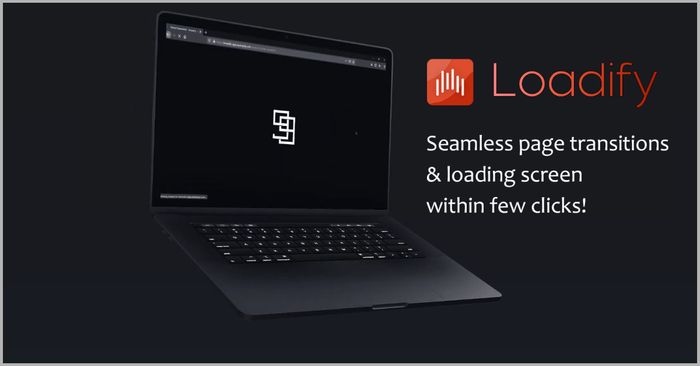 Store design is a crucial aspect of building an online Shopify store. If your pages are unappealing, difficult to navigate, or take too long to load, it's almost guaranteed to chase potential customers away and severely hurt your sales. And if you don't have coding experience and hours to spare, it's almost impossible to achieve a well-optimized website.
Thankfully, with an intuitive app like Loadify: Preloader & TurboMode by Ninety9, you can achieve a custom and optimized store design without any coding experience. Read on to learn more.
What Does Loadify Offer?
Boosted Loading Speeds
There are two different ways that Loadify can improve the loading time of your pages. Firstly, Lazyload is a website feature that prevents images and other content from loading on your page until the user scrolls to that point, limiting the resources used at any given moment.
Secondly, Loadify's link prediction feature will start loading content the moment a user hovers over a link with their cursor to prepare the next page for when they click it.
Animated Logos and Page Transitions
Instead of scrolling endlessly through copy, Loadify offers your customers the ability to navigate your store through different page transitions that you can customize to match the style of your brand.
Additionally, animate your static logo to be more eye-catching to the customer, or include one of the many available pre-selected GIFs.
Numerous Integrations Without Coding
Customizing and optimizing your store is as easy as choosing features from a drop-down menu and tweaking their appearance—no coding required.
To make your life easier, the app even integrates with all Shopify themes, as well as numerous other store design and marketing apps.
Pricing
Loadify offers a 14-day free trial for all their paid plans, as well as a totally free option that includes the necessary features like 15 optimized GIFs, compatibility with all Shopify themes, and even chat support if you need help. Other than that, here's what Ninety9 offers:
TurboMode
$2.99/month
This plan includes:
Page Transitions
$3.99/month
This plan includes:
Numerous slide options

BGR color & direction

Four different transition types

Animated sounds on clickable links
Custom Preloader
$4.99/month
This plan includes:
Static logo animations

Custom size, color, and fade-out speeds

Custom upload options
Our Verdict: Should You Use Loadify: Preloader & TurboMode by Ninety9?
Whether your store is struggling with poor loading times or unexplained bounce rates, or even if you simply want that extra boost to personalization through aesthetic animations and page transitions, you can't go wrong with an app like Loadify by Ninety9. Over a hundred other Shopify sellers have installed this app onto their store and given it a solid rating of 4.8 stars.
Visit their website to learn more, or head straight over to their Shopify app store page to install the app now.