Plixpod by Hoplix: Print-On-Demand & Dropshipping for Shopify

By

Kelli Harris

Reviewed by

Joel Taylor
Published May 31, 2023.
Our team tests eCommerce apps and publishes reviews that are unbiased and not influenced by payments we receive from some of the app developers.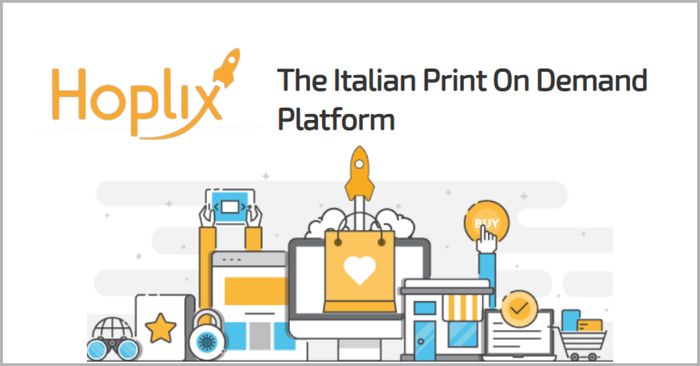 For marketers and creatives, there's a new go-to e-commerce platform. With the latest Plixpod app from Hoplix, retailers can establish a campaign or shop with their very own customized items. This app handles the production and shipment at zero cost or risk, and there are no limitations.
Hoplix is an Italian company that has been printing personalized items for over ten years and aspires to be a one-stop-shop for everything.
What Is Plixpod
The Plixpod app is used to link your Shopify site to Hoplix and merge the two platforms to establish an automated operation for receiving orders.
How to Create Your Shopify Store With Plixpod and Hoplix
Step 1: Install the Plixpod Shopify app.
Step 2: Create a campaign Create and define the product you have chosen from different categories and customize it with your design, then simply export the product to your Shopify store.
Step 3: Import order When you receive your order, it is automatically imported to Hoplix, where they will handle the printing and shipping.
Step 4: Track order Hoplix keeps you updated on the status of your shipped order, together with shipping codes.
Delivery
Hoplix currently ships to the following countries with more destinations coming soon:
Austria

Belgium

Canada

Denmark

Finland

France

Germany

Ireland

Italy

Liechtenstein

Luxembourg

Spain

Sweden

The Netherlands

United Kingdom

United States
Highlight Features
More profit and better quality.

Leverage Epson SureColor SC-F2000 printers with Epson UltraChrome DG inks for all direct-to-garment printing.

Only Epson's UltraChrome HDR ink, the newest generation of color ink technology, is used for prints and canvas.

More products are introduced every month. Users can edit the wording on items or submit a photo using a product customization tool.

You can start selling printed items on Amazon, WooCommerce, and Shopify.

Create a product or several items using your own design. A single sales page or a free bespoke shop are also options.

On eBay, Etsy, Magento, Prestashop, and over 200 other platforms, Order Desk allows you to print on-demand items.

Use APIs to automate the printing and delivery of your items on any e-commerce platform.

Using a simple CSV/XLS file, you can import many orders and campaigns.
Customer Support
Plixpod assistance is available by email 24/7, and customer care is quick and accurate.
The Verdict: Should You Use Plixpod by Hoplix?
Start selling your unique design on over 100 goods with 250 variations. There are no setup or monthly fees, and there is no need to maintain products. Plixpod and Hoplix provide ideal alternatives for marketers, designers, retailers, and entrepreneurs.