Webflow vs. Shopify: Which Platform Is Better for Your E-Commerce Store in 2023?

By

Brody Hall

Reviewed by

Joel Taylor
Published May 31, 2023.
Our team tests eCommerce apps and publishes app comparisons that are unbiased and not influenced by payments we receive from some of the app developers.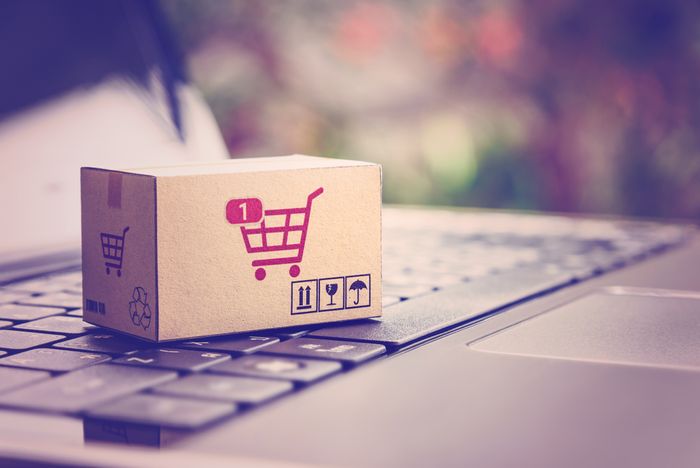 Choosing your e-commerce platform is one of the most crucial decisions you'll likely have to make as an online entrepreneur. The thing is, there is a heap of different e-commerce platforms out there, each catering to specific businesses. In this post, we're going to break down and compare two of the most popular options for you: Shopify and Webflow.
What Are the Unique Features of Shopify and Webflow?
Shopify has a clean, simple interface that is easy to use and allows even the most amateur of web users to create an incredible online shop. One of the most exclusive features of Shopify is the ability to create your website or store without knowing any coding language.
The Webflow platform provides a flexible drag-and-drop interface that enables you to easily create your own unique website design. The platform also allows you to choose from a number of premium themes that are professionally designed and tailored for e-commerce businesses.
The E-Commerce Features of Each Platform
In terms of specialized e-commerce features, both Shopify and Webflow offer a range of different capabilities that may suit some online store owners over others. Here's how these features stack up:
Shopify offers literally hundreds of different payment gateways while Webflow offers payment gateways through Paypal, Stripe, Apple Pay, Google Pay, and a whole range of different credit and debit cards.

Webflow is the way to go if you're looking for more flexibility and a platform that doesn't impose limits on what you can do with your dropshipping store.

Shopify has a small to moderate learning curve, so if you're new to e-commerce, Shopify is a great option. Webflow's steep learning curve can be difficult if you're not a tech-savvy person as you'll have to learn some coding skills to make the best use of all its features.
What Are the Main Differences Between Webflow and Shopify?
There are some key pros and cons of Shopify and Webflow. Here's a look at the most substantial ones:
Overall, Shopify is arguably easier to use than Webflow, although Webflow is more flexible and has a bigger range of design features.

Webflow is ideal if you're looking to create your own dropshipping store. Shopify is better if you're looking for a platform where you can showcase products from other brands.

Shopify has a range of highly customizable templates that you can use to build your store.

Webflow is highly customizable but will require more technical knowledge compared to Shopify.

Shopify makes it possible to integrate a wide range of third-party services with its platform as well as to build your own apps on top of the platform.
Comparing the Website Editors of Shopify and Webflow
Shopify
Here's how Shopify's website editor looks. Its drag and drop features make it very easy to navigate and its user interface is generally very straightforward to use.
As for creating collection and product pages, Shopify's platform is easy to use with simple text boxes for the page title, product description, product tags, etc.
Shopify also has a really nicely laid out backend dashboard where you can easily access a whole range of different features. Including, further website customization, theme changes, and setting tweaks.
Webflow
As for Webflow, well, it's safe to say things look very different. Webflow really does allow you to get nice and dirty in the nitty-gritty of website design. Here's how Webflow's website editor looks:
As you can see below, Webflow allows you to jump right in and design, customize, and tinker with just about every aspect of your site's layout, elements, and features.
And once you're finished with your project, making adjustments to any settings, uploading a brand logo, or playing around with third-party integrations can all be done through Webflow's backend dashboard.
The Variety and Quality of Marketing Tools for Shopify vs Webflow
Shopify offers a variety of marketing tools and apps for you as an e-commerce business owner, including:
Collecting customer data to build up your outreach database.

Automatically sending out abandoned cart emails using abandoned cart recovery apps.

Creating social media marketing campaigns that will help you reach new customers.

Creating email marketing campaigns that can help you save time and money.
Webflow offers a variety of marketing tools for you as a designer or developer minded e-commerce business owner, including:
A complete marketing dashboard for users to easily access all tools and keep track of their marketing activity.

Easily integrations with major shipping providers.

Optimizing your product page's SEO with the Webflow SEO module.

Creating an interactive marketing campaign using Webflow's various email marketing integrations.
Price Comparison: The True Costs of Each Platform
Shopify
Basic Shopify Plan: $29 USD/month

Shopify Plan: $79 USD/month

Advanced Shopify Plan: $299 USD/month
Webflow
Basic Plan: $15 USD/month

CMS Plan: $20 USD/month

Business Plan: $45 USD/month

Enterprise Plan: Contact for custom pricing
Comparing the Shipping and Tax Options on Each Platform
Shipping Both Shopify and Webflow offer users custom and customizable shipping options to suit their customer order postage needs, they include flat shipping rates, calculated shipping, local delivery rates, plus a bunch more.
Taxes Both Shopify and Webflow also allow their users to set different tax rates for location-based sales. This includes US taxes, Canadian taxes, EU taxes, Indian and Australian GST rates, etc.
Payment Processing and Fees on Each Platform
Shopify Payments are free of charge. Although, if you choose an external payment gateway, there will be additional fees of 2%, 1%, or 0.5% on the Basic Shopify, Shopify, and Advanced Shopify plans.
For Webflow, transaction fees apply to the Standard plan and are charged at 2%. For higher-priced plans, there are no transaction fees.
Reliability of Customer Support in Webflow vs. Shopify
Shopify has a myriad of online resources and forums to help its customers out with just about any aspect of running a Shopify online shop. They also deliver customer support through their live chat, through email, or even over the phone.
Webflow also has a ton of content on their website that will help their customers solve a whole range of commonly occurred issues. Also, you can get in touch with them via email or by leaving a query with their contact support form.
Using Both Platforms Together: How to Add Shopify to Webflow?
Shopify can be integrated into Webflow with a Webflow feature called dynamic embeds. It allows you to import products from a Shopify account onto your Webflow site using an embedded Shopify widget.
Just as a heads up, it will require you to copy and paste generated code that may be on the "too technical" side of things for some users. Here's how to do it:
Add the Shopify Buy Button through your store's Admin.

If you haven't already, add desired products to your Shopify store.

Copy and paste the generated Shopify HTML product code into embed widgets on your Webflow site.

Copy and paste the generated Shopify button HTML code intro Webflow embed widget.
Conclusion: Which E-Commerce Platform Is Better for Dropshipping?
Or: Should You Use Both and Integrate Shopify Into Webflow?
There's no right or wrong answer to the question of whether Webflow vs Shopify is the best option for your dropshipping business. It's really a matter of preference and what works best for your online shop. The most important thing is to choose one that can do everything you need it to do easily and without any major issues.