HIKO Social Login by Hiko Software—Simplified Customer Registration for Shopify

By

Joel Taylor

Reviewed by

Davor Štefanović
Published May 31, 2023.
Our team tests eCommerce apps and publishes reviews that are unbiased and not influenced by payments we receive from some of the app developers.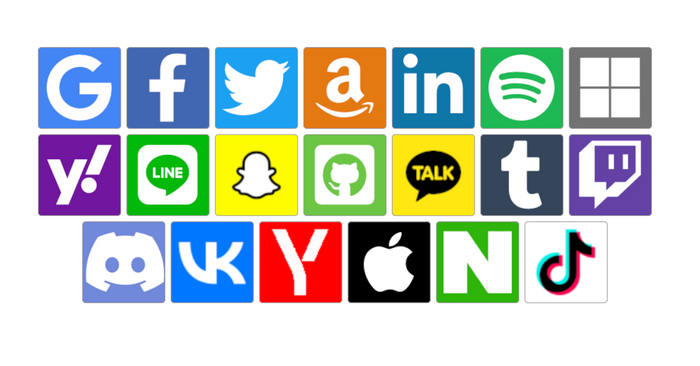 One of the most frustrating things that potential customers have to deal with is having to create a separate account for every website they visit. However, this problem is rapidly becoming eradicated as more and more websites are leveraging the capabilities of integrated logins through existing accounts on popular social media services like Facebook, saving time and effort as they won't even be redirected from the page they were on.
To learn more about how you can make use of this feature with an affordable and easily integratable Shopify app, continue reading this review of HIKO Social Login by HIKO Software.
What Does HIKO Social Login Offer Shopify Sellers?
Integration With Most Social Media Platforms
The app includes support for all the popular social media services, including:
Google

Facebook

Apple

Twitter

Snapchat

TikTok

Discord

etc.
Customer Presence and Statistics
Any users who interact with your store can be identified by their avatar from the platform they chose to sign in with, giving them a sense of presence on your site. Additionally, the app will provide you with exportable customer reports to track daily logins, browser and device usage, origin countries, and more, allowing you to cater your store to your most popular demographics.
Customizable Style
HIKO allows total customization of your layout and login wizard, including different sizes, shapes, and colors for your login buttons.
HIKO Social Login Pricing
Before committing to a monthly contract to try this service out for yourself, HIKO Software offers a free plan for their Social Login app that includes all the key features, such as 18 different social logins at 30 logins per day and even customer reports to visualize the changes.
If you like the service after trying it, the extremely affordable paid plans are as follows:
Professional Plan
$2.49/month
The additional features you'll receive by paying this monthly cost are:
Unlimited logins

Custom social API keys

Support in multiple languages

Custom CSS
The only drawback to this plan is that your customers will still see a "powered by HIKO Social Login" link on your store.
Premium Plan
$4.99/month
This plan offers all the features of the other plans, as well as:
Apple sign in

Google one-tap sign in

Removal of the "powered by" link
Our Verdict: Should You Use HIKO Social Login?
It's frightening to think of how many customers might have been chased away from your store due to a difficult login process and mandatory account creation—just for a pair of pants. This is especially true when you consider the number of stores that already offer 3rd-party logins through social media accounts.
Catching up is essential, and now you can do so easily with a Shopify app that will handle all the heavy lifting for you, allowing you to focus on your brand development and growth. If you want more confirmation, other Shopify sellers have given this app—at the time of writing this review—a solid 5 stars on the Shopify app store. Head to their website or app store page to get started.
» Read our Shopify Single Sign-On review and learn how to further improve your customers' login experience