Fulfill Sync for Shopify: Streamline Your Fulfillment Process

By

Brody Hall

Reviewed by

Joel Taylor
Published June 1, 2023.
Our team tests eCommerce apps and publishes reviews that are unbiased and not influenced by payments we receive from some of the app developers.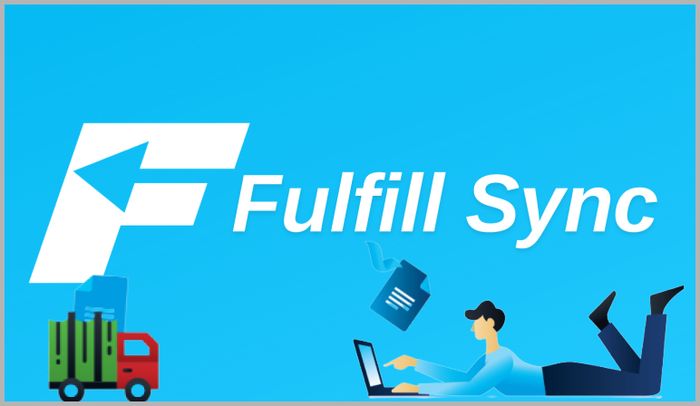 Whether you're running an established e-commerce store or new to the market, efficient shipping and fulfillment are crucial to your business' success.
E-commerce does come with its own unique frustrations, such as the time-consuming process of manually updating tracking info on each order. Luckily, with an app like Fulfill Sync, you can streamline your shipping process. We review this promising shipping and fulfillment app.
What Does Fulfill Sync Do?
Fulfill Sync helps e-commerce shop owners update tracking information for multiple clients on numerous orders simultaneously without the nuisance of updating the tracking number manually on each order page.
This nifty app automates fulfilling orders from 3PL shipping files from vendors, suppliers, dropshippers, or warehouses. It also reads from a file to identify the fulfillment orders and updates each product's tracking number and company based on the SKU.
Fulfill Sync allows you to manage multiple suppliers providing you with different order files.
Fulfill Sync Features
Fully Configurable
Fulfill Sync supports multiple source types, which means you can pull order files of any source such as email, upload, direct link, or FTP/SFTP connection. In instances where you don't have access to the Shopify interface, but do have access to the FTP, you can still use Fulfill Sync to process tracking files.
Compatible With PayPal
The app integrates effortlessly with Paypal. It auto matches order numbers and fulfills orders with tracking details available in the fulfillment log. You can then sync tracking info to PayPal.
Automatic Scheduling
You can set Fulfill Sync to fulfill your orders automatically hourly or daily, whichever time is convenient for you.
Compatible With Popular Marketplaces
Fulfill Sync easily integrates into your e-commerce store and is compatible with popular marketplaces, Shopify, Ecwid, and BigCommerce.
User-Friendly
The app is extremely easy to use. With Fulfill Sync, you simply map the fields according to your order file to be fulfilled. While other fulfillment apps experience a lot of downtime, Fulfill Sync has gained a reputation for being more reliable.
Communicates With Customers
Maintain ongoing communication with your customers, keeping them up to date with order progress. Fulfill Sync sends emails to customers with information about the status of their orders.
Affordability
Fulfill Sync charges a small fee of less than $0.01 per order fulfillment. The pricing model is uncomplicated - you purchase credits that you can use to process orders.
Convenience
With the fulfillment log, you can manage and keep track of all your orders and fulfillments.
Fulfill Sync Customer Reviews
Fulfill Sync is gaining popularity amongst e-commerce professionals, having updated more than 30 million order tracking codes. As for customer support, they are responsive and helpful. Their excellent service has earned them a 4.7-star rating on the Shopify app store.
To see if Fulfill Sync is suitable for your shop, visit their website to learn more.