Loox vs. Yotpo Comparison: Reviews, Ratings & Pricing

By

Brody Hall

Edited by

Davor Štefanović
Updated June 9, 2023.
Our team tests eCommerce apps and publishes app comparisons that are unbiased and not influenced by payments we receive from some of the app developers.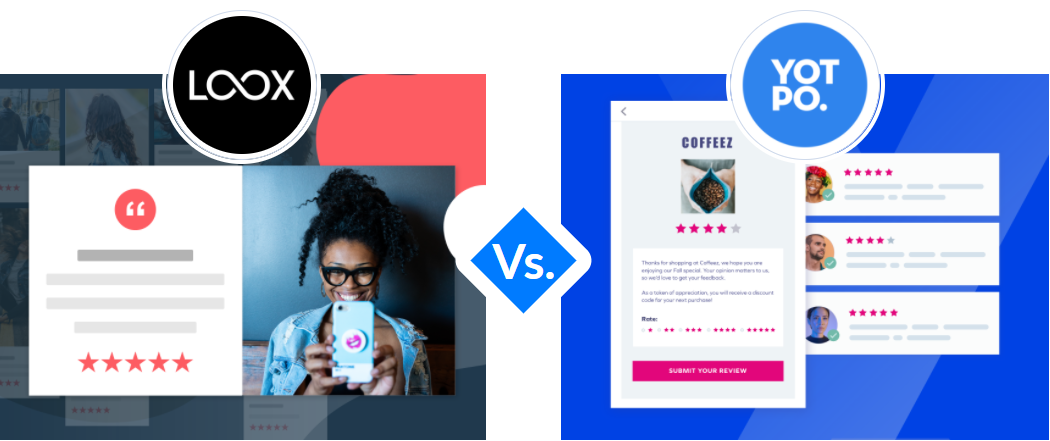 When it comes to boosting customer trust in your e-commerce store or leveraging user-generated content to your advantage, perhaps none do it better than Loox or Yotpo. Both apps are not only widely respected by the industry but are also widely used around the world, demonstrating that the proof really is in the pudding.
The question is, which app best suits your individual business needs?
Let's take a look.
Loox vs. Yotpo
Feature Comparison
Compare the features of the leading Shopify marketing apps Loox & Yotpo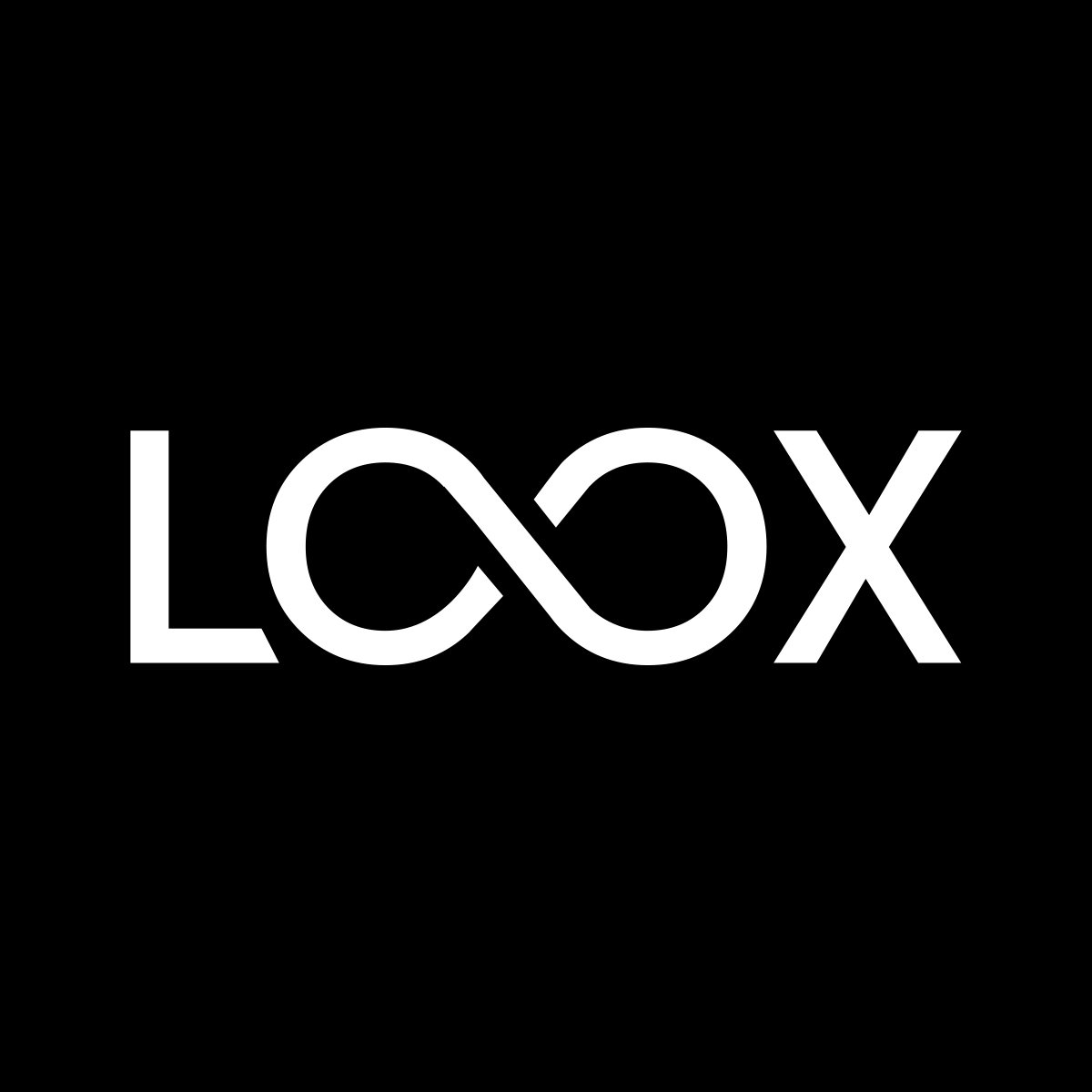 Loox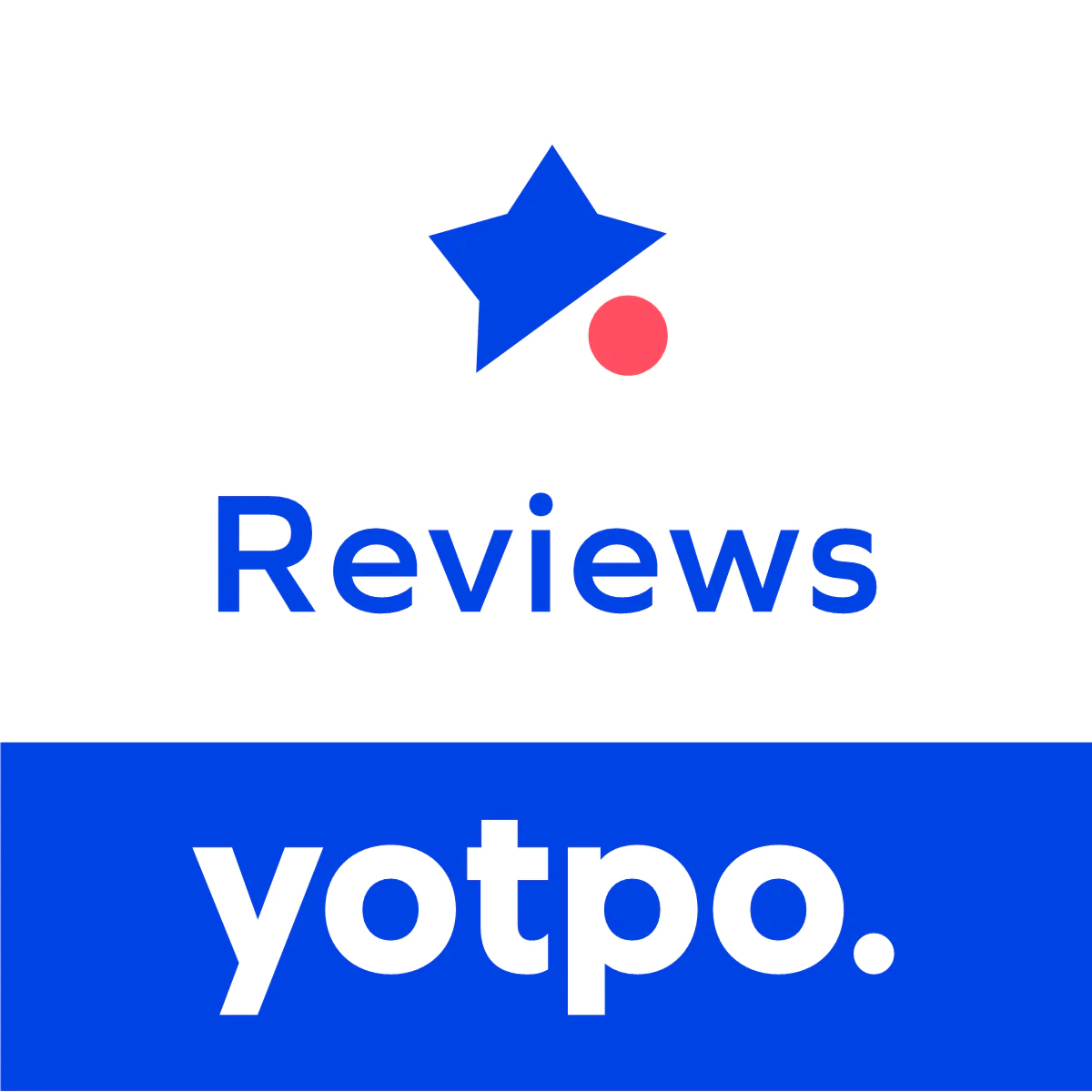 Yotpo Product Reviews & UGC
Automated email and SMS reminders
Boost review submissions with automated email and SMS reminders sent out to customers once they've received their product delivery.
Import AliExpress reviews
Particularly handy for new and upcoming stores, importing product reviews from AliExpress will make stores look more credible and trustworthy from day one.
Multi-theme compatibility
Compatible with all Shopify themes and responsive to all mobile devices. Multi-theme compatibility also means changes to any of the app's fonts, colors, and element positions can be adjusted at will to match a store's branding.
Official Google partnership
Partnership with Google allows users access to Google Seller Ratings, Google Shopping Ads, Rick Snippets, and many more great features.
On-brand customization
Match your store's branding with customizable on-site widgets, emails templates, and advanced CSS and HTML editing.
Special Features
Another super cool feature that both Loox and Yotpo have in their marketing arsenal is review syndication. This makes sharing reviews across multiple online stores (from different sites and domains or different regions) effortless. Aside from this, there are a few other features that each has in their arsenal.
Loox is a visual-centric review and referral tool that will make your customers promote your business for you. And, along with your run of the mill marketing features, Loox also:
Allows users to import product reviews from AliExpress.

Works with any Shopify theme.

Sends out automated review reminder emails.
Yotpo also has some unique features that will help content marketers and e-commerce merchants expand their brand awareness and social proofing. These include:
Maximizing customer review response rate with incentivized coupons.

Insightful analytics and conversion dashboards, making tracking your marketing efforts super simple.

Incorporating reviews on the checkout page to reduce cart abandonment and increase upselling potential.
Compare the Ease of Use of Loox vs. Yotpo
Aside from a few tedious operations, Loox is known to be relatively easy to use and even easier to set up. Its dashboard is simple to navigate, and its various features don't take too much getting used to.
On the other hand, as chock full of features as Yotpo is, the app can be a handful to get your head around. With that in mind, new users should expect a steep learning curve. But, once you've worked out most of the ins and outs, navigation and operation should be pretty smooth sailing.
Ease of Setup
Both Loox and Yotpo are very straightforward to set up.
For Loox, all you have to do is log in to your store, visit the Shopify App Store, add and install the Loox app, and cycle through the few remaining settings to customize the app's features just as you'd like them.
For Yotpo, the process is very similar. Find the Yotpo app within the Shopify App Store, add and install it, make a Yotpo account, and tweak any settings to suit your business and personal preferences.
Referral Capabilities
Loox and Yotpo feature customer rewards or referral programs that you can easily roll out through their app.
Loox referrals allow users to create post-purchase referrals aimed at turning new and previous customers into brand advocates. Enables adjustable reward formats that either reward just the recipient, the advocate, or both. Additionally, it leverages loyalty-driving gamification that is sure to keep your customers coming back for more.
Yotpo, on the other hand, allows users to create rewards and referral programs that are highly customizable and engaging. Whether you're hunting for tier-based programs, flexible reward structures, or lucrative incentives, Yotpo's referral creation tools are sure to get the job done.
Ease of Admin
Loox is a great tool for anyone looking to keep track of their digital marketing efforts with an easily navigated admin panel. The dashboard makes it easy to take a look at your goals and how to reach them. Particularly handy to small businesses that are just getting started, Loox is a great place to learn about the ins and outs of content marketing and social proofing.
On the other hand, if you're new to the world of reviews and social proof, you might find Yotpo a little confusing at first. The reason being, Yotpo has more features than you can shake a stick at. Everything from product reviews to Facebook reviews, and reviews on Google, Yotpo is an incredibly powerful marketing tool, albeit a little confusing.
Quality of Support, Customer Service
A lot of people know that Loox offers great products for marketers and e-commerce merchants. What they might not know is how awesome the customer support is. Their team is very responsive and always happy to help if you have any questions about their products and services. Get in contact with them via email or live chat or check out their comprehensive self-help portal, where you'll find a ton of great content to help you through most situations.
Yotpo is known to have one of the best support teams in the industry. All their support is done through the app's dashboard, so there is no need to bounce around between email and live chat or a help center. Although, if you indulge in a bit of self-help, Yotpo's help center portal is very user-friendly.
Value for Money
There are mixed feelings when it comes to both app's "bang for your buck." Yotpo and Loox's pricing is generally reasonably priced for lower-tiered plans like Loox's Basic Plan or Yotpo's Growth Plan. Although, if you are hunting for a specific feature that is only included in one of the high-tiered plans, you may feel like the monthly costs of each app can run a little high - particularly if you're a budding startup.
Pricing Comparison
The Bottom Line
When it comes to population UGC and review for your e-commerce store, both Loox and Yotpo are great options. Your final decision is likely to come down to desire functionalities, ease of use, and pricing. Beyond that, either app will help to boost your store's credibility and customer trust significantly.