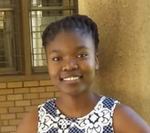 Nelsy Mtsweni
Experience
Nelsy holds a Postgraduate Diploma in Marketing Management and a Bachelor's degree in Organizational Psychology and Social Development. These academic achievements have provided her with the skills and knowledge to explore a broad spectrum of content creation. She uses her research experience to understand what the target market expects, and her way with words to deliver that. She enjoys writing about sustainability, traveling, health and wellness, among other genres. When she is not writing, she is binge-watching her favorite series and movies, or is escaping into the pages of a good novel.
About KeepShoppers' Editorial Process
At KeepShoppers, our teams of expert writers and editors are committed to providing practical information to accelerate your e-commerce business. We fact-check our content to ensure relevance and accuracy. We only source content from reputable sites and research institutions. Our content is rigorously reviewed before publication and upon considerable updates.
Latest from Nelsy Mtsweni