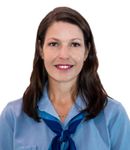 Ashley Stander
Expertise
Writing, Editing , Proofreading, Health communication, Finance communication
Experience
Ashley has a wide variety of experience in writing for different industries and sectors. She is a plain English ambassador and believes in crafting communication that is accessible to all target markets. It is the driving force behind her passion for the English language.
Quote From Ashley Stander
"Creativity is more than just being different. Anybody can plan weird; that's easy. What's hard is to be as simple as Bach. Making the simple, awesomely simple, that's creativity." — Charles Mingus
About KeepShoppers' Editorial Process
At KeepShoppers, our teams of expert writers and editors are committed to providing practical information to accelerate your e-commerce business. We fact-check our content to ensure relevance and accuracy. We only source content from reputable sites and research institutions. Our content is rigorously reviewed before publication and upon considerable updates.
Latest from Ashley Stander